Visa Policy for Afghanistan
The visa policy of Afghanistan is related to the rules and regulations for foreigners who require a visa to visit this country. A visa is travel permission given by a country to foreigners. This permission allows them to enter, remain within, or leave the country.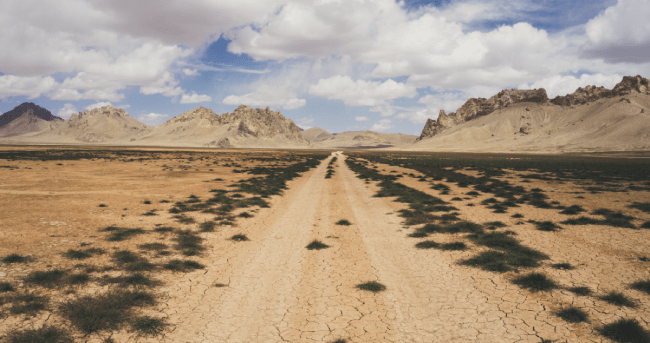 According to the current law in this country, citizens of all countries require a visa to enter. The only exemptions are visitors born in Afghanistan, born to Afghan parents, or with parents born in Afghanistan. The Visa exemption also goes for holders of diplomatic or service passports of China, India (diplomatic only), Indonesia, Iran, Tajikistan, and Turkey, but only if the stay is up to 30 days.
Visa requirements for travelers to Afghanistan change from person to person depending on numerous factors, including the nationality of the traveler, intended length of stay, and the purpose of visit.
Afghanistan offers few types of visas for those who wish to visit its territory. Electronic visas and travel authorizations aren't available by now, but it is still possible to obtain other important documents online.
Most countries must apply for a paper visa to enter Afghanistan due to the high risk of danger in the country, and this is possible only at a local embassy. Nevertheless, for longer stays that include living or working, the Afghanistan government announced a visa-on-arrival facility at Hamid Karzai International Airport. This is available only for business visitors, journalists, athletes, airline staff, and passengers in transit from nations that do not have a diplomatic mission in Afghanistan.
In the sections below you will find a comprehensive guide to Afghanistan visa policy concerning tourist travels and short-term stays in the country.
Tourist Visa Policy for Afghanistan
Foreign travelers will likely have to apply for an Afghanistan Visa before entering the country. However, this might vary a little depending on the country of origin, as some countries might need only an Embassy Registration.
2 different types of travel documents for Afghanistan can be obtained through an online form: the Afghanistan Health Declaration and the Embassy Registration. Nonetheless, few countries can apply for the Embassy Registration, as more than 120 countries around the world must apply for a paper visa instead as part of the Afghanistan Visa Policy.
The Afghanistan Health Declaration, on the other hand, is easier to obtain and it is available for almost any traveler because it does not replace a visa. It is a health certificate that verifies the traveler's health status, so it can be used as an extra tool aside from the visa.
The Health Declaration is valid only for a single entry, but to obtain it, it is important to have a PCR test and other requirements on hand first, including a valid passport. Also, it is used to confirm that the traveler is free from other contagious diseases that might be dangerous there, like Typhoids, Hepatitis, and Influenza.
Foreign nationals who do not meet the requirements for an Embassy Registration have the option of programming an interview at an embassy, where they are then allowed to arrange their case for an Afghanistan Tourist Visa.
For more details regarding which Afghanistan visas are available to each nationality, see below.
Embassy Registration
Travel Registration is an online service provided by the Afghan government as part of its Afghanistan Visa Policy. This service allows travelers to record information about their upcoming trip abroad to the Department of State so it can be used to assist them if there's an emergency. It is important to mention that people living abroad can also get routine information from the nearest embassy or consulate if registered.
Travelers from all countries, including the United States of America, the United Kingdom, and all the countries that belong to the EU, must apply for a Paper Visa before entering Afghanistan. However, some travelers can save much time by applying for an Embassy Registration so that they can obtain the paper visa faster (in case it is necessary).
Once the applicant has registered with the embassy or consulate, it will be necessary to update the data if the contact details change, the civil status changes or the traveler is going back to the home country.
It's important to say that visitors must hold a passport valid for 6 months from the date of arrival except for travelers coming from:
Australia
Belgium
Bulgaria
Canada
China
Czech Republic
Denmark
Egypt
Finland
France
Germany
Hungary
India
Indonesia
Iran
Iraq
Italy
Japan
Kazakhstan
Kyrgyzstan
Netherlands
New Zealand
Norway
Pakistan
Poland
Romania
Russia
Saudi Arabia
South Korea
Spain
Sweden
Tajikistan
Turkey
Turkmenistan
United Kingdom
United States
Uzbekistan
The same goes for foreigners of Afghan origin, whose passports only have to be valid on arrival.
Learn More About the Afghanistan Visa Policy or Apply Now!
Health Declaration
A health declaration is a query about the state of health of the traveler. A health declaration is easy to fill in online, and it is used to decide whether the traveler can enter the country or not (especially with health emergencies like the COVID-19 pandemic).
Due to recent conditions taken by governments to tackle Covid-19, travelers will be required to display Health Declarations, Medical Declarations, or Self-Declarations Health Form for entry to Afghanistan. iVisa.com, in its effort to assist all customers to fulfill their travel dreams, created these required documents for safe and easy travel.
We also remind all travelers that the Health Declaration is valid for single entry, and it is not re-usable or transferable. This document is easy to obtain online as it only requires filling in an application form.
The Afghanistan Health Declaration DOES NOT replace a visa. If the country asks the traveler to have a visa, the immigration officers will ask for it upon arrival. As mentioned before, all countries require a paper visa to enter Afghanistan.
With the Health Declaration, the Afghan authorities can verify if the traveler has any pre-existing medical condition, including having been infected by a coronavirus. That's the main purpose of this document. We remind all travelers that the Health Declaration is an important part of the Afghanistan Visa Policy, so it is mandatory in almost any circumstance.
See more information about the Afghanistan Visa Policy or apply now.
Other Visa Information for Afghanistan
It's important to remember that In February 2015, Afghanistan announced a visa-on-arrival department at Hamid Karzai International Airport as an effort to allow easier entry for business visitors, journalists, athletes, airline staff, and passengers in transit. Some elements of the reform were adopted by 2017, but in order to know them precisely, travelers must go to the nearest diplomatic mission of Afghanistan.