Do you want to travel to Albania? It is essential for you to know that depending on your country of residence, it is possible that you will need to apply for an Albania e-Visa to enter the country. If you don't know how to apply for a visa or don't have any information about the product. You can apply at iVisa.com. This is a simple process that you can apply with our capable employees.
Albania Visa Duration - Learn more about the Albania e-Visa.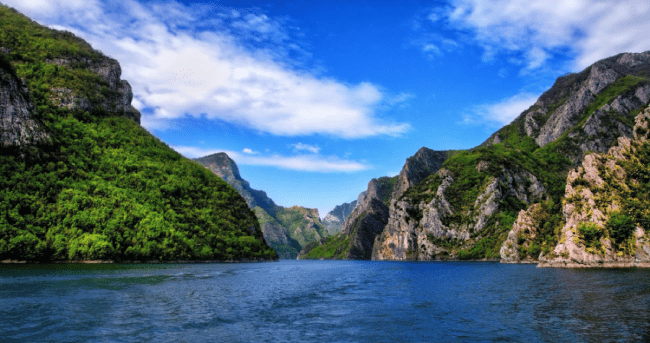 Frequently Asked Questions
What are the COVID-19 restrictions to enter Albania?
Currently, it is not necessary to have a complete COVID-19 vaccination to enter Albania. However, you should have an antigen or PCR test before travel if you are not vaccinated and up to date with COVID-19 vaccinations.
A negative COVID-19 test is not required before international travel if you're fully vaccinated.
Albanian authorities do not impose quarantine on foreign tourists or immigrants who have the proper documentation. However, Albanian citizens will be placed in quarantine for 10 days if they lack a negative test or vaccination proof.
Albania Visa Duration - Any information on restrictions may change over time, so we recommend checking our FAQ section often.
What is the Albania e-Visa, and how can I apply for it?
The Albania e-Visa is an electronic application that allows visitors to enter Albania. However, it is essential to know that immigration officials will review this document upon arrival in Albania. The e-Visa is valid for a Single Entry and can be used for up to 90 days Per Entry within 180 days after arrival.
Albania Visa Duration - To apply for an Albania e-Visa, you must follow 3 steps.
Step 1: Fill out our electronic form with your data and then choose one of the processing times we offer.
Step 2: When you've finished with your application and payment information, don't forget to check that it's been entered correctly.
Step 3: Finally, be sure to upload the documents and pay the required fee. Then you can wait for your visa to arrive at your home.
Albania Visa Duration - Get your new Albania e-Visa from the comfort of your home.
What documents do I need to apply for my Albania e-Visa?
Photo of the applicant.
Passport with a minimum validity of 6 months.
Proof of hotel accommodation.
Reservation of round trip ticket.
Credit/debit card for payment.
Albania Visa Duration - All scanned documents must be legible.
What is the cost to obtain the Albania e-Visa?
At iVisa.com we offer 3 alternatives for you to pick from:
Standard Processing:

23 days

-

USD 73.49

Rush Processing:

19 days

-

USD 111.99

Super Rush Processing:

15 days

-

USD 150.99
Albania Visa Duration - Choose your alternative depending on your travel budget and needs.
Can iVisa.com be trusted?
Of course, iVisa.com is a company known worldwide for its efficiency in processing travel documents and for the quality of its service. In addition, its highly trained staff can ensure total confidentiality in handling your personal information.
Albania Visa Duration - You can read more in our review section.
What happens if I need to talk to someone about the Albania e-Visa?
If you have any questions about the processing process or our products, please contact our friendly customer service team. They will be happy to help you.
iVisa.com Recommends
When you visit Gjirokastra, be prepared for a real treat. This city is included in the Unesco World Heritage List. It has the best example of traditional Ottoman architecture in Albania. I love it for its architecture, but I also recommend it because of its curious nickname: the "city of stone."
Gjirokastra boasts an architectural variety that dates back to the Turkish occupation when the city was known as İçkale ("within the castle"). At the top of Gjirokastra is the Castle of Berat, with its imposing fortress walls. The walls are partly in ruins, but they hint at a glorious past. Today, the castle houses several museums, such as the one dedicated to demonstrating how traditional houses used to look. Around town are narrow cobbled streets with beautiful old buildings and elaborate stone facades and roof tiles; this is a place where you want to take long walks and discover hidden treasures.
If you like hiking and nature, you should know that Gjirokastra is surrounded by mountains and beautiful natural areas, including the Blue Eye Natural Monument, the Zheji Natural Park, or the Hotova Fir National Park and its hot springs area of Banjat e Benjës. You will love this place!