Do you want to travel to Albania and have a magical moment? At this moment there are no visa applications only, but there will be soon, so keep reading our blog to learn about this visa.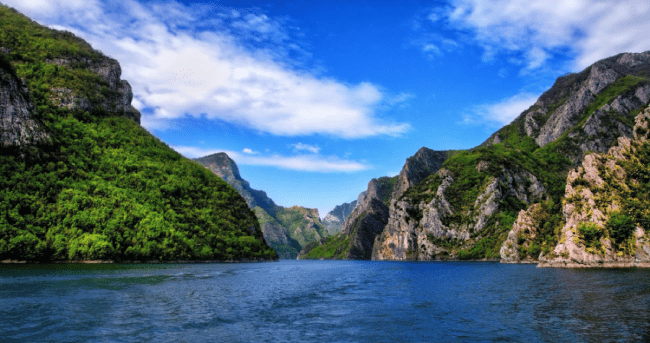 If you don't know how to apply for a visa, don't worry. You can always apply at iVisa.com. This is a simple process that you can do from anywhere with any electronic device.
Albania Visa For Afghanistan - You can learn more about the Albania e-Visa on our FAQs.
Frequently Asked Questions
What are the COVID-19 restrictions to enter Albania?
Currently, it is not necessary to have a complete COVID-19 vaccination to enter Albania. However, if you are not vaccinated and up to date with COVID-19 vaccinations, have an antigen or PCR test prior to travel, at least 3 days before travel. A negative COVID-19 test prior to departure is not required for vaccinated travelers if you are fully vaccinated. All travelers entering the country with the required documentation are not required to pass quarantine upon arrival in Albania. However, if you are an Albanian citizen without proof of a negative test or vaccination, you will be quarantined for 10 days.
Albania Visa For Afghanistan - Due to the pandemic, any information on restrictions may change over time, so we recommend that you constantly check our FAQ section.
What is the Albania e-Visa, and how can I apply for it?
The Albania e-Visa is an electronic visa application that allows visitors to enter the country. However, it is essential to know that immigration officials will review this document upon arrival in Albania.
The visa is a single entry visa that will allow you to stay for up to 90 days and is valid for 180 days from the date of entry. Albania Visa For Afghanistan - To apply for an Albania e-Visa, you must follow 3 steps.
Step 1: Fill out our electronic forms with your data and then choose one of the processing times we offer.
Step 2: Before sending the application and making the payment, you must check that all the information entered has been entered correctly.
Step 3: Finally, submit the required documents and wait for your electronic visa at home.
Albania Visa For Afghanistan - Get your new Albania e-Visa from the comfort of your home.
What documents do I need to apply for my Albania e-Visa?
Photo of the applicant. You can scan the image in PNG, JPG, or JPEG format.
Passport with a minimum validity of 6 months.
Proof of hotel or residential accommodation.
Reservation of round trip ticket.
Credit/debit card for payment.
Albania Visa For Afghanistan - All scanned documents must be of high-resolution quality.
What is the cost to obtain the Albania e-Visa?
At iVisa.com we offer 3 alternatives for you to pick from:
Standard Processing: This alternative allows you to get your travel document in a longer period. It costs less than the other alternatives.
Rush Processing: This is for travelers that are in a hurry to get their travel documents but don't have the budget to spend as much like the Super Rush alternatives.
Super Rush Processing: This alternative is for all the travelers that need their documents as soon as possible and is willing to spend money.
Albania Visa For Afghanistan - Choose your alternative depending on your travel needs.
Can iVisa.com be trusted?
Of course! iVisa.com is a company recognized worldwide for its efficiency in processing travel documents and its high-quality processes. Because of this and because of the highly trained team, they can ensure total confidentiality in the treatment of their client's personal information.
Albania Visa For Afghanistan - You can read more about our reviews in our review section.
What happens if I need to talk to someone about the Albania e-Visa?
If you have any questions about the processing process or our products, you can contact our customer service team. They will be available 24 hours a day, 7 days a week, to relieve you of any problems.
iVisa.com Recommends
If you are interested in seeing historical monuments, a destination worth visiting in Kruje. It is located north of Tirana and is famous for being the hometown of the Albanian national hero Gjergj Skanderbeg. In the 15th century, Gjergj managed to resist the Ottomans for 25 years from his base in Kruje.
Locals call the mountain that overlooks this town its "Adriatic Balcony." It's home to the magnificent Kruje Castle, which was once a stronghold of Albania's national hero, Skanderbeg. Today, a small museum dedicated to the national hero is housed within the castle. There's also an exciting church set within its walls and providing beautiful views of the surrounding countryside.
The Old Bazaar in the city center is a great place to explore. You'll find charming little cafes and restaurants and a plethora of stores selling everything from souvenirs and handicrafts to antiques and leather goods.
Kruje is worth visiting for its historical sites, tall trees, and fast-moving rivers. The surrounding area is equally enchanting to explore. Its lakes, canyons, and mountains are great for hiking, camping, and swimming.
This is an incredible destination to visit with your friends, you will enjoy every moment of this trip accompanied by a tour guide, and he will be able to take amazing pictures of you.