Do you want to travel to Albania and get to know this amazing country? It is essential for you to know that as a resident of Bangladeshi there is no current online process application, but we will have one very soon! So we recommend continuing to read our article.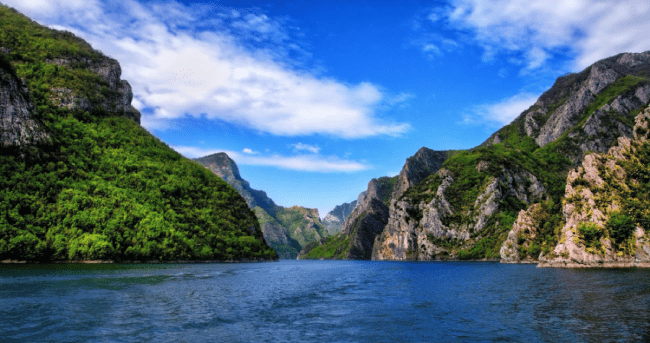 If you want information about this product and more, you can always access iVisa.com. With us, you will be able to process the paperwork and then wait for us. Luckily our processes are simple and very friendly for our customers.
Albania Visa For Bangladeshi - You can learn more about the Albania e-Visa on our FAQs.
Frequently Asked Questions
What are the COVID-19 restrictions to enter Albania?
You do not require a negative COVID-19 test prior to travel if you have been fully vaccinated. Passengers from foreign countries who have the required documentation do not need to pass quarantine upon arrival. However, if you are an Albanian citizen and have not had a negative test or vaccination, you will be quarantined for 10 days.
Albania Visa For Bangladeshi - We recommend checking out our FAQ section to stay up to date with the latest travel restrictions.
What is the Albania e-Visa, and how can I apply for it?
The Albania e-Visa is an electronic visa application that allows visitors to enter the country. Albania offers visitors an e-Visa, which allows you to enter the country for up to 90 days and stay for 180 days from the date of entry. However, this electronic visa is single entry only, so you must leave Albania at some point.
Albania Visa For Bangladeshi - To apply for an Albania e-Visa, you must follow 3 steps.
Step 1: Fill out our electronic forms with your contact information. Then, choose a processing time that works for you.
Step 2: When you send the application and make payment, please be sure all the information entered is correct.
Step 3: Finally, please send us all the documents required and wait for your electronic visa at home.
Albania Visa For Bangladeshi - Get your new Albania e-Visa from the comfort of your home or work.
What documents do I need to apply for my Albania e-Visa?
Photo of the applicant. You can scan the image.
Passport with a minimum validity of 6 months.
Proof of residential accommodation.
Reservation of round trip ticket.
Credit/debit card for payment.
Albania Visa For Bangladeshi - All scanned documents must be in high resolution.
What is the cost to obtain the Albania e-Visa?
At iVisa.com we offer 3 alternatives for you to pick from:
Standard Processing: This is a slow process, perfect for travelers that are not in a hurry.
Rush Processing: This is faster than the Standard option, this option depends on how many days you can wait for your travel documents.
Super Rush Processing: If you are in a hurry and are traveling soon, this is the best option for you.
Albania Visa For Bangladeshi - Choose your alternative depending on your travel needs.
Can iVisa.com be trusted?
We pride ourselves on our helpful, friendly, and expert customer service. Our staff is friendly, knowledgeable, and committed to providing you with the best experience possible. We are always available to answer any questions or concerns you may have.
Albania Visa For Bangladeshi - You can read more about our reviews in our review section.
What happens if I need to talk to someone about the Albania e-Visa?
Contact our customer service team if you have any questions about our processing times or our products. We'll do whatever we can to help you out.
iVisa.com Recommends
The Albanian national park of Butrint is a popular spot for tourists. The park is home to archaeological sites and diverse ecosystems, and its proximity to the Greek island of Corfu makes it easy to visit. Anyone who enjoys the majesty of nature and history can appreciate this impressive site.
Butrint, a peninsula on the northeastern coast of Albania, is bisected by a lake and a channel. The natural beauty is magnificent, with more than 1,200 different animals and plants residing among its picturesque wetlands, hills, and islands.
However, the primary attraction is the fantastic archaeological site covering more than 2,500 years of history. These architectural structures display the continuity of culture and history in Albania.
Another city of interest is Durres. Once the country's capital, this place is located on the coast and easily accessible from Tirana. It is a top-rated destination, making it a bit crowded during the summer months.
The town has one of the largest ports on the Adriatic, so it can sometimes be a bit congested and overdeveloped, but there is a good stretch of beach for visitors and locals alike to enjoy. Along the promenade, many restaurants are selling delicious fresh seafood.