If you're an Egyptian passport holder, you have the chance to enter Albania with an electronic visa. The Albania eVisa is only a click away with iVisa.com. Our platform provides a fast service with everything you need to have your electronic visa before your trip. Currently, we don't process this visa, but we can still help you with all your needs.
Also, you will have a team of experts ready to answer all your questions about the Albania Visa for Egyptians. You only need is an internet connection and a few minutes to complete an online form. There is no longer a need to visit an embassy or consulate. It's as easy as it sounds.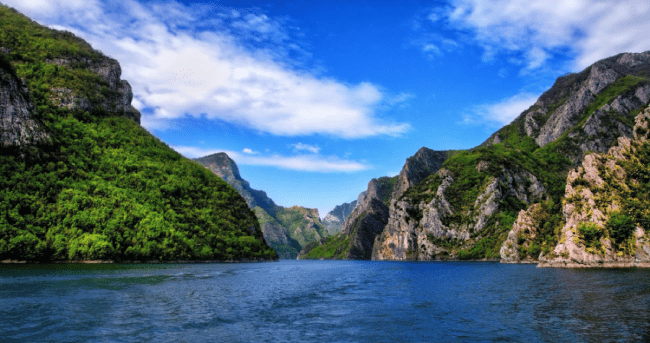 Frequently Asked Questions
What are the COVID-19 measures in Albania?
Albanian authorities don't demand vaccination certificates for incoming visitors. Still, it could help you skip a few requirements. Unvaccinated travelers must show negative results from a COVID-19 test taken 3 days before your trip.
Also, if you show your vaccination card or a negative test, there is no need to quarantine in Albania. If you don't have these documents, you will need to self-isolate for 10 days.
Head to our FAQ section for the latest details about health protocols in Albania. Continue reading more about the Albania Visa for Egyptians in the following FAQs.
What is the Albania eVisa, and how is the application process?
The Albania eVisa is the official document that permits a smooth entry to Albania. It has a maximum validity of 6 months and allows a single entry. Also, you can stay up to 90 days in Albania with this electronic visa.
The process to get it only takes these steps:
First: Respond to the inquiries in the application form.
Second: Re-examine your details and confirm the data is correct. Pick a processing speed.
Third: Pay for the digital service with a credit or debit card and submit your application.
Expect the Albania eVisa in your email inbox according to the processing time you choose during the application. Show it to immigration authorities in Albania and enjoy this country.
We have all the details about the Albania Visa for Egyptians. Trust us.
What are the processing times and fees?
iVisa.com has three alternatives for this application:
Standard Processing Time: The regular services at a cheap price.
Rush Processing Time: A faster procedure when you're in a rush.
Super Rush Processing Time: We will work as fast as possible.
Explore more about the Albania Visa for Egyptians with our platform.
What do I need to start?
Gather the following requirements:
Valid passport: It must be valid for at least 6 months after arrival. Send us a scan of your details page.
Applicant photo
Proof of accommodation
Flight tickets
Bank statements from the last 3 months
Employment proof
Residence permit
Email address: Receive our communications electronically.
Payment method: Pay with a credit or debit card.
Let us help you with the Albania Visa for Egyptians.
Can I trust iVisa.com?
Absolutely! We work with the highest security standards to provide you with the best service in the market. Check our customer reviews for more details about how we work. The Albania Visa for Egyptians will be yours soon.
Where can I find more details?
Get in touch with our customer support team, available 24 hours 7 days. We can answer all your questions about the Albania Visa for Egyptians.
iVisa.com Recommends
Check first the gorgeous Albanian Riviera, where you will find the capital, Tirana. The massive sandy and pebble beaches with a view of the turquoise water will make you want to stay forever. The coastline also offers small Orthodox churches, cobblestone streets, and colorful flowers. We recommend checking Dhërmi, Drymades beach, Vuno, Qeparo, and Himara.
Don't miss the Balkan Peninsula in Tirana, where you will find lots of museums and art galleries. Visit BunkArt, a bunker built back in the 70s by the former dictator Enver Hoxha. Nowadays, it's a small museum displaying the Communist history of Albania. Continue with the stunning Gjirokastër, a town located in the south. Its Ottoman architecture will impress you. Also, you will find beautiful castles with incredible views over the city.
Explore Berat, one of the oldest towns in Albania and known as the city of a thousand windows. Most of the buildings located in the mountains have several windows and form an incredible landscape. We can promise that the views will take your breath away. The town is also known for its religious tolerance and its friendly people. Visit Albania now and enjoy these magnificent places. We're sure you will have a blast here.