Albania is a fantastic destination for your next trip. If you're Indian, you must acquire the Albania eVisa before your trip. This mandatory document isn't available yet within the iVisa.com platform. Still, we can help you with the details. The good news is that you only need an internet connection and we will help you with the rest.
We promise a fast service to get the Albania Visa for Indians. Trust our team of experts and let this application on our hands. It will only take a few minutes to complete an easy online form. The electronic visa will arrive soon in your email inbox.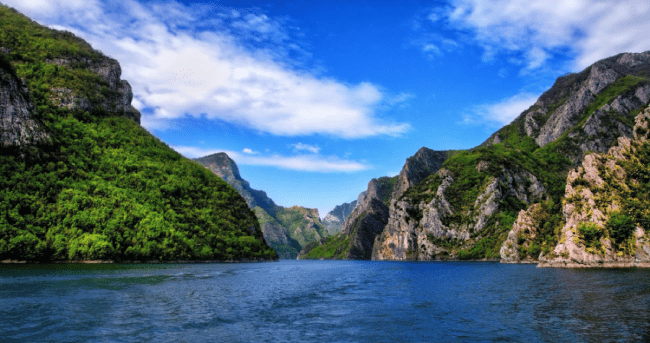 Frequently Asked Questions
What are the COVID-19 protocols in Albania?
First, you don't need a COVID-19 vaccine to enter Albania, but it could help you with the health requirements. For instance, you won't need to take a test a maximum of 3 days before your trip and provide negative results. Unvaccinated travelers will need to comply with this rule.
In addition, there is a mandatory quarantine of 10 days, and only travelers with a vaccine of COVID-19 test can skip it.
Explore our FAQ section for the most recent information about COVID-19 measures in Albania. Obtain the Albania Visa for Indians, as well.
How can I apply for the Albania eVisa?
The procedure is simple, and you only need to comply with these three steps:
First: Answer the questions in the application form.
Second: Review your details and confirm the information is correct. Choose a processing speed.
Third: Pay with a credit or debit card and submit your application.
Our team will send the Albania eVisa to your email inbox soon. Once you arrive in Albania, show the document to the airport official for a smooth entry. Remember that the travel document has a validity of 180 days after arrival and permits a Single Entry to the country. You can stay up to 90 days Per Entry in Albania.
Let us help you with the Albania Visa for Indians.
What are the processing times and fees?
iVisa.com offers these options:
Standard Processing Time: Receive your travel document within a regular period.

USD $76.99

-

23 days

Rush Processing Time: We can work faster on your travel requirement.

USD $126.99

-

19 days

Super Rush Processing Time: Obtain your visa as soon as possible.

USD $156.99

-

15 days
Check out more about the Albania Visa for Indians with us.
What do I need to start?
Make sure to have the following:
Valid passport: It must have a minimum validity of 6 months after arrival. Send a scan of the details page.
Applicant photo
Proof of accommodation
Flight tickets
Bank statements from the last 3 months
Employment proof
Residence permit
Email address: Expect the travel document electronically.
Payment method: Pay for the digital service with a credit or debit card.
We have all the details about the Albania Visa for Indians. Trust us.
Can I rely on iVisa.com?
Of course! We have helped countless travelers with all types of travel documents. We know how to help you. Check our customer reviews and confirm we have what you need. Explore more about the Albania Visa for Indians with us.
Where can I find more details?
Communicate with our customer support team, available all day long. We can solve your doubts about the Albania Visa for Indians.
iVisa.com Recommends
Start with the old city of Kruja, only 40 minutes away from the capital, Tirana. The town offers the National Ethnographic Museum inside a castle and the most stunning views of the Adriatic Sea. Albanian hero George Kastrioti Skanderberg defended the country from this fortress when the Ottomans decided to invade for almost 30 years. Explore the old bazaar and get some local souvenirs.
Continue with Porto Palermo, near the Hiamara town. It's one of the most fascinating fortresses in Albania and is locally known as Ali Pasha Tepelena. According to locals, the Ioannina administrator built the site to honor his wife. Get to the top of the castle and enjoy the stunning views of the Ionian sea and the nearby mountains.
Explore Saranda, located in the Albanian Riviera. Its beautiful beaches and vibrant nightlife will make you want to stay for a few days. Try the local cuisine or fine dining in the restaurants along the coast. The Greek island of Corfu is only 40 minutes away on a boat ride, and nearby, you also have Butrint, the most impressive archaeological park in Albania. Continue exploring more of this fascinating country. Albania is waiting for you, so travel now.