Not all travelers arriving in Albania are eligible for the Albania Visa On Arrival process. The Albanian authorities detailed the nationalities that must apply for a visa in advance of their visit. Our professional team of travel document experts can assist travelers of all nationalities with their applications. Our speedy service is great for last-minute trips, and the Visa Checker will tell you exactly what documentation you need for a smooth journey.
iVisa.com can guide you through the process for the Albania Visa On Arrival.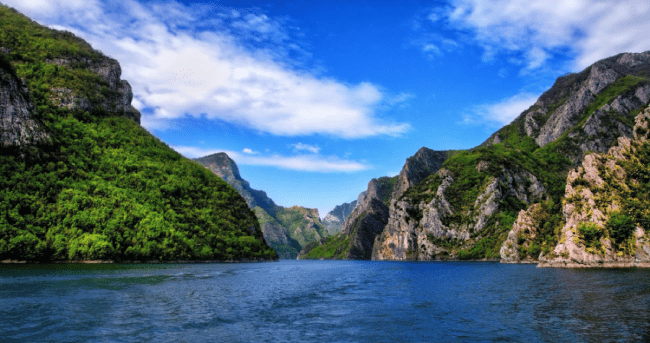 Frequently Asked Questions
What is the Albania Visa on Arrival, and how do I apply for it?
Albanian border control authorities have specified that arrivals from certain countries do not need to apply for a visa in advance in order to enter the country. The list is long, so we're not going to list it here. However, by entering your nationality as shown in your passport and Albania as your destination on our handy Visa Checker, you can discover whether you need the Albania Visa On Arrival. If you want to know more about this product, take a look at the FAQ section
What documents do I need to apply for the Albania Visa on Arrival?
To apply for most travel documents at iVisa.com, all you'll need is this shortlist of three important items. There's no need to worry about finding a long list of paperwork for your application:
Passport: It must be valid for at least 6 months after your trip
Email address
Payment card for the fees
If you want to know about the Albania Visa On Arrival, then you're in the right place.
How much will I have to pay for my travel document, and what are the usual processing times?
The team at iVisa.com loves to travel, so we also know that sometimes last-minute plans call for an urgent solution. That's why we offer three processing speeds, to give you options for when you really can't wait:
Standard Processing Time:

USD $89.99

-

23 days

Rush Processing Time:

USD $152.99

-

19 days

Super Rush Processing Time:

USD $191.99

-

15 days
Don't forget about the Albania Visa On Arrival.
Can I trust iVisa.com?
If you're wondering whether iVisa.com is the right place to get your travel document, then look no further than the customer feedback section. We're happy for everyone to read our customer feedback, because we work hard to provide an excellent travel document processing service to the global market. Just get in touch to learn more about the Albania Visa On Arrival.
Where can I find more information?
If you have more questions about the Albania visa or any other aspect of your required travel documentation, simply get in touch with our customer service team by using the chat function on our website, or by emailing us at [email protected]
Our agents can explain all about the Albania Visa On Arrival.
iVisa.com Recommends
When you're traveling with children in Albania, there's plenty for them to see and do on vacation that you'll need a mini-break after your action-packed experience. Taking kids to the park is a fantastic way for them to let off steam. While they're getting rid of their excess energy, you can enjoy the beautiful scenery and natural open spaces of Albania's many parks and recreational grounds. Divjaka-Karavasta National Park is situated conveniently between Durrës, Lushnje and Fier, which means it's an exceptional base for your trip and has fantastic transport links if you're using public transport options. Tourists of all ages will enjoy the range of wildlife that inhabits this ecological haven. Take to the sky in the panoramic tower and see who can glimpse more species. Extra points if you can count the pelicans swooping through the sky; these endangered birds are rare in other parts of the world but frequent visitors to the lagoon. After a journey filled with stunning views, head to the waterfront at Durrës to relax in the sun and enjoy a traditional locally-made pastry. If the heat gets too intense, escape to the cool dungeons of Durrës Castle or sip a refreshing cold drink on the rooftop bar.