Visa Policy for Albania
The Albania Visa Policy refers to the laws and regulations for foreign citizens who must apply for a visa to travel to this country. A visa is a travel item granted by a country to foreigners, and it allows them to visit, remain within, or leave the country.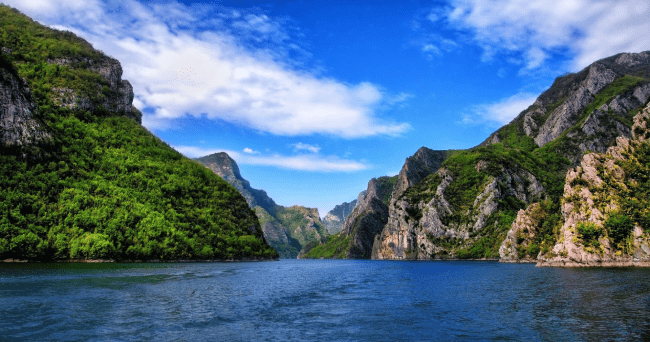 Since 2009, Albania has been in membership negotiations with the European Union, and it has been an official candidate since 2014. Nevertheless, this country is not a member state and it has its visa policy.
Visa conditions for travelers to visit Albania vary from person to person depending on many factors. For example, the nationality of the traveler, the intended length of stay, and the purpose of traveling to this country.
Albania provides a few travel documents for those who want to enter its territory. Albania's visa policy has a list of visa waiver countries. This means that visitors of 85 jurisdictions are not required to apply for a visa, and are allowed to stay for up to 90 days with just a passport - in some cases, travelers need only a verified ID card, such as citizens of the EU.
For longer stays in Albania that involve living or working in Albania, foreign travelers will have to apply at the Albanian embassy to get the appropriate visas and/or permits. Visitors from all other countries that are not part of the visa-waiver program, will need to apply at an Albanian embassy to obtain a consular visa. According to the Albania visa policy, nearly all visitors don't need a paper visa before their travels to the country. In the lines below you will find a detailed guide to Albania visa policy regarding tourist travels and short-term stays in the country.
Tourist Visa Policy for Albania
Albania has many bilateral or multilateral visa agreements with a lot of countries all over the world that eliminates lengthy visa procedures. Citizens of these countries are allowed to stay in this country for 90 days Within 180 days starting from the date of first entry, given that they do not work or study there.
As for the rest of the countries that aren't part of the visa-waiver program, they will mostly need a paper visa. At the moment, the Albanian government is working to create a program called Visa Type C, but since it was recently announced, it's still an ongoing process, so there's not much information about it.
What it's very important to know before entering Albania is to stay alert to the health regulations, especially with certain conditions like the coronavirus pandemic. Recently, this country launched the Albania Health Declaration to prevent travelers from getting infected by a coronavirus.
The Albania Health Declaration is available for any citizen who wishes to enter this country while the coronavirus pandemic is still present. It's valid for a single entry and should be obtained at least 72 hours before the intended travel. Some travelers may also apply for an Embassy Registration when traveling to Albania, but only if necessary. This is an online registration that's made to confirm that a traveler is going to Albania in a few months.
Visitors to Albania must get a visa from one of the Albanian diplomatic missions unless they come from one of the visa-exempt countries or are qualified for visa-free entry. It's also important to mention that entering with a passport is required. Citizens from certain countries or territories, however, are suitable for visa-free travel with only their ID cards. Also, when traveling to this country, the passports must be valid for at least 3 months from the date of arrival.
Learn More About the Albania Visa Policy or Apply Now for a Health Declaration
Health Declaration
A health declaration is a traveling screening that displays the state of health of the traveler. A health declaration is easy to complete and obtain online, and it is used to decide whether the traveler can visit the country or not (especially with health emergencies, including the COVID-19 pandemic).
Due to the current coronavirus outbreak, many governments issued different documents to tackle Covid-19, and Albania is no exception. Most travelers who wish to enter Albania will be required to display Health Declarations, Medical Declarations, or Self-Declarations. iVisa.com, in its effort to assist all travelers to fulfill their travel goals, created these required documents for safe and easy travel.
It's important to notice that the Health Declaration is valid for a single entry, and it is non transferable. This travel document is easy to obtain online as it only requires filling in an application form.
The Albania Health Declaration DOES NOT replace a visa. If the traveler comes from a country that requires a paper visa to enter Albania, the authorities will ask for it upon arrival. With the Health Declaration, the Albanian officers can verify if the traveler has any pre-existing medical situation, including having been infected by a coronavirus. That's the main objective of this document. We remind all travelers that the Health Declaration is an important part of the Albania Visa Policy, so it is obligatory in almost any circumstance.
Learn More About the Albania Visa Policy or Apply Now for a Health Declaration
Embassy Registration
The Embassy Registration is an online service provided by the Albanian government as part of the Albania Visa Policy. This service allows travelers to record information about their upcoming trip to this country.
This registration is not obligatory, but in some cases is recommended depending on the travel purposes for the visitor.
This form must be completed only if the traveler is planning to travel within the next 3 months. Requests to travel outside of 3 months will not be considered. We recommend checking our website regularly as travel restrictions are subject to change.
C Type (Short-Term) Visas
Depending on the purpose of the visit, if it is limited to 90 days or less in a 180 days period to Albania; it is possible for the traveler to obtain one of the following visa types:
Albania Tourist Visa
Albania Business or Fair Participation Visa
Albania Family, Relative, or Friend Visit Visa
Albania Cultural, Sports, or Conference Visit Visa
Albania Short-Term Education or Internship Visa
These visas are required for travelers who are not part of an Albanian visa-free program. However, since it is a recently launched project, it's still not possible to obtain much information about it, but we will be updating it soon.
Other Visa Information for Albania
The Albanian government will also offer the D Type (Long-Term) Visa very soon for those travelers wishing to live or study in Albania long-term.
It's important to remember that the following countries do not require a visa to enter Albania. They can enter Albania only with their valid passports:
Andorra
Antigua and Barbuda
Argentina
Armenia
Australia
Austria
Azerbaijan
Bahamas
Barbados
Belgium
Bosnia and Herzegovina
Brazil
Brunei
Bulgaria
Canada
Chile
China
Colombia
Costa Rica
Croatia
Cyprus
Czech republic
Denmark
El Salvador
Estonia
Finland
France
Greece
Guatemala
Georgia
Germany
Netherlands
Honduras
Hong Kong
Hungary
Ireland
Iceland
Italy
Israel
Japan
Kazakhstan
Kosovo
Kuwait
Latvia
Liechtenstein
Lithuania
Luxembourg
Macau
North Macedonia
Malaysia
Malta
Mauritius
Mexico
Monaco
Montenegro
Moldavia
New Zealand
Nicaragua
Norway
Panama
Paraguay
Peru
Poland
Portugal
Romania
Saint Kitts and Nevis
San Marino
Seychelles
Serbia
Singapore
Slovakia
Slovenia
South Korea
Spain
Switzerland
Sweden
Taiwan
Trinidad & Tobago
Turkey
Ukraine
the United Arab Emirates
the United Kingdom
the United States of America
Uruguay
Vatican City
Venezuela