You can learn all about the Albania Visa Requirements For Indian Citizens at iVisa.com. Indian travelers with a vacation or business trip to Albania arranged in the future are in the right place to learn about necessities to obtain prior to arrival.
All travelers wishing to visit Albania from India must have a passport, which will remain valid for at least 6 months after the date of entry. The passport should also have at least 1 blank page for stamping. Indians will also need a recent photo, passport size, and should complete the Albania tourist visa application form. Finally, Indian travelers may need to attend an interview. Our expert team of travel professionals can assist you throughout the whole experience, so take the leap and apply at iVisa.com. You'll be glad to hear that these are the key Albania Visa Requirements For Indian Citizens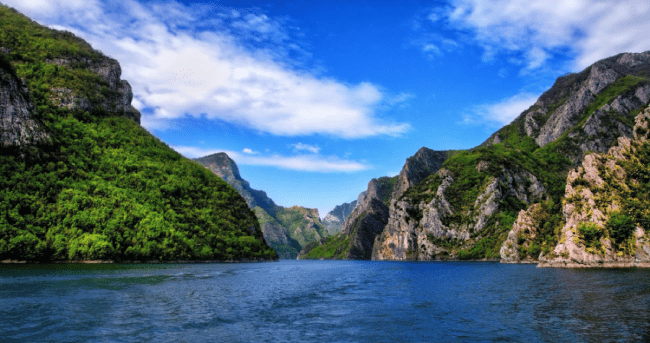 Frequently Asked Questions
What is the Albania Visa, and how do I apply for it?
The Albania Visa is available for certain nationalities and may be required to enter the country. The best way to check the Albania Visa Requirements For Indian Citizens is by using the Visa Checker tool on the iVisa.com homepage website. Alternatively, head on over to the FAQ section, where you'll see a wide range of important questions and topics that often come up when we're helping Indian travelers to plan their visit to Albania.
What documents do I need to apply?
It's not hard to apply for a travel document at iVisa.com. Our customers are always relieved to find out that they don't need a long list of paperwork to apply. You'll need:
Passport
Email address
Payment card
Visit iVisa.com to find out more about Albania Visa Requirements For Indian Citizens
What are the processing times and speeds at iVisa.com?
We provide a top-quality document processing service with delivery timings for all kinds of travelers- whether you're in a rush or like to plan ahead. Take a look at the prices, and remember that if you need to know the Albania Visa Requirements For Indian Citizens you can simply email us.
Standard Processing Time: Receive your travel document within a regular period.

USD 81.99

-

23 days

Rush Processing Time: We can work faster on your travel requirement.

USD 127.99

-

19 days

Super Rush Processing Time: Obtain your visa as soon as possible.

USD 159.99

-

15 days
Can I trust iVisa.com?
Travel has become more complicated since the pandemic began. Nowadays, it can be hard to find the correct information about any given destination. You can count on the team working behind the scenes at iVisa.com to provide you with the right information. If you're in any doubt, check out our customer reviews for feedback from happy customers.
Get in touch if you need to know more about Albania Visa Requirements For Indian Citizens.
Where can I find more information?
Look no further to find out about Albania Visa . Our friendly customer service agents are available 24/7 to answer any questions you might have about the Albania visa.
iVisa.com Recommends
Albania is a stunning country and with a vast number of tourist attractions on offer, you'll never be short of ways to entertain the kids or fill your days. History buffs will be fascinated by an underground tour of a nuclear bunker, which was built by the communist government and officially opened to the public in the 1970s. The thrilling tour of the attraction known as Bunk'Art will allow travelers to explore the five-floor deep palace, which boasts 106 rooms and a massive assembly hall. If spending your trip under the surface of the earth doesn't appeal to you, then why not plan an afternoon visit to a vineyard? You can sip local Merlot, Tempranillo and Cabernet Sauvignon wines made by the artisanal wine experts who own Duka winery. Advance booking is highly recommended; however, if you don't manage to get a reservation, then there's no need to panic just yet. Albania is home to many vineyards, and the region of Tirana is full of grapes, with plenty of opportunities to enjoy the producer's offerings.