Travelers from Dubai will be delighted to hear that they do not need to get an Albania Visit Visa From Dubai. Entering Albania will be swift for travelers arriving from Dubai. However, we recommend checking that no additional health requirements are necessary, as the COVID-19 outbreak has forced many health authorities to introduce vaccination and testing checks. iVisa.com is a one-stop shop for all kinds of travel and health documentation. If you're transiting to another country, you may be required to produce a negative test result even if you're not exiting the airport.
Take a look at the FAQ section below to learn more.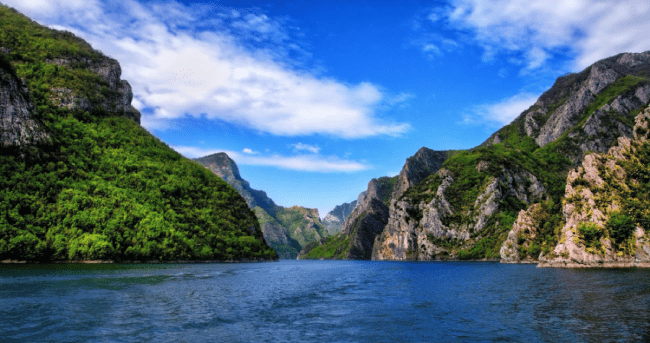 Frequently Asked Questions
What is the Albania eVisa, and how do I apply for it?
Use the iVisa.com Visa Checker tool to find out whether you are eligible to apply for the Albania Visit Visa From Dubai with help from our experts. Travelers from a long list of countries can get a Visa On Arrival in Albania, but strict border controls mean that often the list can change. We check our data on a frequent basis to ensure that we have it right. Take a look at the FAQ section to read more about traveling in Albania.
What documents do I need to apply?
Requirements for any application, including the Albania Visit Visa From Dubai, will depend on the applicant's answers. We have simplified our forms, however, so that most of our travel document forms only call for:
Passport
Email address
Payment card
How long does it take to get an Albania Visit Visa From Dubai?
We have agents working through the night to process your travel documentation. However, due to the volume of applications we work with, it is necessary for us to offer a premium service for last-minute forms. The prices are reasonable, and we check the market to ensure that they are also competitive:
Standard Processing Time: USD 20.00 - 1 Business Day.
Rush Processing Time: USD 35.00 - 2 hours.
Super Rush Processing Time: USD 60.00 - 15 minutes.
You can rely on our knowledge and experience to guide you through the application process for an Albania Visit Visa From Dubai
Can I trust iVisa.com?
When it comes to learning about the Albania Visit Visa From Dubai, you can count on us to provide you with the most accurate travel news and entry requirements. We update our global database daily with the latest announcements, so you can always trust our facts. If you would like to see what other customers have to say about us, then click over to the customer review page.
Where can I find more information about my Albania Visit Visa From Dubai?
If you're looking forward to your next Albania Visit Visa From Dubai but haven't yet found all the information that you're looking for, then there's no need to be alarmed. Luckily, our team of professional travel document processing experts is on hand. Just reach out to the customer service team by email or by sending them a message through the chat function on the iVisa.com homepage.
iVisa.com Recommends
Planning a trip to Albania can be difficult, but only when it comes to deciding which of the many welcoming cities or fascinating attractions to visit. If you can't decide on a winner, allow us to help with a few recommendations. Durrës is a popular destination for both international and domestic tourists. W you're sitting on the heaving waterfront promenade with a glass of refreshing local wine in your hand, then you'll understand why. This city is a busy port and boasts 10 kilometers of beach, which leaves a lot of space for you to sunbathe, play volleyball or swim in the cool water. Restaurants across the country serve homemade dishes that absorb all the elements of Mediterranean cuisine that you would expect to find in such a diverse city. You'll recognize the menus' nods to Italian pasta, Greek kebabs, and salty cheese. Finally, escape the city in one of the many parks and make the most of your time in Albania by including a visit to Divjaka-Karavasta National Park. This untouched corner of the world protects endangered species like pelicans and is filled with colorful flora and fauna.