It's surely every traveler's worst nightmare to arrive at the border of their destination and discover that they don't have the right documentation to enter the country. That's where iVisa.com comes in. With our help, you never have to risk deportation for arriving in Albania without a visa. By using our simple and user-friendly Visa Checker, travelers can avoid delays and spend their vacation in this beautiful country.
If you want to know more about who can enter Albania without a visa, visit the FAQ section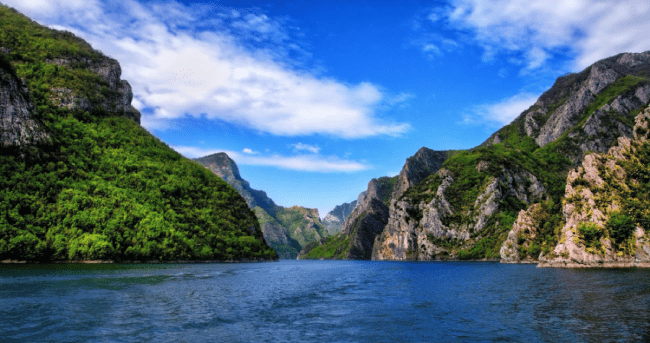 Frequently Asked Questions
What is the Albania eVisa, and how do I apply for it?
The Albania Visa is a mandatory requirement for travelers arriving from a list of countries. Rather than name them here, we recommend that you take advantage of the Visa Checker tool to check whether your nationality needs to apply, or whether you can enter Albania without a visa.
What documents do I need to apply if I can't enter Albania without a visa?
When you're short on time, you don't want to waste time on long lists of paperwork. All you will need to apply at iVisa.com is:
Passport
An email address
Bank card for fee payment
Can children enter Albania without a visa?
In order to check whether your children can enter Albania without a visa, enter their nationality into the iVisa.com Visa Checker. Requirements for children match those of adults, so feel free to get in touch if you want to apply.
Now that I know about Albania without a visa, can you tell me more about the cost and processing speeds?
If you're in a hurry to get to your destination, iVisa.com is the perfect place to start. We offer a speedy processing option for last-minute travelers as well as standard times. Take a look:
Standard Processing:

23 days

-

USD $81.99

Rush Processing:

19 days

-

USD $118.99

Super Rush Processing:

15 days

-

USD $160.99
Can I trust iVisa.com?
We have been processing travel documents for many years and take pride in providing a top-class service. No matter what kind of travel document-related query you may have, whether it's about heading to Albania without a visa or simply how to get a Health Declaration, you can trust us to guide you through the process. If you're interested in finding out about other traveler's experiences, take a look at our customer review page
Where can I find more information?
It can be hard to know which website to trust when so many travel blogs give conflicting information. You'll never find that on iVisa.com because we use the latest travel updates when processing applicants. If you want to check your eligibility to enter Albania without a visa, simply get in contact with the customer service team by email or on the chat page.
iVisa.com Recommends
Taking the whole family on vacation often means careful preparation to ensure kids (of all ages) are kept entertained, and the adults get a break too. In Albania, planning doesn't even enter the equation, as travelers will be spoiled by the range of activities on offer. Tirana is one of the most popular countries in all of Eastern Europe for families thanks to the number of kid-themed offerings. The impressive Adventure Playground will certainly keep children busy for a few hours while parents enjoy the surrounding park and nature. It won't take long to tour the city, so keep an eye out for the colorful houses and apartments dotted around its streets. Head for Skanderbeg Square to snap some photos beside the impressive bronze statue of the square's namesake on a horse. Take some time out to visit the National Historic Museum, which you'll easily identify from the mural outside. Finish your time in Tirana with a refreshing drink in the rotating Sky Club, which provides panoramic views of the city. The bar is situated in the trendy district of The Block (Blloku) and is surrounded by high-end shops and pricey hotels. Pick up a designer gift for yourself or someone else, and enjoy the ambiance in an area that was once out of bounds to everyone except the socialist elite.