The recent pandemic caused the closure of many regions to protect residents and workers from the devastating threat of Covid. Fortunately, the borders are open again for international travelers, which means that you can once again include Albania as a must-see destination. The new regulations and entry rules mean that it is imperative that you know everything there is to find out, like Do I need a vaccine to travel to Albania?.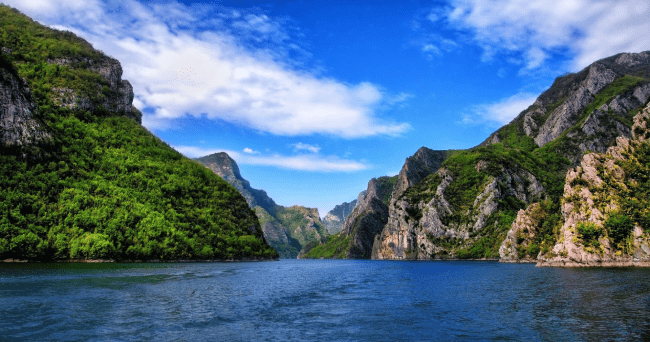 You will receive the latest information about requirements and other important details from iVisa.com to the end. Check out this article to learn more about Albania vaccination requirements, including: Do I need a vaccination to travel to Albania.
Frequently Asked Questions
Do I need a vaccination for my trip to Albania?
Are you trying to find out: Do I need a vaccine to travel to Albania? Well, you will be pleased to find that your chances of getting malaria in Albania are quite low.
The same applies to yellow fever as well, although you may be asked to prove that you have received this vaccine upon arrival, so keep your immunization record up to date. With iVisa.com you can receive the best advice to plan your trip to Albania.
What are the details required to complete the application process?
Just upload these details to complete the application process:
Valid passport
Email Address
Payment Method
Do I need a vaccine to travel to Albania?
Recent developments suggest that you need to fulfill the vaccination requirements. Ensure that you are up to date on standard vaccinations before you travel, depending on your healthcare provider.
Do I need to take a PCR COVID-19 Test before traveling to Albania?
COVID test requirements: There are no testing requirements.
Do I have to quarantine when I get to Albania?
Quarantine requirements: There are no quarantine requirements.
How long does processing take and what are the costs?
You have three processing options available.
Standard‌ ‌processing option: The waiting time is low, and the price is inexpensive.
Rush processing option: It is faster than the previous option but also costs a bit more.
Super Rush Processing: It is the most expensive option as it is the fastest..
Is it possible to apply for an Albania visa?
The application process is as simple as it gets.
First: Fill out the application form and select the processing option.
Second: Pay the processing fee after checking your answers are right one last time.
Third: Upload the required documents to complete the process.
Is it safe to use iVisa.com?
If you would like a better understanding of how iVisa.com's services compare with the competition, please visit our client feedback section or read some of our customer reviews. To learn more about our privacy practices, please visit iVisa.com.
Where can I find more info on travel to Albania?
To learn more about Do I need a vaccine to travel to Albania? If you need more information on Albania visa, contact our customer support agents. They are available around the clock to help you. You can also reach us via email at [email protected].
iVisa.com Recommends
You can visit the ruins of an ancient Greek town built in 588 BC on the central coast of Albania. In the ancient world, the city of Apollonia, originally called Gylakeia, was an important Greek city and even had its own school of philosophy at one point. It is an ancient Albanian site with well-maintained ruins that can be explored, including temples, theaters, and libraries. It is a great place for tourists to visit in Albania, too, with breathtaking views.
Qaf-Shtam national park, located just north of the capital and named after a mountain pass, is a striking national park in the center of Albania. Trees, peaks, valleys, and rolling hills provide ideal walking sites as well as excellent photo opportunities. Dervish monk Sari Saltik lived in the 14th century, and was considered a saint throughout the Balkans. His ancient tomb can be found in Tirana, which makes it an interesting stop for history buffs. There is a rare example of an Ottoman city that has survived well on the UNESCO Cultural Heritage List in Gjirokastra, south of Macedonia. Ottoman architecture makes a strong showing here, with many stone houses dating back hundreds of years. It shouldn't surprise anyone that the city is also known as the "city of stones."