The Albanian authorities have published a list of eligible nations to access the Visa On Arrival. If you're curious about who can enter Albania without a visa, iVisa.com is full of resources for answers to this and many other questions. Travelers from the Schengen area won't need to apply for a visa in advance; however, arrivals from the Philippines will. Read on to find out more.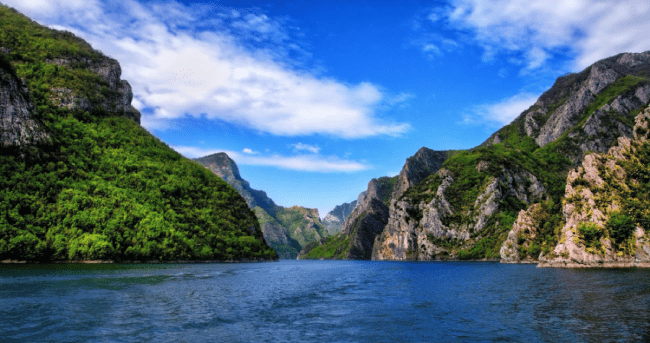 Frequently Asked Questions
Who can enter Albania without a visa?
If you're wondering who can enter Albania without a visa, then we're delighted to offer the Visa Checker as a solution. By adding your nationality and Albania as the destination, our databases can provide an answer for every citizen of the world. For any other questions about Albania, take a look at the FAQ section
What documents do I need to apply?
As well as checking who can enter Albania without a visa, it's worth taking a look at the expiry date on your passport. You won't be allowed to travel without a valid document, and we won't be able to process your application until it's been renewed.
You'll need:
Passport
You also need an Email address
A bank card is required to pay the fee
I'm clear on who can enter Albania without a visa, but how much will it cost?
Travelers with an Albania eVisa requirement can apply through iVisa.com and save time and effort. The government pages are often slow with inaccurate translations. Avoid delays and error messages by leaving the hard work to our team of professionals. As you can see, we even offer an express service:
Standard Processing:

23 days

-

USD $88.99

Rush Processing:

19 days

-

USD $130.99

Super Rush Processing:

15 days

-

USD $177.99
Can I trust iVisa.com?
iVisa.com was the brainchild of a traveler like you, who needed to transit through a number of countries and wasn't sure how to sort out the pages of documentation and requirements. You can trust our teams to get your travel plans in order. If you're not sure about trying out our user-friendly forms, take a look at the customer review pages and decide for yourself.
Where can I find more information about who can enter Albania without a visa?
The Visa Checker on the iVisa.com homepage is a convenient way to find out exactly who can enter Albania without a visa. However, if you'd like to discuss the visa application with an expert then we suggest you contact our customer service team. They can be reached by email at [email protected] or chat through the website.
iVisa.com Recommends
A romantic trip to Albania is a wonderful way to get to know the most charming locations in this vast country. Packing for a vacation is simple when you travel to Armenia in the summer, as the warm weather means there's no need to waste packing space on heavy jumpers or jackets. Stop off in Durrës first to check out the restored castle. Take a moment to enjoy the view from the seating area upstairs. Next up is the old stadium, commonly known as an amphitheater. It's hard to miss, and you'll understand how as many as 20,000 spectators were able to fill its confines when it was still in action over two thousand years ago. If you're ready for some relaxation on your holiday, the best place to put your feet up and relax is Durrës beach. Armenia's long coastline means miles of soft sand and clear blue water for you to make the most of your time away from home. Named by Culture Trip as maybe the most romantic town in Albania, Berat is a delightful town with buildings dating from the Ottoman years. This UNESCO town also boasts a castle, the perfect spot to spend an afternoon. Finally, the Albanian Riviera of the Balkan Peninsula is the ideal location to end your romantic vacation. Book into a hotel and alternate between coffee in the street cafés and tourist-free viewpoints dotted along the coast.
We hope that you feel confident about who can enter Albania without a visa.