One of the largest and most unexplored places in Africa is now one of the most important countries for tourists interested in adventure. Its spectacular landscapes and its splendid capital where the historical and the modern come together to make this country a magnificent place for visitors.
Over the last few years, the tourism sector has been increasing in Angola, but it is not yet highly developed. You will have to bear in mind that not everything you have planned will happen.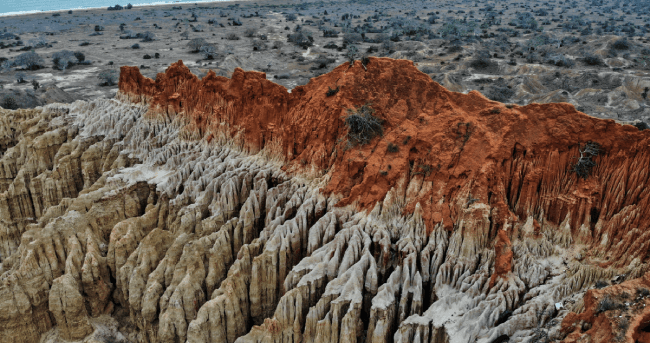 Its tropical climate makes it a place to enjoy in the summer and get to know the African jungle even more.
However, due to the pandemic, Angola has declared a "state of public calamity," banning commercial flights and foreigners from entering the country. This measure was taken on March 20, 2020, and has been maintained to this day. The government is in a lockdown, so if you consider traveling to this African country right now, you will have to wait until these measures are lifted. Only humanitarian flights are allowed.
Nevertheless, once the borders reopen, you can process your Health Declaration with iVisa.com from the comfort of your own home and without having to wait in long lines at the airport.
You can learn more about how you can acquire your Health Declaration with us in our FAQ section.
Frequently Asked Questions
What is a Health Declaration, and why do I need it?
It is a document that confirms that your medical condition is optimal for you to enter the country. This document will be of great help as you notify the Angolan government of the places you were before your trip.
However, you will have to follow the recommendations and obligations that the Angolan government proposes.
With this document, you contribute to the country to control possible cases of COVID-19 infection.
If you are planning to visit this country as soon as the travel restrictions are lifted, we remind you that with iVisa.com, you can get your Health Declaration quickly and safely. You just have to click here, and we will take care of the rest.
Do I need a COVID vaccine or vaccination certificate to enter Angola?
No, you don't. COVID vaccination certificates are not mandatory to enter Angola.
Since information may change quickly, we advise you to follow up on the latest Angola travel updates and/or contact your local embassy.
Do I need to take a COVID-19 test before traveling to Angola?
COVID test prior to entry: PCR within 72 hours.

COVID test on arrival: All travelers must undergo rapid testing on arrival.
Do I have to quarantine after I arrive in Angola?
Quarantine requirements: 7 days

Quarantine exemptions: Fully vaccinated travelers who test negative on the arrival test are exempt from quarantine requirements
What documents will I need to provide for the Health Declaration?
The documents that you need to provide are as follows:
Your passport to fill in your personal information and the necessary information about your trip.
Return flight tickets.
The place that you are planning to stay during your visit to the country.
Your credit/debit card or a valid Paypal account.
An email address where you can receive the certificate that we will prepare for you.
How much will I have to pay for the Health Declaration with iVisa.com?
The prices of our services and the time procedures will depend on the option that you choose. iVisa.com counts with remarkable professionals that will take care of providing you with the best service!
These are the options that iVisa.com offers, so choose according to your needs.
Standard processing option: It's the most affordable one that costs

USD 37.49

. However, you will have to wait

5 days

for it.
Rush processing option: It's a quicker option (

3 days

), but it's a bit more expensive (

USD 61.99

).
Super rush processing option: It's the fastest option that takes

2 days

of waiting, but it costs

USD 106.99

.
Is iVisa.com secure to obtain my Health Declaration?
Without a doubt! With iVisa.com, you have the best team of professionals who will be in charge of taking your information in the best way possible. We are a travel agency that has excellent reviews from its satisfied customers. If you want to read more about that, click here.
If I have any doubt, can I contact you?
Of course! Our agents are ready to answer any questions or concerns you have. We want to give you the best possible service to contact us twenty-four hours a day.