If you are planning a trip to Angola, then you should read this article. This article focuses on how citizens of Portugal can enter Angola during Coronavirus. In order to make the flight, you need to get certain travel documents such as an Angola travel registration. Apply with iVisa.com to get your order processed in time.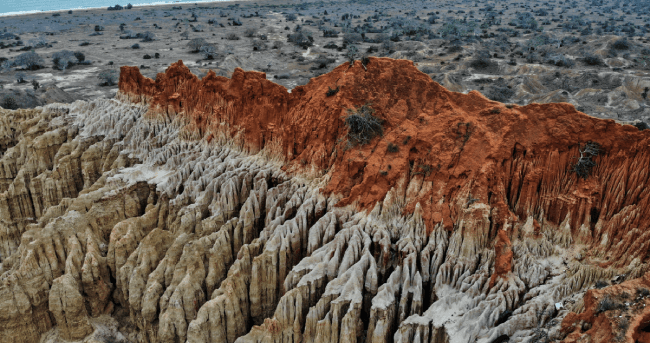 Get the mandatory requirements in order before departure. Angola travel registration is no substitute for a visa. Keep on reading this article for more information about how citizens of Portugal can enter Angola during Coronavirus.
How can I get my Angola travel registration form through iVisa.com?
Visit the application page on the iVisa.com website.
Fill in some basic information about yourself and your trip.
Select a processing option.
Our experts review your application and let you know if there are any problems.
You will receive the document via email.
Print or display the travel document at the airport in Angola.
Begin your application now!
Apply in Advance
Fill the form in advance and get the travel documents in time through iVisa.com. It is fast, simple and reliable.
Frequently Asked Questions
I am from Portugal; Is it compulsory to have a travel registration document in Angola?
Anyone going to Angola is required to submit the online travel registration form, which should be done 24 hours before the scheduled departure. Visit the application page for more details about how citizens of Portugal can enter Angola during Coronavirus.
Do I need a COVID vaccine or vaccination certificate to enter Angola?
No, you don't. COVID vaccination certificates are not mandatory to enter Angola.
Since information may change quickly, we advise you to follow up on the latest Angola travel updates and/or contact your local embassy.
Do I need to take a COVID-19 test before traveling to Angola?
COVID test prior to entry: PCR within 72 hours.

COVID test on arrival: All travelers must undergo rapid testing on arrival.
Do I need to quarantine in Angola?
Quarantine requirements: 7 days

Quarantine exemptions: Fully vaccinated travelers who test negative on the arrival test are exempt from quarantine requirements
Can a negative COVID-19 test result exempt me from isolation?
No, a negative test does not exempt you from isolation. There is an option to shorten the isolation days if you take two tests and both of them are negative. Or else it is compulsory to stay in isolation for 10 days. Apply for the Angola travel registration and see how citizens of Portugal can enter Angola during Coronavirus.
What are all the documents required to present for the travel registration form?
Here is the list of items required to apply for the Angola travel registration.
A valid passport scanned copy to get the details and contact information.
A valid email address we need to provide you the approved copy of the document via mail
You can pay using a valid debit/credit card.
What is the fee and times when applying at iVisa.com?
Here are the options to apply;
Standard processing option: the affordable means to attain your document easily.
Rush processing option: compared to the above option, this is slightly more expensive and speedy to obtain the document.
Super rush processing option: this is the most expensive option because it is the fastest among the options.
Go through the application page to see how citizens of Portugal can enter Angola during Coronavirus.
How will I get an Angola travel health document?
Just follow these steps to complete the application process;
First, fill out the application form. Then choose your processing time to your convenience.
Second, verify and double check the information entered. Make payment through debit/credit cards available.
Third, upload your documents or passport scan.
If you have any doubts regarding how citizens of Portugal can enter Angola during Coronavirus, contact our customer support agents.
How can we know more information about iVisa.com?
Go to iVisa.com's website to get more information about how citizens of Portugal can enter Angola during Coronavirus. If you need any help, contact our customer care service. They are available 24/7.
Is it okay to apply at iVisa.com?
If you are looking for privacy, fast service and reliability, then iVisa.com is the right place for you. See our customer feedback for more proof.
iVisa.com Recommends
Angola is an amazing place to visit. Besides its natural beauty, you can find in those beautiful environments a diverse range of animals and plants. You can also marine and desert wildlife and some very special species that can only be found in Angola like the "Palanca Negra Gigante". There are also many national parks to observe. Also, Angola has very rich soil. Not only is there a lot of beauty in terms of appearance in the population but also the beauty of courage, persistence, bravery, sympathy, happiness, and perseverance.
Angola is the origin of the dreadlocks hairstyle which has been worn by the early types of the country- the Molly and the mokuba women who after braiding each other's hair will use a comb or dried cattle dung oil herbs and Baudette to hold your hair in dreadlock form. People with 4 to 5 dreadlocks are called non tombi which can be reduced to 3 as a result of a death in the family.
Another tribe that lives in southern Angola is the Himba tribe, and even though a large majority lives in Namibia, they also wear smaller logs covered in a mix of ground red clay goat fur and butter. These are a few tips, which can provide you with amazing memories of your visit. Enjoy your trip and have a happy journey!!