To apply for the Anguilla e-Visa, it is essential to take into consideration that the price is separated into two, the government fee and the iVisa.com service fee. Furthermore, it is important that you take into consideration that our costs are among the best in the market, and allow you to be sure that you will have your documents on the indicated date. With the iVisa.com simple visa application process, you can process your visa in a matter of minutes. You can apply from computers or mobile phones.
Anguilla Visa Cost and Price - You can learn more about iVisa.com and our Anguilla e-Visa down below.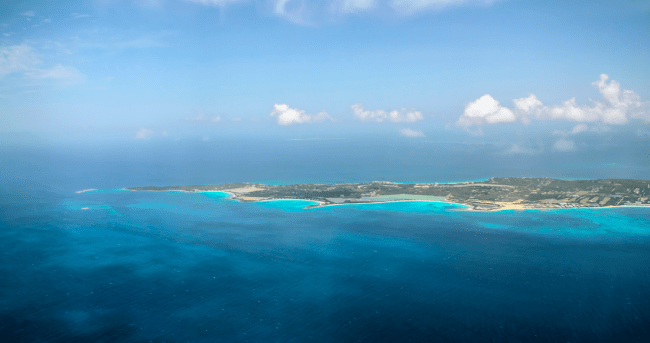 Frequently Asked Questions
What are the COVID-19 restrictions to enter Anguilla?
Visitors can enter the country after receiving a standard vaccination, which is available from any of several pharmaceutical companies, including Pfizer, AstraZeneca, Moderna, Janssen, Sinopharm, Sinovac, Covaxin, and Novavax.
It takes at least 21 days for the COVID-19 vaccination to take effect, so make sure you're up to date on your shots before you travel.
In accordance with Anguillian entry requirements, all visitors arriving in Anguilla must take a Covid-19 test before they arrive. Test results are valid for up to 72 hours after your test date. If you are unvaccinated, you will be tested again upon arrival.
Travelers who have not been vaccinated may be subject to a 5-day quarantine.
Anguilla Visa Cost and Price - This information may vary, so it is essential to check our FAQ section often to keep updated.
What is the Anguilla e-Visa, and how can I apply for it?
The Anguilla e-Visa allows you to enter the country for 30 days for tourism or business purposes. The e-Visa is valid for 90 days after arrival by a travel visa agent, but you must use it within 30 days after entering the country.
Anguilla Visa Cost and Price - To apply for an Anguilla e-Visa, you must follow 3 steps.
Step 1: Please fill out the form below with your personal information and choose a processing time.
Step 2: Make sure you submit the required information correctly before completing your payment to avoid any confusion.
Step 3: Simply click on the electronic mailing form, and your visa will be in your mailbox within a few weeks.
Anguilla Visa Cost and Price - Get your new Anguilla e-Visa now!
What documents do I need to apply for my Anguilla e-Visa?
Official passport photo of the applicant.
Passport with a minimum validity of 6 months.
Credit/debit card for payment.
Anguilla Visa Cost and Price - All scanned documents must be legible.
What is the cost to obtain the Anguilla e-Visa?
At iVisa.com we offer 3 alternatives, for the single entry type, you to pick from:
Standard Processing:

12 days

-

USD 70.99

Rush Processing:

10 days

-

USD 122.99

Super Rush Processing:

8 days

-

USD 156.99
Anguilla Visa Cost and Price - These prices included the government fee.
Can iVisa.com be trusted?
As a new customer, you can trust our team to help you through the process. Our experience will allow us to help you avoid mistakes and find the best possible program for you. So call us today to speak with an advisor about the best path for your future.
Anguilla Visa Cost and Price - You can read more about our client reviews in our review section.
What happens if I need to talk to someone about the Anguilla e-Visa?
If you have any questions about our products, you can contact our customer service team 24/7. They will be happy to answer your questions or help with any concerns
iVisa.com Recommends
Planning your trip to the beautiful country takes a bit of preparation, but worth it. You enjoy seeing the history of its rulers and exploring, especially with your friends or family!
Visit the island port, a unique destination in the country that is worth visiting. On the northeast side of the island, the sheltered fishing village of Island Harbour is the starting point for local fishers. Stop by in the afternoon to watch the fishers park their brightly colored boats along the narrow beach and unload the day catch.
A few tourist attractions are scattered around Island Harbour. Just off the main road from town, Big Spring National Park protects a partially collapsed cave containing 28 Amerindian petroglyphs dating from the 9th to 15th centuries.
Travel in late March or April. You can enjoy Island Harbour Festival Del Mar, a two-day celebration of the sea, with a mix of entertainment, contests, food, music, activities, and a fishing contest.
Nearby Scrub Island boasts a beautiful beach on its western side, with excellent snorkeling, but you may have to negotiate some rough seas to get there. We always recommend hiring a tour guide for security.