Do you want to travel to Anguilla and visit one of the most incredible countries in the world? We are sure you're wondering what documents you need to enter the country as an Indian citizen. What you need is the Anguilla e-Visa.
At iVisa.com, we have a simple and friendly visa processing procedure for all our customers. This process does not take long and allows you to do it from any electronic device anywhere.
Anguilla Visa For Indian Passport Holders - You can learn more about the Anguilla e-Visa down below.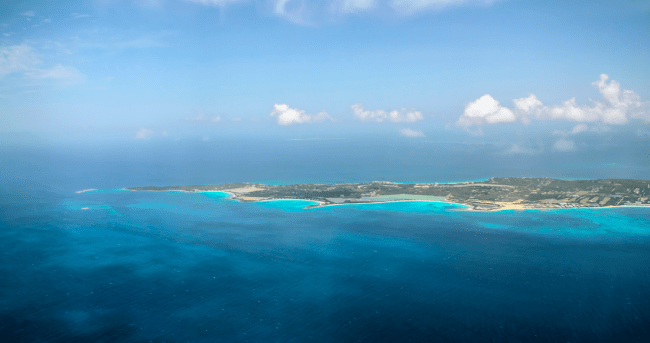 Frequently Asked Questions
What are the COVID-19 restrictions to enter Anguilla?
All travelers over 18 must be fully vaccinated to enter Anguilla. They can be vaccinated with any approved vaccines: Pfizer, AstraZeneca, Moderna, Janssen, Sinopharm, Sinovac, Covaxin, and Novavax. A person is only considered vaccinated if all vaccine doses have been administered at least 21 days before travel.
Regarding the pre-arrival COVID test. All travelers must have a negative PCR test 72 hours before the flight or a negative antigen test 48 hours before travel. Additionally, unvaccinated travelers will be retested upon arrival. Finally, regarding quarantine, only unvaccinated travelers must undergo 5 days of quarantine in a hotel or residence.
Anguilla Visa For Indian Passport Holders - Due to the pandemic may change, we recommend checking our FAQ section often to stay updated.
What is the Anguilla e-Visa, and how can I apply for it?
The Anguilla e-Visa is an electronic entry permit that allows you to travel to Anguilla for business or tourism purposes. This single entry type of visa is valid for 90 days after arrival. This document must be used to enter Anguilla within 90 days Per Entry.
Anguilla Visa For Indian Passport Holders - To apply for an Anguilla e-Visa, you must follow 3 steps.
Step 1: Fill out our forms with all your personal data and then choose one of the processing times we offer.
Step 2: Before making the payment, be sure to double-check that all the necessary information has been submitted correctly to avoid any problems.
Step 3: Finally, submit the required documentation and wait for your visa in your email inbox.
Anguilla Visa For Indian Passport Holders - Get your new Anguilla e-Visa now!
What documents do I need to apply for my Anguilla e-Visa?
Photo of the applicant.
Passport with a minimum validity of 6 months.
Credit/debit card for payment.
Anguilla Visa For Indian Passport Holders - All scanned documents must be legible.
What is the cost to obtain the Anguilla e-Visa?
At iVisa.com we offer 3 alternatives, for the single entry type, you to pick from:
Standard Processing:

12 days

-

USD 70.99

Rush Processing:

10 days

-

USD 122.99

Super Rush Processing:

8 days

-

USD 156.99
Anguilla Visa For Indian Passport Holders - Choose your alternative depending on your travel needs.
Can iVisa.com be trusted?
Our company is recognized worldwide for its high-quality processes and for having a team of professionals trained to guide you through the entire application process. As a result, hundreds of customers trust us daily, and we can do it too.
Anguilla Visa For Indian Passport Holders - You can read more about our client's reviews in our review section.
What happens if I need to talk to someone about the Anguilla e-Visa?
If you have any questions about our products or the process, please contact our customer service team. They will be available 24/7 to answer your questions or doubts.
iVisa.com Recommends
Anguilla is a beautiful country that has so much to offer. From the warm people to the incredible views, you're sure to have a wonderful time. We suggest that you travel with friends or family to create lifelong memories together.
Visit some of the best beaches Anguilla offers, like the Rendezvous Bay Beach and the Maundays Bay beach.
Rendezvous Bay Beach is a dazzling four-kilometer crescent of fine sand and translucent sea fringed by coconut palms. Quiet and shallow, this tranquil stretch of coastline is ideal for families with young children. Sunbathers, swimmers, and shell collectors will also be impressed.
Another destination is Maundays Bay beach. Stretching for a mile, Maundays Bay Beach is a sublime stretch of soft, powdery sand and blue sea. The famous Cap Juluca luxury Moorish-themed resort is a striking landmark along this beach, welcoming guests and day visitors alike.
Beach lovers can enjoy excellent snorkeling and swim in crystal clear waters in calm conditions. On windy days, sailboats and windsurfers skim the bay. This magnificent beach is also a popular wedding venue, with a glimpse of St. Martin across the water.