Do you want to visit Anguilla? Then you are probably wondering what travel documents you need to enter the country as an Indonesian resident. You will need to apply for an Anguilla e-Visa to begin with. At iVisa.com, we make visa processing easy by offering a straightforward service. We'll guide you through the process; all you need is a device to do it.
Anguilla Visa For Indonesian Passport Holders - Read about the Anguilla e-Visa in our FAQs.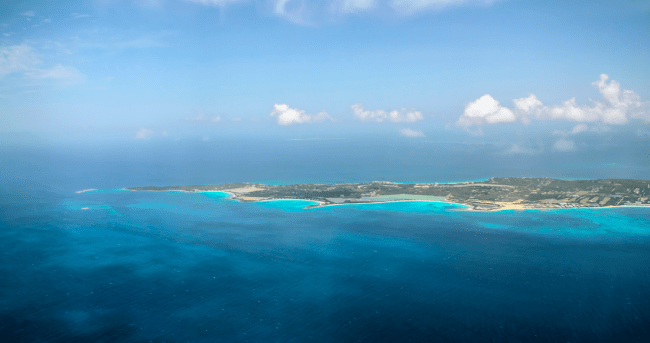 Frequently Asked Questions
What are the COVID-19 restrictions to enter Anguilla?
Travelers to Anguilla should be vaccinated with any of the following approved vaccines prior to their arrival: Pfizer, AstraZeneca, Moderna, Janssen, Sinopharm, Sinovac, Covaxin, and Novavax. A person is only considered vaccinated if all vaccine doses have been administered at least 21 days before travel.
To enter Anguilla, you either need to present a negative PCR test that's 72 hours old or a negative antigen test from the last 48 hours. Unfortunately, if you're not vaccinated and want to visit Anguilla, you will have to take another test upon arrival.
You must spend 5 days in quarantine if you cannot prove that you have been vaccinated for COVID-19. Anguilla Visa For Indonesian Passport Holders - We recommend checking our FAQ section often to keep updated due to the current pandemic.
What is the Anguilla e-Visa, and how can I apply for it?
The Anguilla e-Visa is a digital permit allowing use for tourism and business facilities and services. The visa is valid for up to 90 days after arrival. However, the period of stay is limited to 90 days Per Entry. Anguilla Visa For Indonesian Passport Holders - To apply for an Anguilla e-Visa, you must follow 3 steps.
Step 1: Fill out the online form with your personal information, and select one of our processing times.
Step 2: Double-check your payment form before sending it to make sure you have included all the necessary information.
Step 3: Once you provide the required documents and payment, your visa will arrive by email.
Anguilla Visa For Indonesian Passport Holders - Get your new Anguilla e-Visa now!
What documents do I need to apply for my Anguilla e-Visa?
Photo of the applicant.
Passport information, with a minimum validity of 6 months.
Credit/debit card for payment.
Anguilla Visa For Indonesian Passport Holders - You must scan all documents.
What is the cost to obtain the Anguilla e-Visa?
At iVisa.com we offer 3 alternatives, for the single entry type, you to pick from:
Standard Processing:

12 days

-

USD 67.49

Rush Processing:

10 days

-

USD 99.99

Super Rush Processing:

8 days

-

USD 139.99
Anguilla Visa For Indonesian Passport Holders - Choose your alternative depending on your travel budget.
Can iVisa.com be trusted?
Our team has been guiding individuals through the application process for years. We're known for our reliable service, trustworthy advice, and trained professionals who can help you find the right solution for your needs. Anguilla Visa For Indonesian Passport Holders - You can read more about our client's reviews in our review section.
What happens if I need to talk to someone about the Anguilla e-Visa?
If you have questions about our products or the ordering process, please contact our customer service team.
iVisa.com Recommends
Going to this country is a dream! You'll see the history of its rulers and explore the land. The people there are friendly. You'll love them! We recommend visiting this destination with friends or family because you'll have a lot of fun together!
Don't hesitate to visit Sandy Ground Village, one of the best places for nightlife in Anguilla and its incredible beaches. Sandy Ground's hook-shaped bay is one of the most protected on the island and is Anguilla's main port of entry for yachts.
The ferry to Sandy Island, a popular day-trip destination, departs from the pier. In May, most of the shore activities for the famous three-day Anguilla Regatta occur at Sandy Ground, with entertainment at the small family restaurants and other venues. Popular with local kids, the white sand beach is lined with restaurants, a dive store, and some hidden places to stay.
Birdwatchers should check out Road Salt Pond behind the town, where egrets, stilts, herons, and other wading birds stalk the shallow waters. The restaurant here is also one of Anguilla's historic attractions. Salt was a significant industry in Anguilla and one of the country's main exports until the early 1980s.