As a Kenyan citizen, it is essential for you to know that in order to travel to Anguilla, you need to apply for an Anguilla e-Visa. But don't worry if you are afraid of long procedures. With iVisa.com, we will help you through the whole process. We provide travelers with an efficient, user-friendly visa processing procedure that can be done from any electronic device at any time.
Anguilla Visa For Kenyan Passport Holders - Read more about the Anguilla e-Visa down below.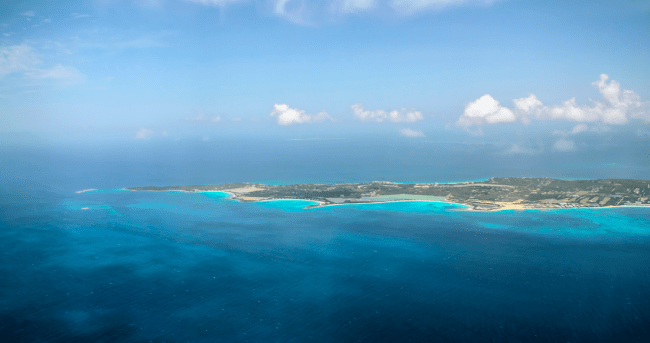 Frequently Asked Questions
What are the COVID-19 restrictions to enter Anguilla?
To visit Anguilles, all tourists must have a complete vaccine program. The vaccines accepted by the government of Anguilles are Pfizer, AstraZeneca, Moderna, Janssen, Sinopharm, Sinovac, Covaxin, and Novavax.
Anguilla's government does not accept vaccinated travelers who have not completed their series of vaccines at least 21 days prior to the date of travel. A negative PCR test for 72 hours or antigen test for 48 hours, taken prior to travel, is required to enter the country. Unvaccinated travelers must undergo a new test upon arrival to ensure their health status. Only travelers who did not get their vaccines must spend 5 days in a hotel or lodging accepted by the government of Anguilles.
Anguilla Visa For Kenyan Passport Holders - Due to the pandemic changes, we recommend checking our FAQ section.
What is the Anguilla e-Visa, and how can I apply for it?
The Anguilla e-Visa is an electronic travel document that allows tourists to enter Anguilla for business or tourism purposes. This type of visa is a single entry visa and is valid for 90 days from the date it is issued. However, you can only stay in Anguilla for a maximum of 30 days.
Anguilla Visa For Kenyan Passport Holders - To apply for an Anguilla e-Visa, you must follow 3 steps.
Step 1: Fill out our electronic questionnaires with all your personal details and then choose from among the processing times we offer.
Step 2: Check to ensure everything's been entered correctly before making the payment.
Step 3: Finally, scan all required documentation and wait for your visa to be delivered electronically.
Anguilla Visa For Kenyan Passport Holders - Get your new Anguilla e-Visa now!
What documents do I need to apply for my Anguilla e-Visa?
Passport photo.
Passport information, with a minimum validity of 6 months.
Credit/debit card for payment.
Anguilla Visa For Kenyan Passport Holders - All scanned documents must be legible.
What is the cost to obtain the Anguilla e-Visa?
At iVisa.com we offer 3 alternatives, for the single entry type, you to pick from:
Standard Processing:

12 days

-

USD 67.49

Rush Processing:

10 days

-

USD 99.99

Super Rush Processing:

8 days

-

USD 139.99
Anguilla Visa For Kenyan Passport Holders - Check your travel budget before choosing your alternatives.
Can iVisa.com be trusted?
We are one of the best travel agencies in the market,thanks to our high-quality processes, which provide our customers with a consistently reliable service. We have a team of professionals who keep track of the market and can arrange your travel promptly.
Anguilla Visa For Kenyan Passport Holders - You can read about our reviews in our review section.
What happens if I need to talk to someone about the Anguilla e-Visa?
Our customer service team is always available to answer questions about our products or services. They are available 24/7.
iVisa.com Recommends
The small, labyrinthine Valley is the capital of Anguilla and the geographic, commercial, and political center of the island. An excellent place to start a sightseeing tour is the Anguilla National Trust, with exhibits on the island's natural and cultural history.
One of the main tourist attractions on the Heritage Trail is the Wallblake House, a plantation house built in 1787; advance notice is required to arrange a tour of the interior.
Art lovers will enjoy exploring the colorful Caribbean art in the small galleries of The Valley. If you want to go shopping in Anguilla, you can often buy unique souvenirs in these galleries.
If you are traveling with children, we recommend doing the various water sports in Anguilla at one of the largest inflatable water parks in the Caribbean. You can also arrange kitesurfing lessons and tours and rentals for glass-bottom kayaking and paddle surfing.
For beautiful views of the town and Anguilla, head to the top of Crocus Hill, the highest point on the island. And if you crave a dip in the fantastic sea, a great place to visit is nearby. In addition, you can visit Crocus Bay Beach, where you'll find soft sands and crystal-clear waters and a restaurant along the shore with loungers.