As a Peruvian citizen, you need to apply for an Anguilla e-Visa to travel around to country. Usually, the application process can be hard to fill. But don't worry! with iVisa.com it will be easy and fun. At iVisa.com, our goal is to provide convenient and stress-free visa processing. We make it possible for you to apply for your visa online, and there are no forms to print.
Anguilla Visa For Peruvian Passport Holders - Read more about the Anguilla e-Visa down below.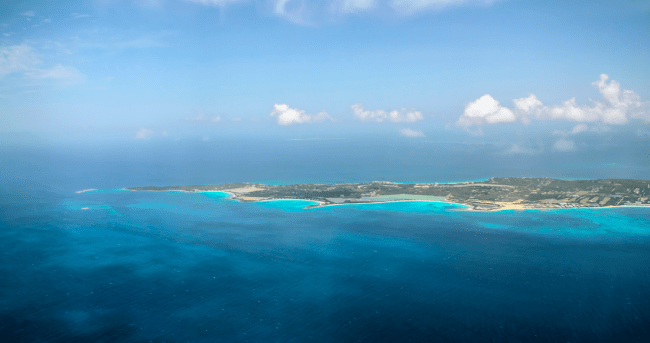 Frequently Asked Questions
What are the COVID-19 restrictions to enter Anguilla?
All tourists over 18 entering Anguilles must have a complete vaccine program. The accepted vaccines are Pfizer, AstraZeneca, Moderna, Janssen, Sinopharm, Sinovac, Covaxin, and Novavax. All travelers should be fully vaccinated 21 days before their trip. You should get a negative PCR test for 72 hours or an antigen test for 48 hours, taken prior to travel. Also, unvaccinated travelers must take a new test upon arrival to ensure their health status. To help prevent the spread of the virus in the Anguilles, only tourists who aren't vaccinated must stay in a hotel or lodging accepted by the government for five days.
Anguilla Visa For Peruvian Passport Holders - We recommend checking our FAQ section due to the pandemic changes.
What is the Anguilla e-Visa, and how can I apply for it?
The Anguilla e-Visa is a travel document that allows tourists from select countries to enter Anguilla for business or tourism purposes. It is valid for 90 days from the date it is issued, and you can only stay in the country for a maximum of 30 days.
Anguilla Visa For Peruvian Passport Holders - To apply for an Anguilla e-Visa, you must follow 3 steps.
Step 1: Complete our online form with all your personal details and then choose from the processing times we offer.
Step 2: Before submitting payment, check that all the fields have been filled in correctly.
Step 3: Once all documentation is scanned, you can expect your visa to arrive electronically.
Anguilla Visa For Peruvian Passport Holders - Get your new Anguilla e-Visa now!
What documents do I need to apply for my Anguilla e-Visa?
Scanned passport photo of the applicant.
Passport information page, with a minimum validity of 6 months.
Credit/debit card for payment.
Anguilla Visa For Peruvian Passport Holders - All scanned documents must be legible.
What is the cost to obtain the Anguilla e-Visa?
At iVisa.com we offer 3 alternatives, for the single entry type, you to pick from:
Standard Processing:

12 days

-

USD 65.49

Rush Processing:

10 days

-

USD 121.99

Super Rush Processing:

8 days

-

USD 154.99
Anguilla Visa For Peruvian Passport Holders - Check your travel dates and budget before choosing your alternatives.
Can iVisa.com be trusted?
Our travel agency will go above and beyond to provide you with the best service. We use only the highest quality processes for a consistent service that you can rely on. Anguilla Visa For Peruvian Passport Holders - You can read about our reviews in our review section.
What happens if I need to talk to someone about the Anguilla e-Visa?
Our customer service team is ready to help you with any product or service questions you have 24 hours a day.
iVisa.com Recommends
Anguilla is a small island of longitudinal shape that belongs to the British Commonwealth of Nations in the middle of the Caribbean Sea off the coast of St. Maarten and is an option for a day trip or even to spend a couple of days there. It has an excellent hotel and several chances to have a good time.
During your trip, you can visit a church. Religion is prevalent in Anguilla, and there are many historic churches. Despite its small population, Anguilla is a very religious island. Presbyterian Protestantism is the most popular religion. But there are many historic churches, including a couple of Catholic ones, even though Catholicism is frankly in the minority.
You can also enjoy the famous Cracked Coconut ice cream dessert at Blanchard's Beach Shack. On an island known for its expensive restaurants, "Blanchards" offers a delicious and more economical alternative in a casual and perfect environment. You can't leave without trying the Cracked Coconut ice cream.
Finally, another activity we recommend is kayaking or snorkeling from Crocus Bay to Little Bay. The water is so crystal clear that diving or snorkeling is an activity you can't miss during your visit. There are many places to rent a kayak, and there are quiet bays where you can practice it safely and just for fun.