If you wish to travel to Anguilla, it is necessary to apply for an Anguilla e-Visa. As a Thai resident, it is mandatory to apply for this document. iVisa.com will help you in every step. At iVisa.com, we understand that you want to start your trip as soon as possible. So we've made it easy for you to get your visa online.
Anguilla Visa For Thai Passport Holders - Read more about the Anguilla e-Visa down below.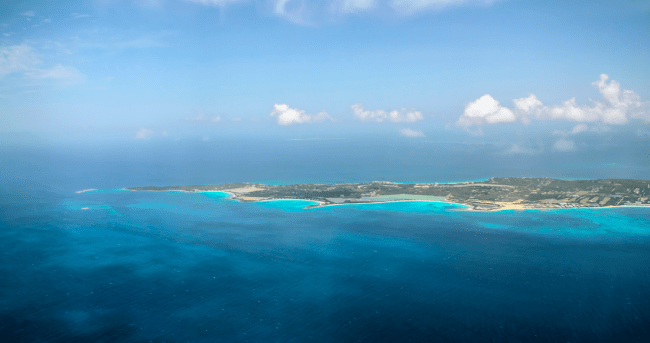 Frequently Asked Questions
What are the COVID-19 restrictions to enter Anguilla?
As a tourist, you will be required to enter the country with a complete vaccination program. The government of Anguilles requires that you receive vaccines from Pfizer, AstraZeneca, Moderna, Janssen, Sinopharm, Sinovac, Covaxin, or Novavax.
All travelers should receive the required vaccines at least 21 days before departure.
You need to take a 72-hour negative or 48-hour antigen test prior to travel to ensure you are healthy enough to travel. Unvaccinated visitors will have to retake it when they arrive in the country.
Anguillian authorities will only require unvaccinated travelers to spend 5 days in quarantine if they remain in a hotel or lodging approved by the government.
Anguilla Visa For Thai Passport Holders - We recommend checking our FAQ section due to the pandemic changes.
What is the Anguilla e-Visa, and how can I apply for it?
The Anguilla e-Visa is an electronic visa that allows you to enter Anguilla for business or travel. It's a Single Entry visa valid for 90 days after arrival. After that, you can use it for up to 90 days Per Entry. Anguilla Visa For Thai Passport Holders - To apply for an Anguilla e-Visa, you must follow 3 steps.
Step 1: Fill out our online questionnaires with all your personal information, and then choose from the processing times we offer.
Step 2: Confirm that all the necessary information has been provided before submitting your payment.
Step 3: Finally, you can scan all required documentation and download your visa.
Anguilla Visa For Thai Passport Holders - Get your new Anguilla e-Visa now!
What documents do I need to apply for my Anguilla e-Visa?
Scanned passport photo of the applicant.
Passport, with a minimum validity of 6 months.
Credit/debit card for payment. Anguilla Visa For Thai Passport Holders - All scanned documents must be legible.
What is the cost to obtain the Anguilla e-Visa?
At iVisa.com we offer 3 alternatives, for the single entry type, you to pick from:
Standard Processing:

12 days

-

USD 65.49

Rush Processing:

10 days

-

USD 121.99

Super Rush Processing:

8 days

-

USD 154.99
Anguilla Visa For Thai Passport Holders - Check your travel dates before choosing your alternatives.
Can iVisa.com be trusted?
You have a lot of things to plan. Let us handle the details for you. We are the industry leaders in travel services and offer a reliable, consistent, and professional service so you can focus on enjoying yourself. Anguilla Visa For Thai Passport Holders - You can read about our reviews in our review section.
What happens if I need to talk to someone about the Anguilla e-Visa?
If you have any questions about our services, please feel free to contact our customer service team. They will be happy to assist you.
iVisa.com Recommends
When you visit Anguilla, you can take a day trip to Saint Barthélemy. Famous as a playground for movie stars and tycoons, St. Barts is part of the French West Indies. Its beautiful red-roofed capital, Gustavia, secluded beaches, and gourmet restaurants are among the island's top tourist attractions.
To get here, you have two options: Calypso Charters offers a weekly 45-minute speedboat shuttle service, departing at 9 a.m. from Anguilla and returning from St. Barts at 5 p.m.
The other option is to board a 15-minute flight with Anguilla Air Services. However you choose to travel here, glamorous St. Barts offers an exciting contrast to Anguilla's sleepy charm.
Johnny cakes have been around for many years and have histories from northeastern North America, through the southern United States, and all the way to South America. Versions vary. Historically, they were made with cassava or rice flour.
If you avoid fried foods, you will probably prefer a baked Johnny cake over a fried Johnny cake. But as in reality, Johnny Cakes must be fried, and the best places to eat them in Anguilla are Veya and Tasty's Restaurant.