There are several countries that do not require a visa to travel to Anguilla. However, for those who do need one, they must apply for an Anguilla e-Visa to be able to travel for both business and tourism. At iVisa.com, we provide travelers with a simple visa processing procedure that can be done from any electronic device anywhere in the world.
Anguilla Visa Free Countries - Read more about the Anguilla e-Visa down below.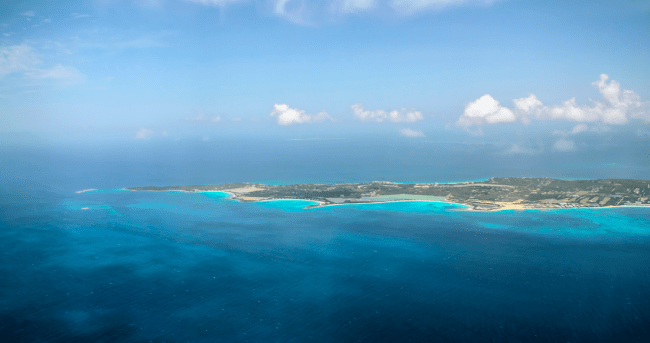 Frequently Asked Questions
What are the COVID-19 restrictions to enter Anguilla?
All travelers entering Anguilla over the age of 18 must be fully vaccinated. They can be vaccinated with any of the following vaccines: Pfizer, AstraZeneca, Moderna, Janssen, Sinopharm, Sinovac, Covaxin, and Novavax. A person is only considered fully vaccinated if all doses have been administered at least 21 days before travel. It is mandatory that you have a negative PCR test 72 hours before travel or a negative antigen test 48 hours before your trip. Additionally, unvaccinated travelers will be retested upon arrival.
Finally, only unvaccinated travelers must undergo 5 days of quarantine in a hotel or residence.
Anguilla Visa Free Countries - Due to the pandemic changes, we recommend checking our FAQ section often.
What is the Anguilla e-Visa, and how can I apply for it?
The Anguilla e-Visa is an electronic authorization allowing you to enter the country for business or tourism purposes. This single entry type of visa is valid for 90 days after arrival, but you can only use it for 90 days Per Entry once you enter Anguilla.
Anguilla Visa Free Countries - To apply for an Anguilla e-Visa, you must follow 3 steps.
Step 1: Fill out our forms with all your personal data and choose from the processing times we offer.
Step 2: Before you get to the payment stage, be sure to double-check that all the necessary information has been completed correctly.
Step 3: Next, submit the required documentation and wait for your visa to arrive in your inbox.
Anguilla Visa Free Countries - Get your new Anguilla e-Visa now!
What documents do I need to apply for my Anguilla e-Visa?
Photo of the applicant.
Scan passport with a minimum validity of 6 months.
Credit/debit card for payment.
Anguilla Visa Free Countries - All scanned documents must be legible.
What is the cost to obtain the Anguilla e-Visa?
At iVisa.com we offer you 3 alternatives to choose from, for a single entry visa:
Standard Processing:

12 days

-

USD 70.99

Rush Processing:

10 days

-

USD 122.99

Super Rush Processing:

8 days

-

USD 156.99
Anguilla Visa Free Countries - Choose your alternative depending on your travel needs or budget.
Can iVisa.com be trusted?
Our company is known worldwide for our high-quality processes and trained team of professionals who guide customers through the application process. As a result, hundreds of customers trust us daily, and we can do the same for you.
Anguilla Visa Free Countries - You can read more about our reviews in our review section.
What happens if I need to talk to someone about the Anguilla e-Visa?
If you have any questions about our products, please contact our friendly customer service team. They will be available 24/7 to answer your questions or concerns.
iVisa.com Recommends
This incredible country is a dream to visit. It has so much to know and so much white sand and miles of sea to enjoy. You will not be disappointed at any time during your trip. We recommend you to visit this destination with your friends or partner, because of the fun and spectacular views.
Seductive and easygoing, Anguilla is a Caribbean gem. Dazzling beaches are the island's biggest draw, mixed with hospitable locals and a natural island environment that tourism has not diluted, as it has happened on other Caribbean islands.
Serenity seekers come here to lounge on the island's silky strands, swim in luminous waters, play Robinson Crusoe on Anguilla's offshore islands, and snorkel or dive the fish-filled reefs and shipwrecks.
Other popular things to do in Anguilla include dining at the island's great restaurants and exploring the art galleries and museums. You can also hop on a ferry or small plane and take a day trip to explore the nearby island of St. Barts.
If you're interested in history, continue the island's heritage trail in The Valley, Anguilla's peaceful capital. Peaceful Anguilla comes alive during the Anguilla Summer Festival, with boat races, dances, beauty pageants, and parades in the summer.