Visa policies depend very much on the country of residence of the traveler wishing to visit Anguilla. For example, while there are countries that do not require a visa to enter the country, many countries do require an Anguilla e-Visa. iVisa.com has a friendly and straightforward visa processing procedure that allows you to complete it from any electronic device--whether at home or abroad.
Anguilla Visa Policy - You can learn more about the Anguilla e-Visa in our FAQs.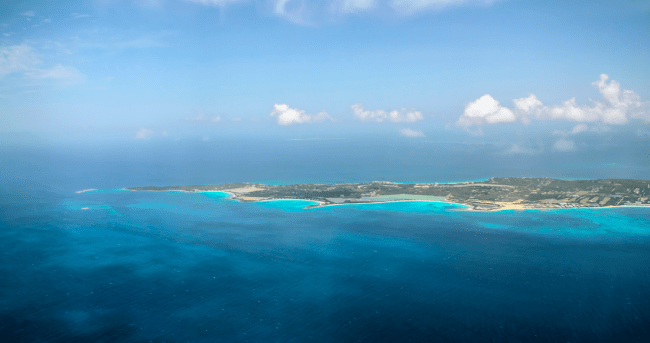 Frequently Asked Questions
What are the COVID-19 restrictions to enter Anguilla?
Travelers older than 18 must receive a complete vaccination before entering Anguilla. They can receive shots from any of the following companies: Pfizer, AstraZeneca, Moderna, Janssen, Sinopharm, Sinovac, Covaxin, and Novavax.
You will only be considered adequately vaccinated if all your shots have at least 21 days before you travel. In accordance with Anguillian entry requirements, all travelers must have a negative 72-hours old PCR test or a negative 48-hours old antigen test before arriving in Anguilla. Additionally, unvaccinated travelers will be retested upon arrival.
Finally, if you are not vaccinated, you must spend 5 days in a hotel or residence in quarantine. Anguilla Visa Policy - Due to the pandemic changes, we recommend checking our FAQ section often to keep updated.
What is the Anguilla e-Visa, and how can I apply for it?
The Anguilla e-Visa is an electronic authorization that allows you to enter Anguilla for business or pleasure. It's valid for 90 days after arrival, but you can stay for 90 days Per Entry once you enter the country.
Anguilla Visa Policy - To apply for an Anguilla e-Visa, you must follow 3 steps.
Step 1: Please fill out our forms with your personal information and then choose one of the processing times we offer.
Step 2: Always double-check that all necessary information has been submitted adequately before finalizing payment to avoid problems.
Step 3: Then, simply fill out the required information, and your visa should arrive in your email inbox. Anguilla Visa Policy - Get your new Anguilla e-Visa now!
What documents do I need to apply for my Anguilla e-Visa?
Photo of the applicant.
Passport with a minimum validity of 6 months.
Credit/debit card for payment.
Anguilla Visa Policy - All scanned documents must be clear.
What is the cost to obtain the Anguilla e-Visa?
At iVisa.com we offer 3 alternatives, for the single entry type, you to pick from:
Standard Processing:

12 days

-

USD 70.99

Rush Processing:

10 days

-

USD 122.99

Super Rush Processing:

8 days

-

USD 156.99
Anguilla Visa Policy - Choose your alternative depending on your travel budget.
Can iVisa.com be trusted?
We have a team of highly trained professionals to guide you through the entire application process. As a result, our customers trust our company and rely on its services daily.
Anguilla Visa Policy - You can read more about our client's reviews in our review section.
What happens if I need to talk to someone about the Anguilla e-Visa?
If you have any questions about our products or the application process, please contact our customer service team.
iVisa.com Recommends
This incredible country is a dream to visit. It has so much to offer and, above all, miles of white sand and sea to enjoy. You will not be disappointed at any time during your trip. We recommend that you visit with friends or family as you will have fun and see spectacular views.
Anguilla offers a variety of culinary experiences. There are more than 70 restaurants on the island, serving an eclectic but delicious mix of international cuisines with Caribbean flavors. Local seafood specialties include lobster, conch, and grouper prepared with spices and sauces with Creole influences.
Fresh snapper is famous, while shredded salt fish with peppers and onions is a popular breakfast dish. Many restaurants boast impressive wine lists, and some have won mentions in prestigious wine magazines. However, you can't miss the spiny crab, both fried and steamed.
There is also an event organized by the company "Canotaje Loco Anguilla" every May. The four-day event includes a variety of beach parties and races between spinnaker, non-spinnaker, sailboats, and multi-hull sailboats.
All proceeds from the regatta go to benefit the Anguilla Youth Sailing Club. Spectators can watch the races from Anguilla's most popular destinations, including Rendezvous Bay, Maunday Bay, Mead Bay, and Bay Road.