The requirements to apply for the Anguilla e-Visa depend very much on your country of residence. However, it is pretty likely that you will need to apply for a visa to travel for both tourism and business. At iVisa.com, our visa application process is straightforward. You can do it from any electronic device anywhere.
Anguilla Visa Requirements - Read all about the Anguilla e-Visa down below.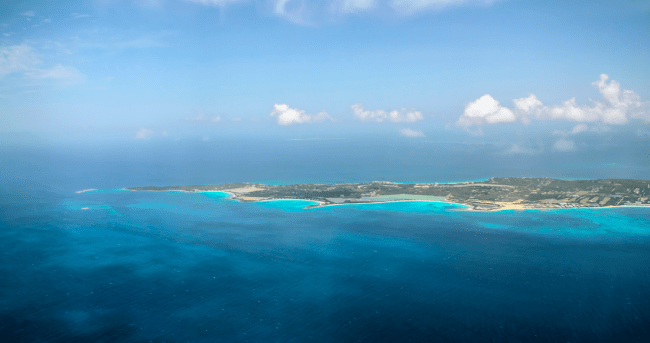 Frequently Asked Questions
What are the COVID-19 restrictions to enter Anguilla?
Anguilla requires all travelers over 18 to be vaccinated before they enter. They need toobtain this vaccination before arriving. The accepted vaccines are: Pfizer, AstraZeneca, Moderna, Janssen, Sinopharm, Sinovac, Covaxin, and Novavax. To be adequately vaccinated, you must have received your final doses of the vaccines at least 21 days before travel.
We require all travelers coming to Anguilla to have a negative PCR test for the COVID virus 72 hours before traveling or a negative antigen test taken at least 48 hours before arriving in Anguilla. Additionally, unvaccinated travelers will be retested upon arrival. As far as quarantine goes, any travelers who are not fully vaccinated will have to stay in a hotel or other residence for 5 days.
Anguilla Visa Requirements - Information may change. That is why we recommend checking our FAQ section to stay updated.
What is the Anguilla e-Visa, and how can I apply for it?
The Anguilla e-Visa allows you to visit for business or tourism. Your visa is valid for 90 days after arrival but travelers are allowed to stay for 90 days Per Entry.
Anguilla Visa Requirements - To apply for an Anguilla e-Visa, you must follow 3 steps.
Step 1: Please fill out the forms we sent you with your personal data and then choose one of the processing times we offer.
Step 2: Please check that all the necessary information has been submitted correctly before making payment.
Step 3: After submitting all the required documentation, your visa will be sent to your email inbox.
Anguilla Visa Requirements - Get your new Anguilla e-Visa now!
What documents do I need to apply for my Anguilla e-Visa?
Passport photo of the applicant.
Scan passport information, with a minimum validity of 6 months.
Credit/debit card for payment.
Anguilla Visa Requirements - All scanned documents must be legible.
What is the cost to obtain the Anguilla e-Visa?
At iVisa.com we offer 3 alternatives, for the single entry type, you to pick from:
Standard Processing:

12 days

-

USD 70.99

Rush Processing:

10 days

-

USD 122.99

Super Rush Processing:

8 days

-

USD 156.99
Anguilla Visa Requirements - Choose your alternative now!
Can iVisa.com be trusted?
We offer high-quality processes, and our talented staff will help you apply these processes to your work. Our customers trust us every day. We can help you, too.
Anguilla Visa Requirements - You can read more about our client's reviews in our review section.
What happens if I need to talk to someone about the Anguilla e-Visa?
Feel free to contact our customer service team if you have any questions about our products. They are available 24/7.
iVisa.com Recommends
Visiting this incredible country is a dream come true. You'll enjoy your trip. We recommend visiting this destination with friends or family because you will have so much fun together!
A well-known activity in the country is jumping off the rocks of Little Bay, as many celebrities have done. It is the best thing about Anguilla by far. First, you have to go to Crocus bay, and under a tree is Mr. Calvin, who charges 15 dollars per person to take you and pick you up by boat.
You do not need to mae a reservation in advance, and the time of return is indicated to him at the time. Little Bay is a small bay with very little sand and the best snorkeling spot in all of Anguilla. It is essential to bring towels, drinks, and hats because there is no service.
If you are lucky, a few people and lots of fish will be there. Either way, the water is crystal clear, and the scenery is worth it.
Another activity is to take the historical tour and visit the salt ponds, the James Ronald Webster memorial, and the Heritage Museum. Some include quick stops at a couple of beaches. But the must-sees are the salt ponds, little less than revered on the island, the James Ronald Webster Memorial, and the Heritage Museum.