Not all countries require a visa to travel to Anguilla. However, you will most likely need to apply for an Anguilla e-Visa to travel for business or tourism purposes. With us, you will not only find out if you need a visa, but you will also be able to apply for one.
At iVisa.com, our friendly and easy visa service helps you process your application quickly and efficiently to get the visa you need to travel more freely.
Do You Need A Visa To Visit Anguilla? - You can learn more about the Anguilla e-Visa down below.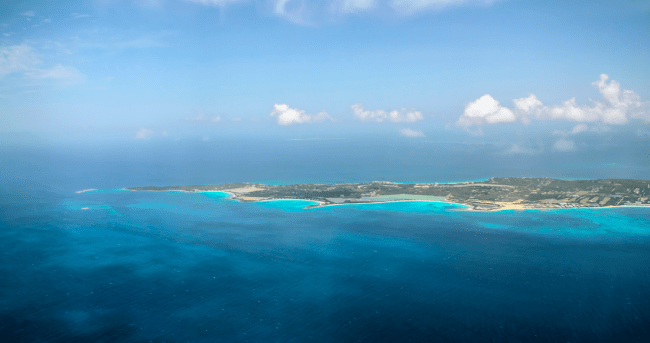 Frequently Asked Questions
What are the COVID-19 restrictions to enter Anguilla?
In order to enter Anguilla, travelers must be vaccinated with any approved vaccines: Pfizer, AstraZeneca, Moderna, Janssen, Sinopharm, Sinovac, Covaxin, and Novavax.
To be considered fully vaccinated, you need to receive a dose at least 21 days before traveling. All travelers to Anguilla must take the pre-arrival COVID test. You must be tested between 72 and 48 hours before your arrival and be retested upon arrival if you are not vaccinated.
Finally, you should be aware that only unvaccinated tourists will have to spend 5 days in quarantine. Do You Need A Visa To Visit Anguilla? - Due to the pandemic, information may change. That is why we recommend checking our FAQ section.
What is the Anguilla e-Visa, and how can I apply for it?
The Anguilla e-Visa allows tourists and business travelers to enter the country for 90 days Per Entry by using their electronic visas. This travel document lasts for 90 days after arrival.
Do You Need A Visa To Visit Anguilla? - To apply for an Anguilla e-Visa, you must follow 3 steps.
Step 1: Fill out the form with your personal data. Then choose one of the processing times we offer.
Step 2: Before making payment, please check that the necessary information has been submitted correctly.
Step 3: Once you finish filling out the necessary forms, send them in to us and wait for your visa approval letter in your email inbox.
Do You Need A Visa To Visit Anguilla? - Get your new Anguilla e-Visa now!
What documents do I need to apply for my Anguilla e-Visa?
Passport photo.
Passport with a minimum validity of 6 months.
Credit/debit card for payment.
Do You Need A Visa To Visit Anguilla? - All scanned documents must be legible.
What is the cost to obtain the Anguilla e-Visa?
At iVisa.com we offer 3 alternatives, for the single entry type, you to pick from:
Standard Processing:

12 days

-

USD 70.99

Rush Processing:

10 days

-

USD 122.99

Super Rush Processing:

8 days

-

USD 156.99
Do You Need A Visa To Visit Anguilla? - Choose your alternative depending on your budget.
Can iVisa.com be trusted?
We take great pride in the quality of our processes and the professionalism of our staff. We can help you navigate the application process, and we look forward to helping you too.
Do You Need A Visa To Visit Anguilla? - You can read more about our client's reviews in our review section.
What happens if I need to talk to someone about the Anguilla e-Visa?
Please feel free to contact our customer service team with any questions about our products or the purchasing process. Our friendly and knowledgeable staff will be happy to help you.
iVisa.com Recommends
Visiting this incredible country is a dream come true, offering boundless opportunities for learning and adventure. Its miles of pristine coastline will please you with their warm sands and cooling waters. We highly recommend visiting this destination with friends or family, as it is fun and romantic.
Many tourists take a picture of Bankie Banx at Dune Preserve to bring back home as a souvenir. Bankie is a local reggae legend.
Spiced with fun skewers made with seafood from the Caribbean and around the world, the Dune Preserve serves incredible dishes that are eaten while listening to memorable reggae tunes. The Dune is also home to the famous Moonsplash festival of Bankie Banx, a local star with whom you can take a historic photos.
You can also enjoy a drink at Half Shell Beach while watching the sun reflect on the sea. The bay is incredible and magnificent, with a view of the Four Seasons in one of the corners.
The Half Shell is located in the middle of the right side. You can walk along the beach and be greeted by a waiter in front of the place. You can have drinks and ice-cold beers, accompanying a delicious Mahi Mahi with tartar sauce and french fries or splendid salads.