If you are thinking of traveling to Anguilla and want to know what you need to enter this slice of paradise , keep reading to discover all the important facts about Anguilla travel insurance requirements. You will find everything you need to know about how to arrive at this beautiful place on the iVisa.com website and you'll even have the opportunity to prepare for your next trip by filling out the Health Declaration form.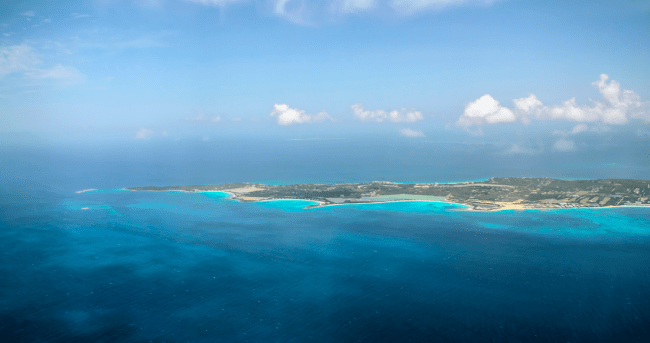 During the COVID-19 pandemic, it is very important to have travel insurance that provides sufficient coverage for every eventuality. Naturally, the priority for the authorities is that your insurance covers the cost of hospitalization in the event that you catch the virus, but it's also useful to have coverage in the event of robbery or other unexpected circumstances that could happen.
Also, bear in mind that health authorities classify Anguilla as a risk area for Zika virus transmission, so it is very important for vulnerable risk groups to make sure they have good health coverage before arriving in this beautiful country. For more information and tips about Anguilla travel insurance requirements make your way over to the iVisa.com website and read through the below question and answer section which could help you learn more.
Frequently Asked Questions
What is travel insurance?
Travel insurance protects you from certain unexpected events that may occur during your trip. Unlike other types of insurance which are often optional, travel insurance with decent medical cover is now essential to enter the majority of countries around the world, including Anguilla, so you can travel with peace of mind and enjoy your vacation. So before thinking about traveling, you should choose travel insurance that has good coverage so that you're protected against any eventuality.
What should the Anguilla travel insurance requirements cover?
Travel insurance plans vary from provider to provider, but generally cover medical emergencies, medical evacuation, trip interruption, delays, and lost, damaged, or stolen luggage. It all depends on the plan you buy as select insurers offer add-on features like cover for rental car damage, pre-existing conditions, and trip cancellation. The Anguilla travel insurance requirements include coverage against Coronavirus, so make sure this is included in your plan.
Does travel insurance need to cover the whole family?
There are individual and family travel insurance plans available for all kinds of needs. Family travel insurance is a great value option if you are traveling with children and other family members. A policy that covers the whole family is often easier than buying individual policies for each member of the family. Speak to a friendly team member on the chat page at iVisa.com if you're not sure what coverage you need to stay within the Anguilla travel insurance requirements.
How can I prove that I have travel insurance?
As the Anguilla travel insurance requirements stipulate that each visitor has sufficient medical protection against Coronavirus, you should demonstrate that you've taken out a valid policy by showing border officers a copy of your insurance documents. Normally, insurance providers send them out by email, so keep your phone charged or print out a copy so that you have them to hand. Remember you need insurance to enter Anguilla.
I've never applied for travel insurance before- is that a problem?
If you've never traveled abroad with travel insurance, now is a great time to start. There are no limitations to travel insurance, just remember to be honest and transparent in your answers to the insurance questionnaires. If you enter false information about pre-existing conditions or personal information, your insurer could refuse to pay out, meaning that you're left to foot any medical bills yourself. So tell the truth and you can't go wrong. The iVisa.com homepage has lots of travel information for first-time travelers.
Do I need a COVID vaccine or vaccination certificate to enter Anguilla?
No, you don't. As of today, COVID vaccination passports or certificates are not a mandatory to enter Anguilla. Now if you are a Covid vaccine certificate holder, the quarantine period will be 7 days and you won't need proof of health insurance. Since information may change quickly, we advise you to follow up on the latest Anguilla travel updates and/or contact your local embassy.
Do I need to take a PCR COVID-19 Test before traveling to Anguilla?
COVID test prior to arrival: PCR within 72 hours or antigen within 48 hours before departure.
COVID test after the arrival: Travelers who were vaccinated more than 6 months prior without a booster dose and unvaccinated travelers will be tested on arrival.
Do I have to quarantine when I get to Anguilla?
Quarantine requirements: 5 days for unvaccinated travelers.
Quarantine exemptions: Fully vaccinated travelers.
Is it safe to use iVisa.com?
As well as providing expert advice about Anguilla travel insurance requirements, visa applications, and quarantine facts, iVisa.com is also a great place to complete the pre-registration Health Declaration that you'll need to visit Anguilla. Thousands of customers can't be wrong, so check out the iVisa.com customer testimonials to address any doubts you may have about the safety of the website and processes.
Where can I read more information?
If you still have some burning questions about Anguilla travel insurance requirements, the best place to go for professional answers and clearly displayed information is iVisa.com. The team is focused on supplying only the most up to date facts and figures so that you'll never arrive at a border without an essential document.