If you wish to travel to Anguilla, you're probably interested in learning how to make an Anguilla visa application online. The application process can be hard if you do it on your own. But don't worry! iVisa.com is here for you.
At iVisa.com, we provide travelers with a user-friendly visa processing procedure that can be done from any electronic device, whether in advance or during emergency travel.
How To Make An Anguilla Visa Application Online - Read more about the Anguilla e-Visa down below.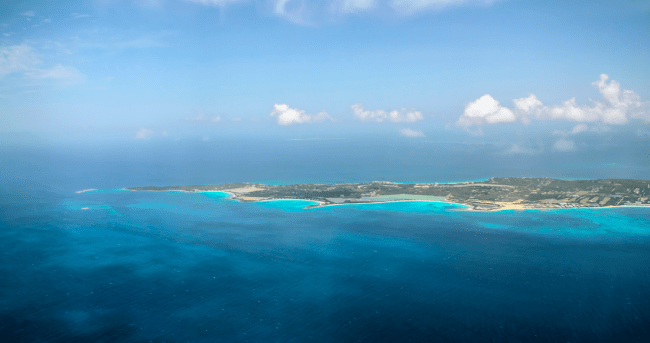 Frequently Asked Questions
What are the COVID-19 restrictions to enter Anguilla?
All tourists over 18 years of age must enter the country with a complete vaccination program. The vaccines accepted by the government of Anguilles are Pfizer, AstraZeneca, Moderna, Janssen, Sinopharm, Sinovac, Covaxin, and Novavax.
All travelers must have received all doses at least 21 days before their trip to be considered fully vaccinated.
A negative PCR test taken 72 hours or a negative antigen test taken 48 hours, prior to traveling, is required for entry into the country. On the other hand, unvaccinated travelers must undergo a new test upon arrival to ensure their health status.
Only unvaccinated travelers must spend 5 days of quarantine in a hotel or lodging accepted by the government of Anguilla.
How To Make An Anguilla Visa Application Online - We recommend checking our FAQ section due to the pandemic changes.
What is the Anguilla e-Visa, and how can I apply for it?
The Anguilla e-Visa is an electronic travel document that allows tourists from different countries to enter Anguilles for business or tourism purposes. This type of visa is a single entry visa and it is valid for 90 days from the date it is issued. However, you can only stay in the country for a maximum of 30 days.
How To Make An Anguilla Visa Application Online - To apply for an Anguilla e-Visa, you must follow 3 steps.
Step 1: Fill in our electronic questionnaires with all your personal data and then choose from the processing times we offer.
Step 2: Before making the payment, be sure to check that all the information entered has been completed correctly.
Step 3: Finally, scan all required documentation according to the process and wait for your visa to be delivered electronically.
How To Make An Anguilla Visa Application Online - Get your new Anguilla e-Visa now!
What documents do I need to apply for my Anguilla e-Visa?
Scanned passport photo of the applicant.
Passport information page, with a minimum validity of 6 months.
Credit/debit card for payment.
How To Make An Anguilla Visa Application Online - All scanned documents must be legible.
What is the cost to obtain the Anguilla e-Visa?
At *iVisa.com we offer 3 alternatives, for the single entry type, you to pick from:
Standard Processing:

12 days

-

USD 45.00

.
Rush Processing:

10 days

-

USD 65.00

.
Super Rush Processing:

8 days

-

USD 85.00

.
How To Make An Anguilla Visa Application Online - Check your travel dates before choosing your alternatives.
Can iVisa.com be trusted?
We are recognized for providing one of the best services in the market. This is thanks to our high-quality processes and our team of professionals. As a result, hundreds of customers rely on us every day and can travel to their destinations in a timely manner.
How To Make An Anguilla Visa Application Online - You can read about our reviews in our review section.
What happens if I need to talk to someone about the Anguilla e-Visa?
If you have any concerns about our services or other products, you can always contact our friendly customer service team. They are available 24/7 to answer your questions.
iVisa.com Recommends
If you are a sports and nature lover, this is the perfect place for you. There are many dive sites in Anguilla that you can discover on your trip.
Divers will be pleased to know that a double reef system crowns Anguilla with various corals. The island is also known for its shipwrecks, including intentionally sunken ships that become thriving artificial reefs.
Seven marine parks surround the island: Dog Island, Prickly Pear, Seal Island Reef System, Little Bay, Sandy Island, Shoal Bay Harbour Reef System, and Stoney Bay Marine Park. Here you can observe turtles, manta rays, and garden eels that inhabit many of the dive sites. At Scrub Island, you are likely to see sharks and barracudas regularly.
Another destination of interest is Stoney Bay Marine Park. This destination is home to El Buen Consejo, an 18th-century Spanish galleon that was wrecked off the southeastern shores of Anguilla in 1772. The site is an award-winning underwater park open to certified divers.
Don't hesitate to visit this destination accompanied by diving experts to enjoy the experience to the fullest. We recommend you to take the tour with underwater photography to take amazing underwater pictures as a souvenir.