Do you want to try out your new passport? You've never thought about traveling before and now you want to know all the places you always dreamed of visiting? Start packing now because international borders are already open, so now you can discover all the places that you wanted to experience and Anguilla is a dreamy place where you can use your passport.
Anguilla is a nation in the eastern Caribbean composed of the main island and several islets where you find wildlife conservation sites, prehistoric protected areas and where you can also enjoy outdoor activities such as hiking, snorkeling, and surfing or take some time off the high energy activities to visit the local museum to see treasures that the residents have preserved for years.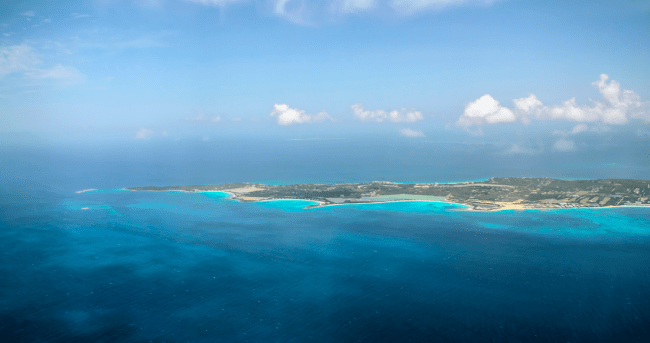 With the necessary precautions, you can do it. You will need a prior approval Health Declaration Form that you can request by completing the form online. As part of the approval process, you must provide evidence of a negative COVID-19 test taken 3 to 5 days before the planned date of your arrival. You will be subject to tests upon arrival and quarantined for 10-14 days in a government-run quarantine facility or government-approved self-quarantine facility.
You can contact iVisa.com for more details and help with the approval of your document.
You will find more information about Anguilla Covid-19 quarantine requirements in the following:
Frequently Asked Questions
What are the current Anguilla COVID-19 quarantine requirements?
According to the most recent Anguilla Covid-19 quarantine requirements , before setting off on your journey to this paradise destination, you must complete the pre-registration process. This is essentially an application that includes questions about the visitor's address and contact details, their proposed travel dates, and the obligatory presence of a negative PCR test to obtain approval of their Health Declaration. The test must be carried out 72 hours in advance of your departure. On arrival, you'll still have to go into quarantine however to prevent the spread of the virus.
Can I enter Anguilla with a Covid test dated more than 10 days before departure?
No, according to the Anguilla Covid-19 quarantine requirements, not only are you required to present a test before your flight to this impressive island nation, but you will also have to take the test again. A second test will be administered on the 10th day of your visit. Once a negative result is obtained after the second test, guests are free to explore the island.
For more information about the activities you can enjoy on the island and where you can stay, visit iVisa.com.
Do I need a COVID vaccine or vaccination certificate to enter Anguilla?
No, you don't. As of today, COVID vaccination passports or certificates are not a mandatory to enter Anguilla. Now if you are a Covid vaccine certificate holder, the quarantine period will be 7 days and you won't need proof of health insurance. Since information may change quickly, we advise you to follow up on the latest Anguilla travel updates and/or contact your local embassy.
Do I need to take a PCR COVID-19 Test before traveling to Anguilla?
COVID test prior to arrival: PCR within 72 hours or antigen within 48 hours before departure.
COVID test exemptions: Children under 5.
Do I have to quarantine when I get to Anguilla?
Quarantine requirements: 5 days for unvaccinated travelers.
Quarantine exemptions: Fully vaccinated travelers.
Do I have to pay to get a Health Declaration Form to enter Anguilla?
The pre-registration document is free to fill out on the government website. If you're concerned about completing it correctly and within the allocated timeframes, we recommend you apply with iVisa.com. For a small processing fee, which is clearly detailed, you're guaranteed to enjoy peace of mind.
iVisa.com offers the Health Declaration to visit Anguilla as well as visa applications around the world, where you can choose from three processing time options. The three processing options are:
Standard Processing Time (

5 days

): You can select this option and get approval at an affordable cost (

USD 430.49

).
Rush Processing Time (

3 days

): You can choose this option and get approval for your document earlier and at a higher cost (

USD 489.99

).
Super Rush Processing Time (

2 days

): You can go for this alternative and get approval on your document as soon as possible with the most expensive cost (

USD 531.99

).
Anguilla Covid 19 quarantine requirements specify that you complete pre-registration first.
How can I apply for a Health Declaration Form?
Applying for approval of the Health Declaration Form is very easy, you can go to the iVisa.com website. We provide an application procedure that only takes twenty minutes to complete. To start you must:
First, fill out an application form available on our website with the required data.
Second, review the provided data in the form before submission and pay the relevant processing fee.
Third, upload the required documents and submit the form.
Then you can visit the iVisa.com page and also consult the Anguilla Covid-19 quarantine requirements where you can find all the information you need to travel to these spectacular islands and trial your new passport.
Is iVisa.com a safe option?
iVisa.com is a totally secure option to obtain your Health Declaration Form. For many years we have been advising and providing our top quality and totally secure services to clients around the world and you can check out their reviews on our website.
How can I resolve my queries regarding Anguilla Covid 19 quarantine requirements?
To resolve all your concerns about Anguilla Covid 19 quarantine requirements, the Health Declaration form, and visas or applications to enter Anguilla, you can contact our customer service representatives. You can also visit our website for more information.