Antigua and Barbuda is a wonderland for all travel enthusiasts. It is a gorgeous Caribbean destination that attracts visitors from across the world at all times of the year. You can visit the region for its exquisite views, culture, and people with your friends and family.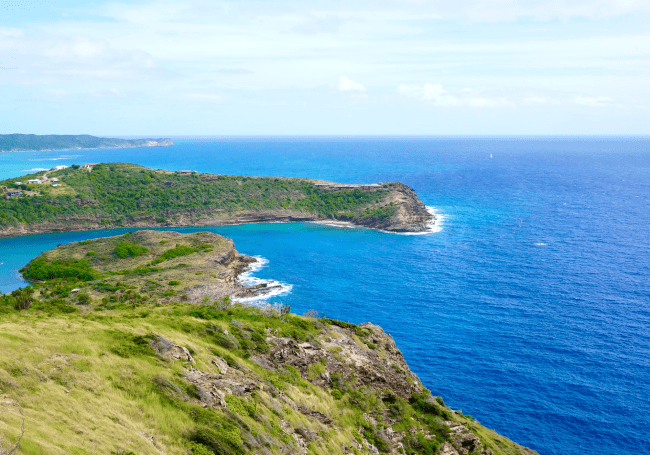 Antigua and Barbuda Visa for citizens of Angolais a unique tourist visa available for all visitors from Angola. Antigua and Barbuda will be a great place to visit for travelers and history lovers alike. When there, you can explore the many historical and natural wonders of the region. The electronic tourist visa will make the trip a lot easier than before.
Frequently Asked Questions
This is a list of some of the frequently asked questions and their answers regarding the Antigua and Barbuda Visa for citizens of Angola. You can begin your visa application process immediately.
What is the Antigua and Barbuda e-Visa?
Antigua and Barbuda have now made it possible to avail the new electronic travel authorization for tourists visiting the country. Antigua and Barbuda Visa for Angola citizens is available online as well.
Visit iVisa.com and apply now to get your very own Antigua and Barbuda Visa for the citizens of Angola.
I have a passport from Angola, do I need a Visa to visit Antigua and Barbuda?
Yes, if you are a citizen of Angola, you will need a visa to enter Antigua and Barbuda. You can apply for the Antigua and Barbuda eVisa online. The process is very easy and can be completed from the comfort of your home.
I have to travel urgently! Can iVisa.com help me get the Visa quickly?
Yes, we can help you get your Antigua and Barbuda Visa for citizens of Angola without any further delay. iVisa.com has three exclusive options for all our travelers to ensure that any immediate requests can get processed upon short notice:
Standard processing: This is the most inexpensive option (

USD 151.99

) for those who can wait for some time before departing for Antigua and Barbuda (

14 Business Days

).
Rush processing: You can select this option for your Visa application if you have a high budget (

USD 191.99

), and this will ensure your Visa is ready well in time before your trip (

11 Business Days

).
Super rush processing: This is the most suitable option for you if you need to leave for your trip urgently (

8 Business Days

). You will receive your Visa fastest through this option (

USD 248.99

).
How long can visitors stay in Antigua and Barbuda with a Antigua and Barbuda eVisa?
There are various types of Antigua and Barbuda visas that you can apply for. There are single-entry and double-entry visas that can be valid for up to a year.
What are the documents I will need to get my Antigua and Barbuda Visa?
It is easy and convenient to get your tourist Antigua and Barbuda Visa for citizens of Angola because citizens of Angola are eligible for electronic visas.
Once you have filled the online application form, you will need the following documents to get your visa:
Passport: You must possess a valid passport issued by the government of Angola that does not expire within the first 6 months post your arrival in Antigua and Barbuda.
Passport copy: You will need a scanned copy of the information page of your passport.
A flight itinerary for all your travels to and from Antigua and Barbuda.
A valid email address should be active and accessible because this will be your point of communication with the Angola government.
To know more about the Antigua and Barbuda Visa for citizens of Angola, keep reading our recommendations.
Why should I trust iVisa.com?
iVisa.com has a team of experts that have been working hard to make the Antigua and Barbuda Visa for citizens of Angola available to people all across the world.
You can ask all your questions to our 24/7 customer support team as well.
I have a few more questions, whom should I ask?
Do not worry if you have a few more unanswered queries about your travel plans. Our customer service agents at iVisa.com will take care of all your needs, all you have to do is write to us via email [email protected].
iVisa Recommends
You can begin exploring Antigua and Barbuda by taking a walk down memory lane at Nelson's Dockyard. When here, you must visit the old Boat House and the Sail Loft that are found here. You can take a relaxing swim in the waters at Stingray City, what's more, you will have stingrays for the company as well!
The Admiral's House Museum is a sight to behold, located on the English Habor. You can know more about the region's vivid history here. Similarly, Falmouth Habor, located in close proximity is a natural harbor. You can enjoy a sweet sunset by the seashore on your visit to this part of the country.
The Shirley Heights Lookout will offer you some of the best views of the Caribbean you will ever see. From here, you can see the gorgeous Montserrat Mountain located in Guadeloupe. Betty's Hope is also one of the most iconic plantations found in the region, you can still see the original windmills and tools that were used here. You can end your exciting trip with a relaxing yacht ride in the Caribbean. You can explore the Oyster Regatta and the Classic Yacht Regatta for your ride.
iVisa.com wishes you a safe and joyous trip to Antigua and Barbuda!