It is essential to ensure that you have all the necessary resources before leaving for Antigua and Barbuda. The country is an exquisite Caribbean destination, home to gorgeous beaches and turquoise waters that will relax you.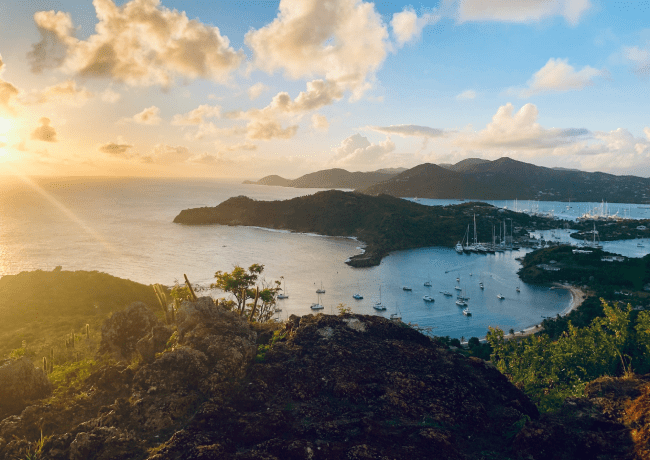 With the new Antigua and Barbuda visa for China citizens, everyone can visit Antigua and Barbuda, all you have to do is fill the online application form via iVisa.com.
China citizens can also apply for the embassy visa or the visa on arrival; however, this special electronic travel authorization will save you the hassle of visiting the embassy and long airport queues.
You can now apply for the Antigua and Barbuda visa for China citizens.
Frequently Asked Questions
Here is a list of frequently asked queries curated by our team. Kindly read these before you apply for your Antigua and Barbuda visa for China citizens.
What documents do we need to apply for the Antigua and Barbuda visa for China citizens?
iVisa.com has updated a list of documents, so you can tick the boxes before you begin applying. Here are the resources you need to prepare in advance:
Valid passport: You must have a passport issued by the government of China. You will also need a scanned copy of the information page of your passport.
Email ID: All your transactions regarding the visa application will happen online. Kindly share a valid email address on your application form to have effective communication channels.
Payment: You will need either a debit card or credit card to make the payment for your application.
These items should help you begin your Antigua and Barbuda visa for China citizens application. However, as China citizens, you will also need the following documents to enter and stay in Antigua and Barbuda:
Two photos: Your photos cannot be older than 6 months. Make sure you have multiple copies of them.
Health documents: Kindly go through the health requirements for Antigua and Barbuda visa for China citizens.
What is the processing time and cost of the Antigua and Barbuda visa for China citizens?
You may have a tight schedule, or you might be hoping to save some money, iVisa.com has these three options that consider these alterations.
As all rules go, you will have to pay slightly more for a quicker visa:
Standard processing: This process will take a few days; however, you will be sure to receive the visa well in time before your departure.
Rush processing: At a reasonable price, you will get the approved Antigua and Barbuda eVisa in just a few days. The best option for anxious travelers!
Super Rush processing: This is the best option for those of you who need to travel to Antigua and Barbuda on an urgent basis. You will receive the approved visa in a few business days.
How long will my Antigua and Barbuda visa for China citizens be valid for?
The online application form created by iVisa.com is straightforward. You will be able to apply for the visa online from home.
The Antigua and Barbuda visa for China citizens is valid for a period of 180 days. Upon entering the country, you can stay there for a period of 90 days.
I have a few more questions, whom should I ask?
You may have a few more personal questions regarding your trip to Antigua and Barbuda. Our team of experts at iVisa.com will take care from here. All you have to do is write to us via email.
Our customer service agents will respond to you with accurate information.
Why should I trust iVisa.com?
iVisa.com has been the one-stop destination for all travelers. iVisa.com is a reliable place to begin all your travel documentation as our team will make sure your Antigua and Barbuda visa for China citizens application is approved without any delay.
iVisa.com Recommends
You can begin your adventure in Antigua and Barbuda from Nelson's Dockyard National Park where you can explore the fauna and flora of the region. You can then head to Devil's Bridge National Park and enjoy exquisite Caribbean sights. The Saint John's Anglican Church is a sight to behold, build from white freestone. The Admiral's House Museum is resplendent with the country's past and is filled with memorabilia that you will cherish forever.
After you are done visiting these architectural marvels, you can explore the beaches of Antigua and Barbuda, maybe take a dive into the waters at Stingray City! The Museum of Antigua and Barbuda is a great place to visit if you wish to know more about the region's past. You can explore more of Antigua's beaches like the Dickenson Bay found near Cedar Grove.
The Falmouth Habour is found near the English Habour and is home to several exotic yachts that you can take a ride around in. The Dow's Hill Interpretation Center is one of a kind and also happens to be a world heritage site. This is a great place to learn more about the rich history of the region.
iVisa.com wishes you a pleasant stay in Antigua and Barbuda.