Antigua & Barbuda is a country privileged by its location. Blessed by natural beauty, between beaches, reefs full of life, and rainforests, this country is known as the jewel of the Caribbean. The population of the country is about 97 thousand people, whose official language is English.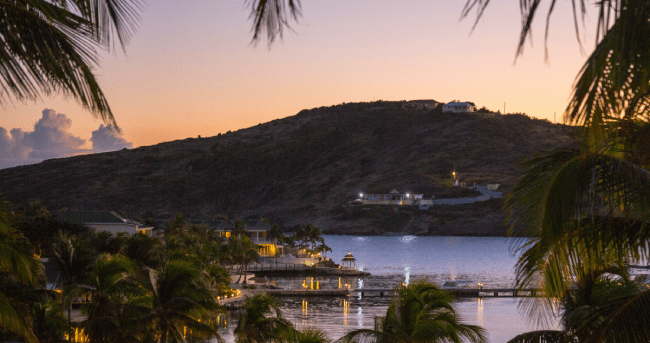 World-class resorts, exuberant natural beauty, and the charisma of the Caribbean people are what awaits you on your adventure in Antigua & Barbuda.
So if you want to travel to Antigua & Barbuda as a citizen of Taiwan, you need to apply for the Antigua & Barbuda e-Visas for citizens of Taiwan.
That's why at iVisa.com we can help you complete, process, and receive your Antigua & Barbuda e-Visas for citizens of Taiwan.
Now you will get full information about how to continue. Please follow the instructions. iVisa.com is strongly committed to providing you with the best service and support that you need during this process.
Frequently asked questions
So how does the process work to get the Antigua & Barbuda e-Visas for citizens of Taiwan?
First. Fill out all your details in the iVisa.com application form, then choose a processing time that is suitable for your travel needs.
Second. Make sure all the details you entered are correct, after verifying this you can pay the fees online using a debit or credit card.
Third. The last step is to scan and upload your passport and other documents. After that, click on the "submit" button.
Which documents are required to apply?
To apply for the Antigua & Barbuda e-Visa you will need the following documents:
A passport that has at least 6 months of validation.
Your email address for you to obtain your Visa.
Your professional photo. iVisa.com professional service can help you get one.
Valid payment options like Debit/Credit card to pay fees.
What are the processing times and prices?
Standard Processing Option - Your document will arrive at a regular time if you choose the cheapest alternative.
Rush Processing Option - For a higher fee, your travel document will arrive in less time.
Super Rush Processing Option - Expect the application process to go as fast as possible.
Is it secure to use iVisa.com to arrange my Antigua & Barbuda e-Visa?
Yes, it is secure to use iVisa.com as your service provider. You can trust your data is safe with us and feel assured. You can check our reviews and get to know the quality of work we do for our customers.
I have more questions, where can I find more information?
You can always contact our customer service team for any further questions or doubts. We are available 24/7 to answer any additional questions, guidance, or queries.
We appreciate the value of choosing iVisa.com and that is why we want to make you feel like you are in good hands.
iVisa.com Recommends
Antigua & Barbuda is one of the most beautiful places in the Caribbean. Tropical beaches, resorts, and luxury yachts make this place an experience of a lifetime. If you travel to Antigua & Barbuda you will have no excuse not to enjoy the beaches because... There are as many beaches as there are days in the year, the country has 365 beaches!
One of the best places to explore marine life, snorkel, or scuba dive is the Cades Reef. This reef is home to thousands of different marine species. It also has the privilege of having pristine waters which makes this place a paradise for scuba diving lovers. If you want to go for a walk and enjoy the views of the Caribbean, the ideal place is Fort James. A place that will allow you to see the landscape of the splendid Caribbean beaches with the best perspective. It also overlooks the port of St John and the remains of the fortresses built by the British in ancient times.
Nelson's Dockyard National Park is one of the best places to learn about the history of this country. Declared by UNESCO as a World Heritage Site, this place offers historical sites to explore plus the English Harbour, where you can take a trip on yachts with the highest luxury and comfort while enjoying the natural beauty in all its glory.