Some people think that the visa process for Antigua and Barbuda is difficult. However, it's actually very simple. The best part? It can be done entirely online!
The Antigua & Barbuda: The e-Visa for Citizens of Sri Lanka is valid for 180 days after issued to stay. To apply, it is really easy, fill out the application form on iVisa.com.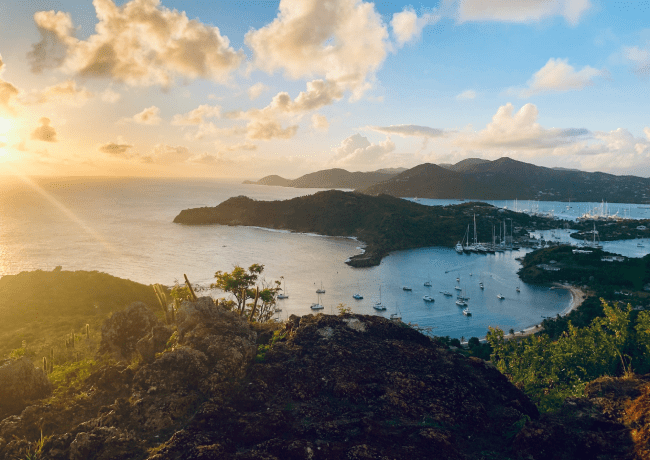 An e-Visa is a visa that's granted electronically and does not require an applicant to visit a consulate. The process for applying for this type of visa is also simpler, with the Antigua & Barbuda government requiring applicants to simply fill out their application form online.
Read below for more information on Antigua & Barbuda: The e-Visa for Citizens of Sri Lanka, with iVisa.com.
Frequently Asked Questions
What is the duration of my e-Visa to Antigua & Barbuda?
Antigua and Barbuda is a country that only allows people to enter the country once with an e-Visa. The e-Visa of Antigua and Barbuda has a validity period of 180 days after issued.
How much does an Antigua & Barbuda e-Visa cost?
The total cost of your Antigua & Barbuda e-Visa with processing will be:
USD 151.99

for Standard processing.

USD 191.99

total for the e-Visa and Rush processing.

USD 248.99

if you choose Super Rush processing.
How long am I permitted to remain in Antigua & Barbuda with my e-Visa?
Per Entry, the longest permitted stay is 90 days Per Entry. Keep reading for more on how to apply with iVisa.com.
What paperwork do I need before submitting an application for an Antigua & Barbuda e-Visa?
For the Antigua & Barbuda: The e-Visa for Citizens of Sri Lanka you should have:
Ensure you have a recent color passport photo when applying.
Your government-issued passport must be valid for up to 6 months after your date of arrival in Benin.
A letter from your employer or educational institution stating that you are authorized to work and study in the UAE. A copy of this should be given to the airport.
At least one of these documents will be necessary: a national ID card or birth certificate.
Make sure you have a written statement from a friend or family member who will accommodate you or the hotel where you intend to stay.
You must provide evidence that you can financially sustain yourself while living in A&B.
You will be asked for documentation of your departure flight at the airport.
How long does an e-Visa for Antigua and Barbuda take to process?
Your visa processing time will be determined by the visa you choose and the speed at which you are processed. We currently offer three distinct processing speeds.
Standard Processing takes

14 Business Days

to review and approve your e-Visa application.
Rush Processing will take

11 Business Days

for approval of your application.
Super Rush. For the fastest processing speed, choose this option. You will have your visa within

8 Business Days

.
For theAntigua & Barbuda: The e-Visa for Citizens of Sri Lanka keep reading and start planning with us now.
At iVisa.com, we want you to have a fantastic time at A&B!
Can I trust iVisa.com?
We're a recognized authority on the subject of Antigua and Barbuda visas. iVisa.com has helped thousands of Sri Lankans get their Antigua & Barbuda e-Visa.
We are committed to our customers, offering the best visa processing and customer service. Verify this info by checking our reviews.
I have other questions; how can I contact you?
We will be glad to help you with the Antigua & Barbuda: The e-Visa for Citizens of Sri Lanka if you contact our customer service team. We are available for you 24 hours a day, giving you all the answers that you need.
iVisa.com Recommends
One of the most popular tourist attractions in Antigua and Barbuda is the Nelson's Dockyard. This dockyard was used for maritime activities in the late 19th century. Union Street is also a great place to visit when in Antigua. The residents are friendly, and it's a safe environment to explore. There are also plenty of shops with local art, crafts, and clothing for sale.