Visa Policy for Antigua & Deps
The visa policy for Antigua and Deps, better known as Antigua and Barbuda, is the list of rules and statutes that define which foreign travelers require a visa or travel permit to enter the Caribbean country and what type of entry permit is needed depending on their nationality.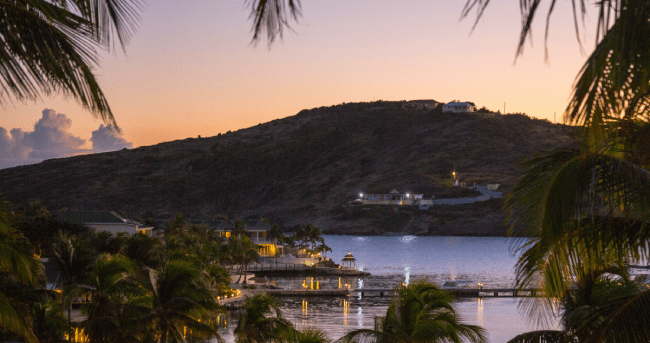 It's important to mention that several factors influence whether or not a foreign national needs an Antigua and Barbuda visa. These include his or her nationality, the purpose of the travel, and also the intended length of stay.
Antigua & Deps visa policy states some types of visas, which may be obtained in different ways depending on the candidate. This country offers electronic travel visas for over 90 countries, allowing travelers from this country to stay in Antigua & Deps for a short-term stay as long as the visit is for tourism or business.
The rest of the countries that are not part of the electronic visa program, must obtain a tourist visa for Antigua and Barbuda from an overseas diplomatic mission (embassy or consulate). These embassies are generally the only places where travelers of any nationality can get a long-term visa for one that includes other purposes, like residence, study, or work.
There's also a list of countries that do not need a visa or travel permit to enter Antigua and Barbuda, only a valid passport.
Keep reading the information below to learn more about the Antigua & Deps Visa Policy, as well as what type of visa is necessary depending on the nationality
Tourist Visa Policy for Antigua & Deps
According to the information of the Antigua & Deps Visa Policy, foreign travelers from over 130 different countries must apply for a visa to enter the island country for tourism purposes.
Antigua and Barbuda's regulations about tourist visas outline 2 ways in which foreign travelers can get a permit to visit the country for tourism.
Numerous citizens can apply for the Antigua & Barbuda eVisa. This process is very easy and fast, and it simply involves completing an online form and providing digital copies (scans) of the necessary backing documents. This document is valid for 6 months and it allows a 90-day maximum stay allowed per entry. Also, it only offers a single entry for each traveler.
Not all nationalities are eligible for the Antigua & Barbuda eVisa, and in that case, it is necessary to fill out and submit an application in person.
Additionally, over 100 countries can visit Antigua and Barbuda for tourism without a visa. These countries are:
Albania
Andorra
Argentina
Armenia
Australia
Austria
Azerbaijan
Bahamas
Barbados
Belarus
Belgium
Belize
Botswana
Brazil
Brunei Darussalam
Bulgaria
Canada
Chile
China
Colombia
Croatia
Cuba
the Czech Republic
Denmark
Dominica
Estonia
Fiji
Finland
France
Georgia
Germany
Greece
Grenada
Guyana
Hong Kong
Hungary
Iceland
Ireland
Italy
Jamaica
Japan
Kazakhstan
Kenya
Kiribati
Kyrgyzstan
Latvia
Lesotho
Liechtenstein
Lithuania
Luxembourg
Macau
Macedonia
Madagascar
Malawi
Malaysia
Maldives
Malta
the Marshall Islands
Mauritius
Mexico
Moldova
Monaco
Namibia
Nauru
Netherlands
New Zealand
Norway
Panama
Papua New Guinea
Peru
Poland
Portugal
the Republic of Cyprus
Romania
Russian Federation
Saint Kitts and Nevis
Saint Lucia
Saint Vincent and the Grenadines
Samoa
San Marino
Seychelles
Singapore
Slovakia
Slovenia
the Solomon Islands
South Africa
South Korea
Spain
Suriname
Swaziland
Sweden
Switzerland
Taiwan
Tajikistan
Tanzania
Trinidad and Tobago
Turkey
Turkmenistan
Tuvalu
Uganda
Ukraine
The United Arab Emirates
The United Kingdom
The United States
Uzbekistan
Vanuatu
Vatican City
Venezuela
Zambia
Antigua and Barbuda eVisa
The Antigua and Barbuda Electronic Visa or Antigua and Barbuda eVisa is part of the Antigua & Deps Visa Policy. It is a digital travel permit that offers entry to the holder.
90 different countries are currently eligible to obtain an EEV for Antigua and Barbuda. This document allows travelers to visit the island without having to obtain a paper visa or visit a local embassy.
It also offers the holder a single entry during its 180-day period of validity. However, once the traveler arrives in the country, the document is valid only for 90 days. Foreign travelers who plan to stay longer than this will require a long-stay embassy visa, meaning that they will have to visit an embassy or consulate to obtain it.
The Antigua and Barbuda eVisa can be obtained by filling in a quick online form. At iVisa.com we can help any eligible traveler obtain this document thanks to our simple and user-friendly platform.
Applying for this eVisa is the most convenient method of obtaining permission to visit the island country because it doesn't require visiting the embassy.
Any traveler can confirm if this eVisa is available for its nationality by using our visa checker.
Embassy or Consular Visa Required for Antigua and Barbuda
Some travelers that wish to enter Antigua and Barbuda will have to apply for an embassy or consular visa. To obtain this document, they will have to visit a diplomatic mission that belongs to the island and submit a visa application in person.
Nearly 50 countries and territories must get the Antigua and Barbuda tourist visa from an embassy or consulate to enter the island country. Following the information about the Antigua & Deps Visa Policy, many travelers must also apply for a relevant visa at a consulate if they plan to stay on the island for work, study, or business.
If that is the case, the traveler must apply for an Antigua and Barbuda residence permit, work visa, student visa, or business visa.
Other Visa Information for Antigua & Deps
Travelers from over 100 countries may visit Antigua and Barbuda without a visa. These travelers must have the following documents to enter the country without issues: a valid passport with a 6-month issue date from the departure date, an onward ticket, and valid proof of sufficient funds to support themselves while staying there.
As for the application for the electronic visa, it is necessary to count with a valid passport, an email address, and a valid payment method.
According to the Antigua & Deps Visa Policy, some travelers also need a Traveler Accommodation Form while there is any health emergency (for example, the coronavirus pandemic).