After the particular world crisis of Coronavirus and having to stay at home on lockdown for many months, citizens need a breather. The pandemic hasn't eliminated disease although the effects have reduced, and it allows countries like Antigua and Barbuda to reopen their doors.
The tropical paradise of Antigua and Barbuda is filled with pink and salmon-colored sands that separate you from their crystal clear waters. Unlike other tropical islands, these islands have less humidity, so the sensational heat temperatures don't feel stuck to your skin. Antigua alone has more than 300 beaches that you embark on discovering and appreciating its uniqueness.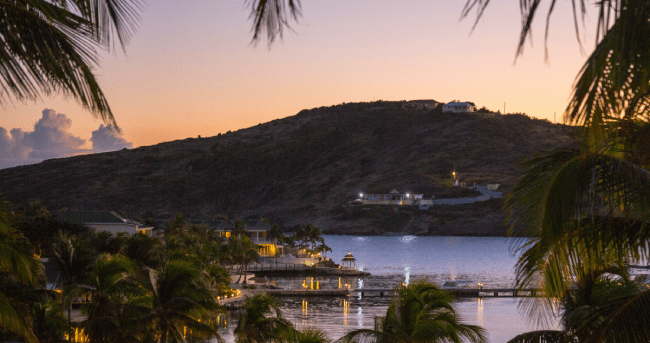 Even if you decide Antigua and Barbuda is not your destination because you don't look for beaches, you can go for the historic preservation of this tropical paradise or focus on their fresh seafood cuisine.
But due to COVID-19, some regulations have to be implemented so that the country stays safe from another virus outbreak. For this, there is a simple way on how citizens of Switzerland can enter Antigua and Barbuda during Coronavirus, and that is with a traveler accommodation form and a certificate with their COVID-19 RT-PCR negative test results.
Read in this article how citizens of Switzerland can enter Antigua and Barbuda during Coronavirus, and how iVisa.com can make the Health Declaration process faster.
Frequently Asked Questions
What is the use of the Traveler Accommodation document?
With the current situation around the world, reopening borders imply establishing limitations and regulations for incoming travelers to follow once you are in Antigua and Barbuda. In the case of these islands, the government came up with the traveler accommodation document in which the traveler must give a brief mention of their health condition and ensure that they have booked an authorized accommodation for their trip.
It's one of the current mandatory documents to enter Antigua and Barbuda, or else the traveler must pay a fine.
Do I need a COVID vaccine or vaccination certificate to enter Antigua and Barbuda?
No, you don't need a COVID vaccine or vaccination certificate to enter Antigua and Barbuda. Since information may change quickly, we advise you to follow up on the latest Antigua and Barbuda travel updates and/or contact your local embassy.
Do I need a COVID-19 test to travel to Antigua and Barbuda?
COVID test prior to arrival: Pre-departure test is no longer required.
Do I need to quarantine on arrival?
Quarantine requirements: There are no quarantine requirements.
When should I request the Antigua and Barbuda Health Declaration form?
When travelers plan on traveling to Antigua and Barbuda they will need to have a Health Declaration form and their COVID-19 RT-PCR negative test results. There is no exact date to when you should apply for the traveling form, but you must consider that the COVID-19 test, which is another requirement for your trip, must be taken between 48 hours to 6 days before your journey.
What information do I need to apply for the Health Declaration?
Applying for any online documentation can be complicated and time consuming, but using the iVisa.com platform allows the traveler to go for a faster method. The only documents you'll need to apply for the Antigua and Barbuda Health Declaration form are the following:
Your passport: the original document is needed to provide your basic information, and a digital copy will be requested on your application process.
A valid email address: it's needed to ensure that you can be contacted throughout the process and it's the way for you to receive the final results.
Form of payment: it's requested for you to make an online payment. You can choose between a credit card, debit card, or PayPal account.
Does every citizen of Switzerland need to take a COVID-19 test at the airport?
Travelers arriving at Antigua and Barbuda must carry their traveler accommodation file and their certificate with negative COVID-19 RT-PCR test results before departing. Once they reach the airport, they'll have to present them as part of the local health screening and will be asked to take temperature as well as questions regarding their previous travels and any possibility of contact with COVID-19.
Based on the information provided, the health authorities will determine if you need to take a COVID-19 RT PCR test at the airport. If so, you will then need to follow their quarantine regulations and stay at the accommodation at least for 48-96 hours until you get the test results.
How can citizens of Switzerland enter Antigua and Barbuda during Coronavirus?
Due to the Coronavirus pandemic and the Ministry of Health, Wellness and Environment's new traveling regulations, incoming visitors must follow these requirements before entering the country. Thankfully these new processes are not complicated; the traveler must only provide a traveler accommodation form before departing and carry a COVID-19 RT-PCR certificate with their negative results. This last document will be usually requested on arrival.
Can I get a faster process for my traveler accommodation document?
There is currently no explicit mention of how long the traveler accommodation document takes to be processed and delivered to the applicant. And yet, iVisa.com offers a solution to getting your documents processed faster.
These are the three options at the moment:
Standard processing alternative: will work as the best solution to a processing alternative (

24 hours

) for an affordable price (

USD $26.49

).
Rush processing alternative: a higher cost of service (

USD $46.49

) but you will get your documents delivered faster (

8 hours

).
Super rush processing alternative: this option is the fastest processing speed (

4 hours

) to obtain your final documents but it implies a higher price (

USD $74.99

).
Is the Antigua and Barbuda health declaration process easy for citizens of Switzerland?
There is no doubt that unlike other online application processes, the iVisa.com system is the best for all travelers. You can quickly get your traveler accommodation form by following these three steps:
Begin by completing your online application and picking the best processing speed that fits your needs.
Then, revise that the details provided are correct and make the online fee payment.
Finally, upload any requested document on the application and click on submit.
How reliable can the iVisa.com website be with my data?
For all online applications, the iVisa.com website is highly secure with its security system, protecting the users' data throughout the application process. The website and database are protected to the extent that the information is not compromised by any cyber threat.
Find reviews from our previous clients here.
Can I find more details on the Antigua and Barbuda Health Declaration process?
If you require more information regarding how citizens of Switzerland can enter Antigua and Barbuda during Coronavirus, you can visit iVisa.com for an entire compilation of details. In the case that you already know your questions and want a faster answer to them, you can send us an email with your inquiry or call +1 (786) 460-2707 so iVisa.com's support team can help you.