The Argentina Affidavit is a new travel form that all nationals and foreign nationals must complete to enter and exit Argentina. Completing the Affidavit will help prevent the spread of the Coronavirus pandemic. However, be aware that this form does not replace a visa.
Argentina Affidavit error - When you apply for the Argentina Affidavit on your own, errors can be made either because you lack information or a human mistake. However, these errors can result in your application being rejected and delay your arrival. That is why we recommend checking our Argentina Affidavit information before applying and learning the process.
Applying for an Argentina Affidavit can be a long and complicated process, which is precisely why iVisa.com has created an easy method to help you make things easier. We offer an online application system to obtain travel documents quickly and easily.
Argentina Affidavit error - Learn more about the travel document by reading our FAQs.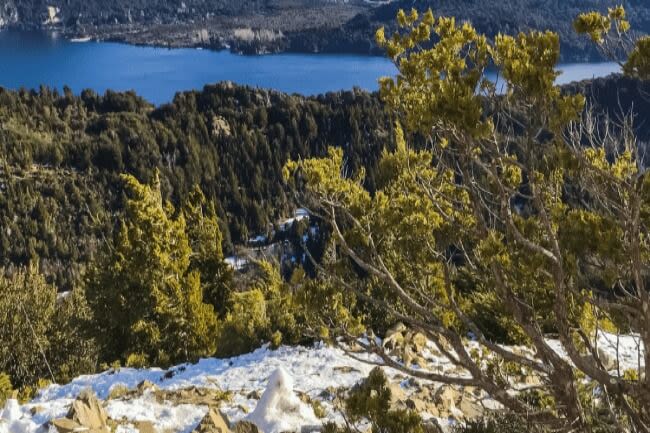 Argentina Affidavit form Common Errors and FAQs
Using the same Argentina Affidavit for entering and leaving the country
This is a common mistake for travelers because few countries ask for this document at entry and going. However, the Argentina Affidavit can only be used a single time. This means that every time you need to leave or enter the country, you will need to fill in a new one.
Argentina Affidavit error - After using your Argentina Affidavit, toss it so nobody else can use it.
Applying too much in advance for the Argentina Affidavit
To travel, travelers must fill out a declaration form no more than 48 hours in advance. The form should be presented to the airline during check-in. If you submit an Argentina Affidavit processed more than 48 hours ago, this will be rejected, and there is a possibility you will not be allowed to enter the country.
Argentina Affidavit error - The 48 hours must be before arriving at the Argentinean border.
Trying to apply for the Argentina Affidavit at the airport
Many travelers who are not very technology-friendly often make the mistake of trying to process this travel document at the airport. Unfortunately, the Argentina Affidavit must be completed electronically.
Argentina Affidavit error - If you need help with your travel document, it is better to ask for help from experts.
Entering wrong personal information in the Argentina Affidavit
Your travel document may be rejected when you make a mistake in your Argentina Affidavit application. So, if you submit the wrong information, this document will not be approved, and you will need to wait for it to be denied before applying again, wasting your time and money.
Argentina Affidavit error… This error could make you delay your trip for lack of time.
If you use iVisa.com to apply for your Argentina Affidavit, we will verify your information before processing it. Also, we will ask you to correct it if necessary, saving you time and effort. Our service is fast and discreet.
Our customer support team will assist you with any concerns you might have before, during, and after your application process. The best part of working with us is that you will never be alone. We are available 24/7.
Argentina Affidavit error - With iVisa.com, you can be assured that you will be able to travel on time.
What is the process of applying for the Argentina Affidavit with iVisa.com?
The application process is simple. To apply, you need to upload the following information.
Copy of the Passport with at least 6 months validity.
Negative PCR COVID-19 test result.
Email address.
Payment method. Credit or debit card.
Argentina Affidavit error - All the documents mentioned above are mandatory to process your travel document on time.
iVisa.com Recommends
When you plan your trip to Argentina, your flight will likely arrive directly in Buenos Aires, also known as the Paris of the South. It is one of the best tourist destinations in Argentina to enjoy sightseeing in the areas of Palermo, San Telmo, Caminito, and Puerto Madero.
Buenos Aires is a unique city with a rich cultural identity that includes 734 bookstores per 100,000 inhabitants. The most famous is El Ateneo Grand Splendid. You can also see 300 theaters, including the Teatro Colón, one of the most important in the world.
You can experience European influences of Buenos Aires in the gastronomic poles of San Telmo, Puerto Madero, Recoleta, Palermo and Las Cañitas. You can't miss the delicious mate, alfajores and asados, and its famous crunchy empanadas.
If you are a soccer lover, do not hesitate to visit the Boca Juniors stadium. There you can take tours, unique visits. Also, near the stadium, you can find several stores to buy souvenirs.
Another benefit of the capital is that you can make excursions to exciting destinations such as the Tigre delta or take a ferry and visit Montevideo in Uruguay.