Argentina is one of the greatest countries in South America. From big glaciers and valleys to world-class modern cities, Argentina hosts a unique beauty, plus the charisma of its people make this country a wonderful destination.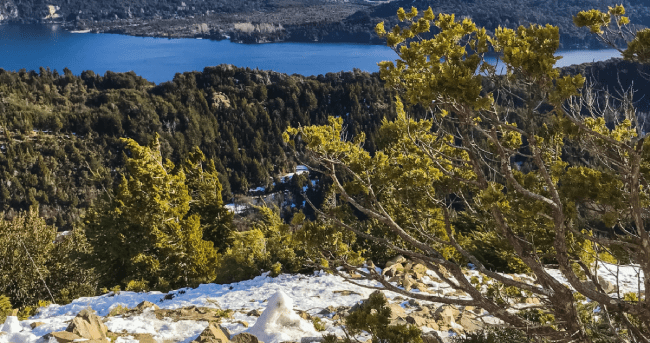 Argentina is world-famous for being the mecca of the most talented soccer players in the world, personalities such as Alfredo Di Stéfano, Maradona, and Lionel Messi make this country a pure pride in soccer.
Argentina has a population of more than 44 million people, whose official language is Spanish. if you want to travel to Argentina as a citizen of Indonesia, you need to apply for the Argentina Tourist Visa for Citizens of Indonesia.
Here at iVisa.com we service and advise you through the process of applying for the Argentina Tourist Visa for Citizens of Indonesia.
Now you will get complete information about how to continue. Please follow the instructions. iVisa.com is strongly committed to providing you with the best service and support that you need during this process.
Frequently asked questions
How should I start the process of getting the Argentina Tourist Visa for Citizens of Indonesia?
First, fill out all your information in the iVisa.com application form, then select a processing time that is suitable for your travel needs.
Second. Make sure all the details you listed are correct, after verifying this you can pay the fees online using a debit or credit card.
Third. The last step is to scan and upload your passport and other documents. After that, click on the "submit" button.
Due to time limitations, do you need to get your visa sooner?
Being that the case, you may want to apply in advance. This option will help you to get a travel document on time without any errors. We just need your travel dates and we will make sure to get your document ready by the time you need it.
Get started on your application now.
Which documents do I need to apply for?
To apply for the Argentina Tourist Visa you will need the following documents:
A passport that has at least 6 months of validity.
Your email address for you to obtain your Visa.
Your professional photo iVisa.com professional service can help you to get one.
Valid payment options like Debit/Credit card to pay fees.
What are the processing times and prices?
Standard processing time:

16 days

-

USD $262.99

.
Rush processing time:

13 days

-

USD $314.99

.
Super rush processing time:

10 days

-

USD $372.99

.
Is it safe to use iVisa.com to get my Argentina Tourist Visa?
Yes, it is secure to use iVisa.com as your service provider. You can trust your data is safe with us and feel assured. You can check our reviews and get to know the quality of work we do for our customers.
In case of having more questions, where can I find more information?
You can always contact our customer service team for any further questions or doubts. We are available 24/7 to answer any additional questions, guidance, or queries.
We appreciate the value of choosing iVisa.com and that is why we want to make you feel like you are in good hands.
iVisa.com Recommends
Argentina is one of the largest countries in South America that has a privileged geographical location. There are areas in the country where you can live in a tropical South American style, and on the other hand, places like Patagonia, located in the extreme south of the continent 6,087 km from Antarctica.
If you are a soccer lover, Argentina is the perfect place for you, as it is home to world superstars such as Maradona and now Lionel Messi. In addition to this, Argentina is one of the countries where soccer is lived with more passion. Many Argentinians would dare to affirm that soccer is their religion.
Nature in Argentina is exhibited in its maximum splendor. There are many places you can visit and feel amazed in the middle of nature. One of them is the Iguazu Falls, an imposing waterfall located between the Brazilian jungle and the state of Misiones, in Argentina. It is a natural majesty considered a world heritage site since 1984, a special place to feel alive in all its potential.
The capital of Argentina, Buenos Aires, is also one of the main destinations. More than 300 theaters and libraries make this place a cultural birthplace that mixes the European legacy and the South American traditions. Undoubtedly, one of the best cities in South America to enjoy culture and gastronomy.