The outing to Argentina becomes fun and remarkable when you are therapeutically fit. You can look for immunization-related principles on the iVisa.com site. A thought like, 'Do I need a vaccine to travel to Argentina' may enter your contemplations. To keep yourself shielded from infective conditions, you should get yourself immunized.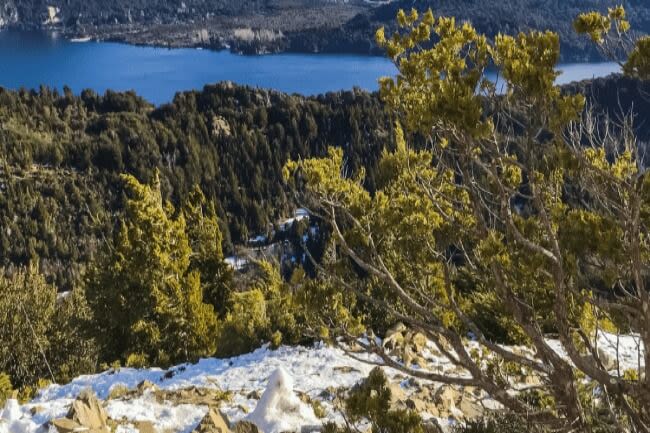 How to apply for a travel document with iVisa.com
Go to our application webpage to verify if you're qualified for the document.
Remember to fill in the application form carefully in case you're eligible.
After you complete the form, make sure that your information is correct to avoid mistakes and select a processing speed.
Upload and add the documents required for the application form and send it once you're ready.
Obtain your document by email inbox.
Frequently Asked Questions
Do I need a vaccine to travel to Argentina?
You might need certain vaccines to enter this country, so be aware of that by entering our homepage first and checking the FAQ page to visit Argentina.
Do I need a COVID vaccine or vaccination certificate to enter Argentina?
No, you don't need a COVID-19 vaccine to enter this country, but you must still fill in the Argentina Affidavit form.
Since information may change quickly, we advise you to follow up on the latest Argentina travel updates and/or contact your local embassy.
Do I need to take a COVID-19 PCR test to enter Argentina?
COVID test requirements: There are no testing requirements.
Do I have to quarantine when I get to Argentina?
Quarantine requirements: There are no quarantine requirements.
Mention the important documents needed when planning a journey to Argentina
You will require the accompanying records for the Argentina visa application:
Credit card/debit card.
Email address for receiving updates.
You will also need:
USA visa

All Passport Pages Scan
State all the processing plans available
You can locate the processing plans on iVisa.com site:
Standard Processing Time: This plan is available at a very affordable price,

USD $258.99

and you will have to wait for

16 days

.
Rush Processing Time: By taking this plan, you will get your visa at a faster rate

13 days

. Yes, the price is higher

USD $306.99

than the standard plan, but the perks are better too.
Super Rush Processing Time: Buying this plan for

USD $360.99

is the quickest way to get your visa

10 days

.
Mention the stepwise procedure to apply for the Argentina Visa. Why are vaccine shots necessary to take?
Enter your general information in the digital form.
Check every detail that you filled in.
Mention your email address on which you will receive the updates.
Regarding your thoughts on, 'Do I need a vaccine to travel to Argentina', Yes, you do need vaccine shots before traveling to Argentina. The reason being, you will be checked for vaccinations when you land, and to ensure that you are not a carrier of any disease, vaccine shots are necessary.
Is this a safe way to apply for Argentina Visa? Will I be asked for evidence of being vaccinated on reaching Argentina?
This organization longs for customer trust and satisfaction. And that is why this method to apply for an Argentina visa is the most secure. If you are stressing over, 'Do I need a vaccine to travel to Argentina', you should be aware that vaccinations are a must for travelers visiting foreign countries. Therefore, yes you will be checked for vaccination on reaching Argentina.
Why are vaccinations so important when going on a trip to a foreign country?
If you plan on visiting a foreign country and think, 'Do I need a vaccine to travel to Argentina'. The answer is, yes, you do. The explanation being, you can be the transporter of infections from your local nation, and you can take up illnesses from the nation you are visiting. This will bring about spreading a pestilence between the two countries. That is the reason it is important to do full research concerning the infections, get immunized, and afterward visit another nation.
What are the names of the two official bodies that propose the vaccinations for travelers?
You might think, 'Do I need a vaccine to travel to Argentina' and you ought to understand that the CDC and WHO are the regarded and official bodies that propose vaccinations for various risky ailments that an individual should get.
For which diseases do I need to get vaccine shots before visiting Argentina?
You may get thoughts like, 'Do I need a vaccine to travel to Argentina'. So, you should consider essentially all the diseases for which you require vaccinations. These are, hepatitis A, hepatitis B, typhoid, yellow fever, rabies, meningitis, polio, measles, mumps, and rubella (MMR), Tdap (tetanus, diphtheria, and pertussis), chickenpox, shingles, pneumonia, and influenza.
Which site do I need to refer to if I wish to read more about the vaccinations needed?
Your all questions on 'Do I need a vaccine to travel to Argentina' will be resolved when you will refer to the iVisa.com website.
iVisa.com recommends
Argentina is an appealing place overflowing with a rich, various culture. From tropical, bright northern urban communities skiing in the south, Argentina offers an assortment of alternatives for any explorer's longings. The Iguazú Falls line the boundary of Argentina and Brazil and are among probably the biggest cascade frameworks on the planet. Sightseers can likewise go to blanketed Ushuaia, which is viewed as the most southern city on the planet.
This large South American country is famous for its full terrain that includes the Andes mountains, glacial lakes, and grasslands in the Pampas, the traditional grazing land for its famous cattle. The country is also known for the dance and music of tango. Its great cosmopolitan capital, Buenos Aires, is centered on the Plaza de Mayo, surrounded by imposing 19th-century buildings, such as the Casa Rosada, the iconic presidential palace.
We invite you to explore it at any time but don't forget to get the Health Declaration first.