Argentina is a great South American destination for people who love food and history. Travelers need to know about the visa policy of the country they want to visit. Fortunately, nowadays, the eVisas exists, and now you can apply online since the comfort of your own house. iVisa can help you with that. Keep reading for more information about it.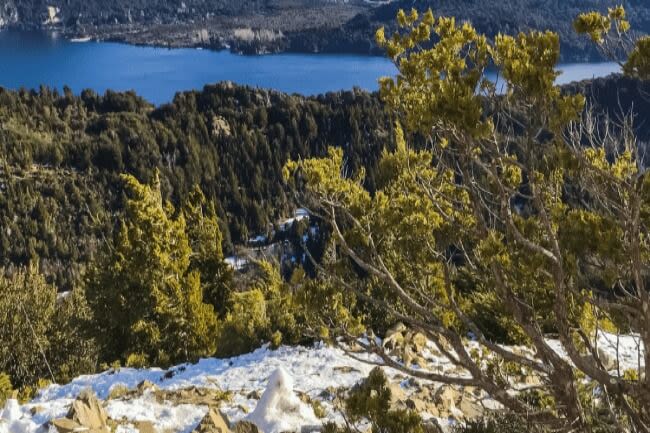 Frequently Asked Questions (FAQs)
Do I need a visa to go to Argentina?
It will depend on your nationality. It is possible that you need to obtain an ETA. Verify your eligibility to an ETA in this page.
How long can citizens with an ETA stay in Argentina?
All citizens can stay there for 90 days in Total, also it has a Multiple Entry and remember that if you want to reenter the country, you must have a valid visa.
What is an ETA (AVE)?
The Argentina Electronic Travel Authorization (ETA or AVE, which is Spanish for Autorización de Viaje Electrónica) is for nationalities that need to show a visa when traveling to Argentina. Fortunately, they can obtain an ETA online without any problem. Those people who obtain this ETA have the possibility of requesting a US B2 visa or also a category C visa from anywhere in Europe that is part of the Schengen area.
What are the documents required to apply?
Now, you will see all the documents that you need to provide in order that we can process your visa.
All Passport Pages Scan.

USA or Schengen visa.
How long is the ETA valid?
The ETA will finish 90 days after issued.
What are the processing times and prices?
You have three different processing times to get your ETA and according to that the cost will change. Here are the alternatives:
Standard processing – with this type of processing, your ETA will be delivered in 16 days, and the cost is USD $262.99 including service tax.

Rush processing – your ETA will be ready around 13 days, and the total amount is USD $314.99. It includes service rates.

Super rush processing – this process is super fast and is suitable for those who need their ETA in 10 days. For that, you will pay USD $372.99 including fee for service.
Enter here to begin your request.
How does the ETA work?
The Argentine Migration Office launched a new platform so that many citizens belonging to these 71 nationalities can obtain an Electronic Travel Authorization (ETA or AVE in Spanish).
This new platform is quite simple. So it allows you to do it virtually from anywhere you are. Once the application is processed and accepted, the person will obtain their ETA (AVE) plus confirmation of payment. Remember to print and show the immigration officers when you are in the territory of Argentina.
Which countries are eligible for Argentina ETA (AVE)?
There are 71 nationalities that can request an ETA. In addition, those nationalities that have a B2 US visa or a Category "C" Schengen Visa qualify for an ETA.
Unfortunately, countries like Kosovo, Sahrawi Democratic Arabian Republic, and Taiwan need to apply for normal paper visas with the Argentina General Consulate in Toronto.
How long does it take to apply for an ETA?
To make this application you only need 10 minutes.
How can I apply for an ETA to Argentina?
Here, we will explain you step by step:
Complete your general information and select the processing time that you want.

Proofread and pay your application.

In this section,fill out some questions about yourself and attach all the documents. In some cases, you will need to add additional documents.
If you are ready to apply, click here. Once you finish completing your application, submit it and wait for the response of your visa. In case you need help with your ETA request, feel free to contact our support operators.
How can I apply for my family or friends?
Before applying, make sure you have the essential documents that you will need for the application. If it is one applicant apply here completing all his or her information. But, if you need to add more applicants, click on 'Add new applicant' in the application and continue with the same process.
What can I do if I make a mistake in my application?
We know that there is a possibility that you could make a mistake when completing your application, but please be very careful. So, if your application has not been sent to the government yet, the system allows us to make some modifications and in case your application has already submitted we can't do anything and you will have to apply one more time but you will not pay again for the service tax. For both cases, you should quickly contact our operators to help you.
Is it safe to use iVisa to get my ETA?
We understand that it is quite difficult to trust any company and even more so if your personal data is exposed. That is why we provide the best security service to avoid many problems with our customers. If you are still not convinced, we invite you to see all the opinions of our clients in this page.
I have more unresolved questions, where can I find more info?
If you have any questions, you can talk via chat with one of our agents, they will be happy to assist you. Moreover, you can enter this link for more information.