Visa Policy for Argentina
The Argentina Visa Policy is based on the laws and regulations that foreign travelers must follow to visit Argentina properly. They may have more than one option to enter Argentina depending on the country of origin and other documents on hand.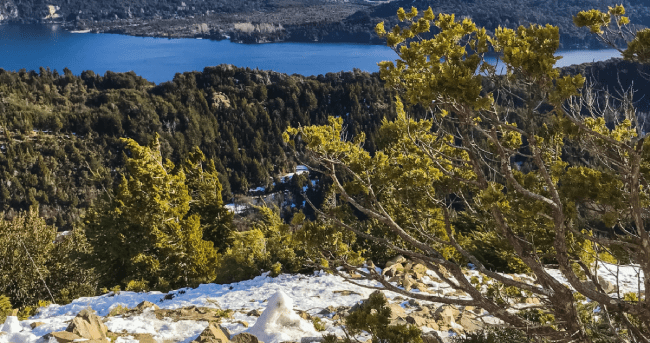 Argentina provides different types of visas to allow entry into its territory. Aside from the nationality, the visa alternatives available also depend on the intended stay in the country and the travel purposes.
Electronic visas to visit Argentina are available for about 71 countries, but only with the condition of having other important documents on hand, including a B1/B2 Visa for the US. These electronic visas are available only for short-term visits and only if they are made for tourism, business, or medical services.
Countries that cannot apply for electronic visas must obtain a consular visa to enter Argentina, except for those that are part of the Argentinian visa-free program. To obtain a consular visa is necessary to attend an interview in the nearest Argentinian embassy or consulate.
Argentina belongs to the MERCOSUR agreement, which is a regional integration process created in 1991. This program allows the citizens that belong to the agreement to enter Argentina only with their valid IDs, and not their passports.
To learn more about the Argentina Visa Policy and its regulations, read the lines below.
Tourist Visa Policy for Argentina
Travelers wishing to visit Argentina must get a visa from one of the Argentinian diplomatic missions unless they come from one of the visa-exempt countries.
Argentina offers only one type of electronic authorization, the ETA/AVE or Electronic Travel Authorization. This document is available for 71 countries, and it is valid for 90 days after the issue. It also offers multiple entries, as long as the traveler doesn't exceed the maximum stay allowed, which is also 90 days upon the arrival.
About 90 countries can enter Argentina without a visa, and some of them can enter the country only with an ID. The countries that can enter Argentina only with a valid ID are those who belong to the MERCOSUR agreement. These countries are Bolivia, Brazil, Chile, Colombia, Ecuador, Paraguay, Peru, Uruguay, and Venezuela. All of them belong to Southamerica, which is why this agreement was created in a way of increasing internationalincreasing the international relations among this region.
Countries that are not Argentina visa-free, and that don't belong to the MERCOSUR must obtain a consular visa to enter Argentina. The exception goes for those eligible for the ETA/AVE if they meet the requirements.
Learn more about the Argentina Visa Policy or apply now for an ETA.
Argentina ETA/AVE
Citizens from 71 countries can apply for the Electronic Travel Authorization ETA AVE in Spanish to visit Argentina without having to apply for a consular visa.
The ETA/AVE offers multiple entries into the country within 3 months, and it also offers the possibility of renewal for 3 additional months afterward. This option is available for holders of at least one of the following visas in the passport: B2, J, B1, O, P(P1-P2-P3), E, H-1B.
This visa must have a validity of at least 90 days after being issuedafter issued from Argentina, and the applicant must possess the passport with the related visa to obtain the ETA/AVE correctly.
Another important requirement is that travelers must have their passport with at least 6-months validity from the date of arrival and have at least 1 page available for stamping.
To obtain this document the applicant must fill in an online application form that's very simple, meaning that the applicant won't have to spend much time on completing the process. Through this form, the applicant must offer basic details like passport ID, a scanned copy of the passport, and an email address. It's also necessary to have a valid payment method to pay for the fees.
Having an ETA/AVE does not provide the right of entry into the country. The Immigration Authorities may refuse entry to any traveler if they consider that this person is unable to fulfill the requirements.
These are the countries that can apply for this document as long as they have valid visas as well (B2, J, B1, O, P(P1-P2-P3), E, H-1B):
Albania
Angola
Antigua and Barbuda
Bahamas
Bahrain
Belize
Benin
Bosnia and Herzegovina
Botswana
Burkina Faso
Burundi
Bhutan
Cape Verde
Cambodia
Cameroon
Ivory Coast
Cuba
Dominica
Eritrea
Eswatini
Ethiopia
Philippines
Gabon
Gambi
Ghana
Guinea
Equatorial Guinea
Guinea Bissau
India
Indonesia
The Marshall Islands
The Solomon Islands
Kenya
Kiribati
Laos
Lesotho
Madagascar
Malawi
Maldives
The Marshall Islands
Moldova
Mozambique
Myanmar
Namibia
Nauru
Nepal
Niger
Oman
Palau
Papua New Guinea,
The central African Republic
Republic of the Congo
the Democratic Republic of the Congo
The Dominican Republic
China
Rwanda
Samoa
St. Tome and Principe
Senegal
Seychelles
Sierra Leone
Tanzania
Togo
Tonga
Tuvalu
Uganda
Vanuatu
Vietnam
Djibouti
Zambia
Zimbabwe
Learn More About the Argentina ETA or Apply Now
Consular or Embassy Visa Required
Citizens from about 34 countries must apply for a consular or embassy visa to enter Argentina. This visa is available only by completing an interview in person, and by filling in the application form the same way as well. This process is more time-consuming, but it is mandatory for those 34 countries that are not part of the Argentina visa-waiver program.
However, from those countries, there's an exception. If the traveler has any of these visas: B2, J, B1, O, P(P1-P2-P3), E, H-1, there's still a chance of entering Argentina more easily by applying for the ETA/AVE. However, this type of visa is available only for certain countries.
The easiest way to confirm if a traveler needs a visa or not is by using a visa checker like the one we have available at iVisa.com.
Learn More About the Argentina Visa Policy
Other Visa Information for Argentina
One of the main benefits of the Argentina Visa Policy is that most countries can enter this country without a visa. Plus, since Argentina is part of MERCOSUR, the other countries that also belong to this agreement can visit Argentina only with their valid IDs.
Holders of diplomatic passports of countries whose ordinary passport holders are visa-free also do not need a visa, with the exception of Australia, Ireland, Canada, the United States, and Venezuela.
A visa to enter Argentina is not necessary for travelers who want to remain in transit for up to 12 hours, as long as they remain in the airport or station.