There are different types of visas depending on the country. In Argentina, the electronic visa is a multiple entry type of document. This means that during its validity you can enter the country several times without any problem.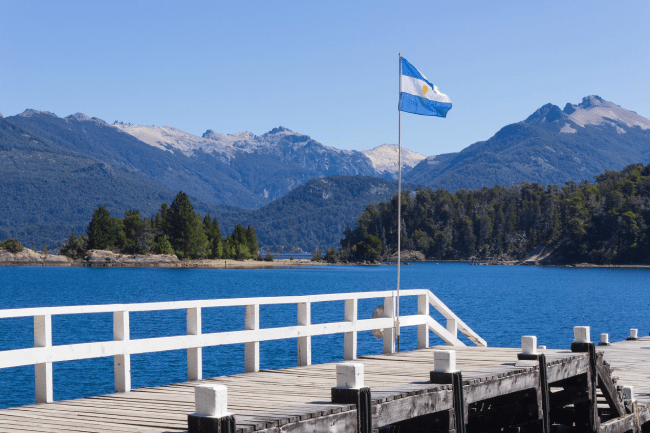 If you want to know how you can obtain this travel document, do not hesitate to visit iVisa.com where we will advise and guide you in obtaining it most efficiently.
Argentina Visa Types: The Multiple entry visa - Continue reading about the Argentina ETA down below.
Frequently Asked Questions
What are the COVID restrictions to enter Argentina?
There are 3 important restrictions to enter Argentina. The first is the vaccine passport or vaccination certificate. Your trip must be at least 14 days after you got the second dose.
The second restriction is the PCR COVID19 test. All visitors, except for minors under the age of 6, must present a negative test 72 hours before traveling.
And the last restriction only applies to the unvaccinated traveler, who must quarantine for 7 days after arriving in any hotel facility and also take a second PCR COVID19 test to be allowed to leave quarantine.
Argentina Visa Types: The Multiple entry visa - To keep up to date with all the information we recommend reviewing our FAQ section.
What is the Argentina ETA and how can I apply for it?
The Argentina ETA is an online visa document that grants citizens of 71 countries free entry to Argentina. With this document, you can enter multiple times for a time frame of 90 days after being issued.
If you want to get a single extension of the ETA for a similar period you must go under examination by an Immigration Service Office.
Argentina Visa Types: The Multiple entry visa - There are 3 steps to follow.
Step 1: Complete our online questionnaire, and select the processing time that fits you best.
Step 2: Check that all your information is correct before choosing the method of payment.
Step 3: Upload all the required documents.
Argentina Visa Types: The Multiple entry visa - iVisa.com has a simple and user-friendly process of application.
What documents do I need to apply for the Argentina ETA?
Copy of the personal information on the passport with at least 6 months validity.
A recently taken passport-size picture.
An e-mail address.
A payment method. It can be a credit or debit card.
Argentina Visa Types: The Multiple entry visa - Your passport must be to get the electronic visa.
What is the cost to obtain the Argentina ETA?
You can choose between 3 alternatives depending on your needs:
Standard Processing:

16 days

-

USD $262.99

Rush Processing:

13 days

-

USD $314.99

.
Super Rush Processing:

10 days

-

USD $371.99
Argentina Visa Types: The Multiple entry visa - iVisa.com will always have the best prices in the market.
Can iVisa.com be trustworthy?
Yes! iVisa.com has years of experience in processing travel documents. That is why hundreds of customers trust us and recommend us to their friends.
Argentina Visa Types: The Multiple entry visa - Read the feedback of our clients on our review section.
I have more questions about the Argentina ETA. Who can I talk to?
You can always contact our customer service team if you have any queries about iVisa.com. They are available at any time for you.
iVisa.com Recommends
If you are a lover of sports and history, the Valley of the Moon in San Juan is the place for you. Argentina is more than just beaches and good wines. It also has a very entertaining historical natural area to visit. This place is also known as the Ischigualasto Provincial Park and it is located in the Valle Fértil Department.
This area has a great value for being a research site for its imposing variety of paleontological reserves, for its landscapes without vegetation, and the varied range of colors of its soils. You can travel in private vehicles with the guided tour of a park guide or make this type of excursion by bicycle or walking along the trails. This will depend on your physical condition.
Among other attractions of this place is the Museum of Natural Sciences of the park, where the paleontological aspects of Ischigualasto are exhibited. It is important to know that these discoveries are what make this place a UNESCO World Heritage Site.
Do not hesitate to visit this destination accompanied by friends or family and take amazing pictures to be able to travel through this moment. Take the time to immerse yourself in the history and culture of San Juan.