Best Restaurants to Visit in Buenos Aires
Argentinian food is an extremely varied thing, the cuisine having been influenced heavily by the large number of European immigrants who have flocked to the country over the last century. Italian fare such as pizza and pasta represents the large population of Italian-Argentinians, and the country's expansive farmlands mean that steakhouses dominate much of the restaurant scene.
Having the visa to Argentina for get easy and legal entry to this country, here we recommend a few places that you can visit to get a taste of Buenos Aires wonderful cuisine.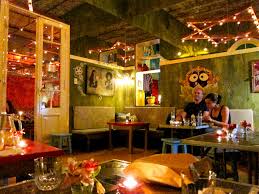 Parrilla de Freddy
If you want to start your food tour of Buenos Aires out on an authentic note, head to Parrilla de Freddy. Parilla de Freddy is a hole in the wall right next to the San Telmo market entrance that consists only of a couple bar stools and a grill but cooks up some of the tastiest street meat you'll ever taste. From pork shoulder sandwiches to flank steak to choipan, Argentina's most popular street meat, a variation of chorizo with chimichurri sauce. Parrilla de Freddy is open from noon to midnight, and all the meats are quite reasonably priced.
El Obrero
If you want to keep things authentic, then a visit to El Obrero should be next on your list. El Obrero is a football themed bodegone, a casual neighborhood eatery serving traditional Argentinian fare. El Obrero opened in 1954 and hasn't changed its menu since the doors opened, serving up things such as revuelto gramajo, a scrambled egg dish with ham, peas and French fries and tortilla espanola, an egg and potato omelet with chorizo. El Obrero is open from noon until 10 pm and offers a very affordable menu.
Don Julio
If you want to class up your visit without spending too much, a visit to an Argentinian steakhouse is a great option, and Don Julio offers a classic steakhouse experience. Each cut of meat is watched over by an expert asador, or grill master, who makes sure that everything that reaches your table is cooked to perfection. Some of the more popular cuts of meat in Argentina are the sirloin, the pork flank and short ribs, all of which are available. However, if you want to really be wowed, go with the house specialty, a beautifully prepared hanger steak that will simply melt in your mouth. And don't forget about the wonderful Argentinian wine selection that is available! Don Julio is open from noon until 1 am, and while it is a little more expensive than El Obrero or Parrilla de Freddy, is still a fairly affordable dining experience.