Whether it's up to the breathtaking mountain vistas or into the warm embrace of a sun-drenched beach, Argentina calls many visitors every year.
The vibrancy of cities like Buenos Aires invite travelers to enjoy a unique blend of music, art, cuisine, sport, and spirituality. For all these reasons and more, Argentina is one of the most diverse and exciting experiences in the word.
Although Argentina is both inviting and friendly to visitors, citizens from China, Canada should be sure to include the Argentina reciprocity fee into their budget. Traveling from these three countries does not require an Argentine visa, but the reciprocity fee is mandatory at all points of entry.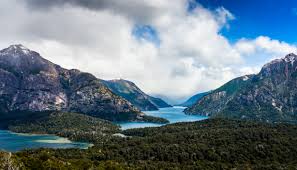 Origin of the Argentina Reciprocity Fee
Reciprocity is not necessarily a symptom of conflict but used as a form of balance or buffer between countries. The Argentina reciprocity fee was instituted in 2009 as a counterbalance to fees established by other countries for Argentine citizens.
A short review of important historical events that took place at the start of the twenty-first century helps to understand why the reciprocity fee became necessary for Argentina.
From 1998 to 2002, Argentina, and much of South America suffered from economic depression. As the effects of poverty and political instability spread throughout the continent, mass emigration became more and more likely.
After the 2001 terrorist attacks on New York City, the world, and especially the United States, began to consider the possibility of mass emigration as a potential threat to national security. Such an event could be exploited by terrorists wishing to enter the United States, or her close allies that would also be likely to accept the emigrants. In 2002, at the depth of Argentina's depression, the US removed Argentina from the Visa Waiver Program and added fees for Argentine citizens wishing to visit. It was intended to help protect the US and others during a time of heightened terrorist activity throughout the world by reducing the number of Argentines crossing the border.
Reciprocity Fees Help Argentina Grow
Argentina's economic depression ended a short time later in 2002. A few years later, the government was re-stabilized, and the country has continued its road to recovery ever since. In 2009, Argentina established reciprocity fees to match those imposed by the US, Canada, and Australia. This revenue is important to the country to counterbalance its loss of membership in the Visa Waiver Program.
Fortunately, Argentina is a popular destination for people from all over the world, including those who are asked to pay a reciprocity fee. This generates significant income for Argentina, and its economy is regaining much of its vitality.
Note for US Citizens: Effective on March 24 2016, the Argentina Government has temporarily suspended the Argentina Reciprocity Fee for US citizens.
Note for all Australian citizens: From the 1st of July 2017, Australians no longer require to pay the Reciprocity fee to visit Argentina..
Chinese Citizens to apply for the English: Argentina Electronic Travel Authority (ETA) / Spanish: AVE - Autorización de Viaje Electrónica online.