Argentina may not be the first place people think of when they are planning a trip to South America, but it really should be. Argentina boasts a myriad of wonderful places to visit, from the beautiful coastline to the majestic peaks of the Andes, so you can plan a trip that takes you from the ocean to the ski slopes. Also, Argentina has many wonderful cultural centers to explore, from the "The Paris of South America", Buenos Aires, to the lush wine country of the Mendoza region.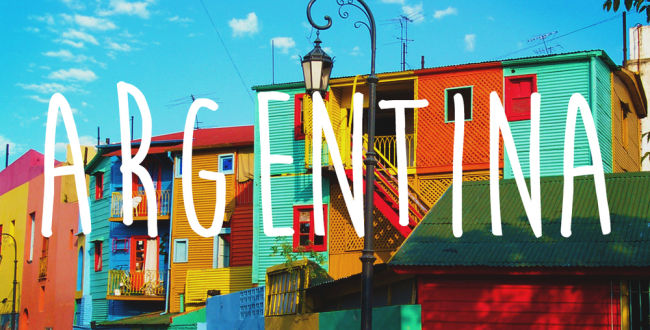 In this article, you'll learn what are the requirements to travel to this country, specially if you require to get an Argentinian ETA.
Frequently Asked Questions (FAQs)
How do I know if I need an Argentinian ETA or Visa?
You can check this information by using iVisa's Visa Checker tool. Once you enter this page, you have to choose your nationality and also the destination country (Argentina in this case). After that, you'll know at once if you need a visa or an ETA to travel to this country. However, remember that certain countries are visa-exempt, including most of the South American countries, Canada, USA, Australia and the United Kingdom
What is an Argentinian AVE or ETA?
The Argentina Electronic Travel Authorization (ETA or AVE, which is Spanish for Autorización de Viaje Electrónica) is an authorized document that allows certain citizens to travel to this country legally.
How long can I stay in Argentina with an ETA?
If you need to apply for an ETA to enter Argentina, then you can stay there for 90 days in Total. However, this varies according to your nationality.
What documents are required?
The best option you could have to obtain this ETA is to apply online, especially because you won't require many things to get your ETA.
These are the documents you'll need to provide:
A valid passport ID and a scan of the information page
A valid e-mail address
Credit or debit card account, or PayPal.
What should I consider before applying?
One of the difficulties of planning an international trip is ensuring that all of your paperwork has been put in an order ahead of time, so you won't have to worry about having your entrance barred anyplace. Thankfully, Argentina has embraced eVisas, so you can get your visa online without having to wait weeks or even months for documents to be mailed from bureaucrat to bureaucrat and then back to you.
Note for US Citizens: Effective on March 24 2016, the Argentina Government has temporarily suspended the Argentina Reciprocity Fee for US citizens.
Note for all Australian citizens: From the 1st of July 2017, Australians no longer require to pay the Reciprocity fee to visit Argentina.
Chinese Citizens to apply for the English: Argentina Electronic Travel Authority (ETA) / Spanish: AVE - Autorización de Viaje Electrónica online.
What are the prices and the processing times for the Argentinian ETA?
The price of the visa itself is USD $200.00, but this can change a little according to your nationality.
But if you use iVisa's service, you also need to pay extra fees. However, this is not something expensive and it's quite useful if you want your ETA the fastest and easiest way possible. The best thing is that you can choose one of these three options depending on how fast you want your ETA:
Standard: This is the cheapest option you can select. If you're not in a rush, this is great for you. It will take

16 days

to be reviewed and the fee for this processing time is

USD $262.99

(including visa cost).
Rush: With this option, you'll obtain your ETA in

13 days

which is less than before, but you have to pay

USD $314.99

.
Super Rush: This is the last option, and it's also the most expensive. It costs

USD $372.99

, but you'll get your visa in only

10 days

.
Remember that these prices include the visa cost, and they can change according to your country of origin. In case you still have doubts about it, then you can check this page or simply contact our customer center here.
How long does it take to apply for an ETA?
You'll need no more than 20 minutes to complete your online form.
How can I apply for the Argentinian ETA?
You can apply for the ETA following these steps:
In the first step, you have to fill in your general information. You also need to choose the processing time of your preference.

In the second step, check with detail step one and proceed with the payment.

In the third step, you have to complete any other documentation upload required. This part will always depend on personal circumstances.
If you feel ready to apply, then click here to start. After you finish your form, then you only have to wait for your visa to arrive. Remember that if you need assistance or help, iVisa has a fantastic support service available 24/7.
How many times can I enter Argentina with the ETA?
This will also depend on your nationality, but most of the time, the Argentinian ETA will have Multiple Entry.
When does this ETA expire?
As soon as you obtain your ETA, it'll expire 90 days after issued.
Is it safe to use iVisa's service?
If you want to avoid mistakes that can ruin your vacation, trust a service such as iVisa to process your visa. We'll double-check your application to ensure there are no errors that could cause complications. Additionally, we provide 24-hour phone and messaging customer service support so you can get your visa questions answered right away.
Also, we take all of the restrictions out of the process. We accept forms of payment that the Argentinian government cannot, such as alternative currencies and payments from services such as PayPal. Finally, we'll follow up on your visa by sending you a reminder and another copy of your visa automatically 48 hours before your departure
So if you're ready to have a hassle-free visa experience and a great visit to Argentina, visit Argentina iVisa, and we'll set everything up for you right away.