Tango in Buenos Aires
Ole! A trip to Buenos Aires includes learning to Tango but you can't dance your way out of the Argentina Visa Reciprocity Fee. We know, it's one small hurdle to jump over before you get swooped up in the fast paced dance of the city.
Our website offers a one stop shop type of ordeal, aimed at getting you on your way as quickly as possible. Take a peek at https://www.visatoargentina.com/apply-online/ and get to know our easy to use system. Before you know it, you'll be tangoing in the streets of Buenos Aires and dominating the dance floor.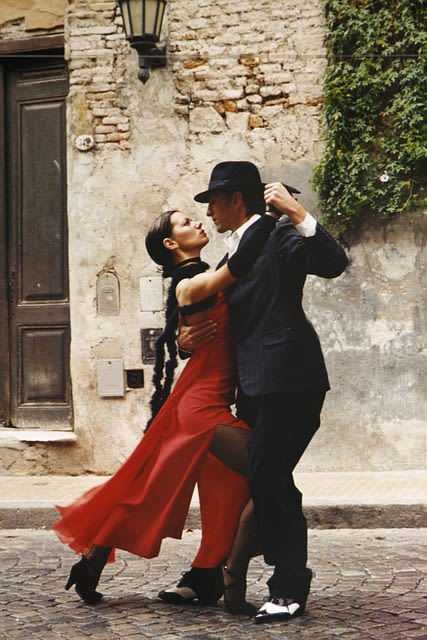 Once you have everything situated for your trip and submit payment for the Argentina Visa Reciprocity Fee, you can begin learning. But like so many things in the world, it had to begin somewhere. Tango, like other dances, has a beautiful history.
Spanning over 150 years, Tango has only recently spun up in popularity and exploded with sass. Originating among the underprivileged immigrants to Argentina, Tango began as a shocking new wave of dance technique. In the mid 1800's, couples dance was straight and to the point, usually consisting of just a few repeated steps, like the Waltz. Thanks to Tango, improvisation was introduced into dancing and people quickly embraced the change.
It remained a dance among those who were not part of the mainstream. It surfaced in Europe during the early Twentieth Century before going underground midcentury, due to a tight government regime in Argentina. For about thirty years, Tango remained quiet and danced only when the government wasn't looking. It finally was able to break free during the 80's and was known as the Tango Renaissance.
Today, locals and travelers alike are able to learn and celebrate this historic dance. In Buenos Aires, you can sign up for lessons with Tango Piola located in the Palermo area. Take lessons from experts who have studied, performed and live Tango. Prices are about $25 per hour, per couple and are available every day of the week. Call ahead and make a reservation. Other places include La Viruta and La Catedral. Both these places usually follow up the evening with a live band and a chance for you to show off what you have learned or watch those who set the floor on fire.
Dancing Tango is only half of it. To dance, you must dress the part. Let's face it, Tango is sexy. Tango is fire, passion and desire wrapped into the sound of pulsating sensation. Ladies, put your hair up and top it off with a vibrant red flower tucked behind your ear. Slender dress with a twizzle of flow and of course, high heels. Gentleman, wear slacks and a button up shirt with that top button undone. Leave room for seduction. Now, go, dance and lose yourselves in another world, far beyond anyone's reach.