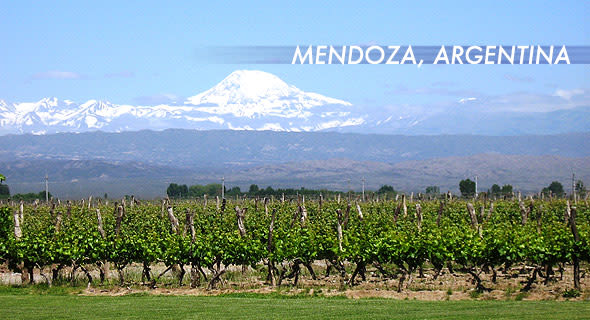 Best Things to Do near Mendoza, Argentina
As the wine capital of Argentina, and maybe even South America, Mendoza has many wonderful and beautiful sights to see. If you are planning a visit to this beautiful region remember to process your Argentina Reciprocity Fee Online Here are a few of the most popular destinations in and around the Mendoza region that you should try to include in your itinerary.
Fiesta Nacional de la Vendimia (The Grape Harvest Festival)
As the home of the renowned Malbec grape, the iconic Argentinian red varietal, the Mendoza region produces world class wines and draws the attention of wine enthusiasts across the globe. The festival occurs in the first week of March within the city limits of Mendoza itself. Each of the eighteen distinct departments in the Mendoza Province prepares attractions for the festival, and hundreds of dancers and performers participate in the ceremony.
In addition to the free-flowing wine from some of the best vineyards in the country, the festival features many unique attractions and events. Some of the largest are the Via Blanca de las Reinas, where the queens of each department are paraded through the city in decorative outfits celebrating winemaking, the Carrusel Vendimial, a daylight parade also celebrating winemaking and the Acto Central, a spectacle of light and sound that ends with a large firework show.
Las Leñas Ski Resort
With the Andes looming over the nation, Argentina is home to many world class ski resorts, and Las Leñas might be the most important one. While Las Leñas is a four-hour drive from Mendoza, it is home to a wonderful 300-bed ski center and is one of the best parts of a trip to the Mendoza region. Las Leñas is particularly well known for its soft powder snow and generally gentle climate. If you love to ski or snowboard, then Las Leñas is a can't-miss destination.
Killka Wine Museum
If you haven't gotten enough of wine culture from the Fiesta Nacional de la Vendimia, or the timing doesn't fit your trip, then a visit to the Killka gallery should get you your fix. Located about an hour outside of the city to the Bodegas Salentin winery, the Killka is a wonderful cultural center that aims to introduce guests to viticulture and wine culture while displaying a beautifully curated selection of contemporary Argentine art as well as a beautiful collection of Dutch art from the 19th and 20th-Century.