Buenos Aires Awaits You Visa-Free After Paying Your Argentina Reciprocity Fee Online
When you plan a trip to South America, choosing which of the many countries on the expansive continent to visit can be a challenge. However, one nation offers splendours both natural and man-made that shouldn't be missed: Argentina. With its wide range of climates and diverse terrain, Argentina is one of the most fascinating countries in South America. From the wide mouth of the River Plate to the bustling metropolis of Buenos Aires, there is something for every tourist to explore in this lush country. If you are planning on travelling to Argentina from Canada, China, the entry process is quick and easy to get the Argentina visa or Argentina Reciprocity Fee/AVE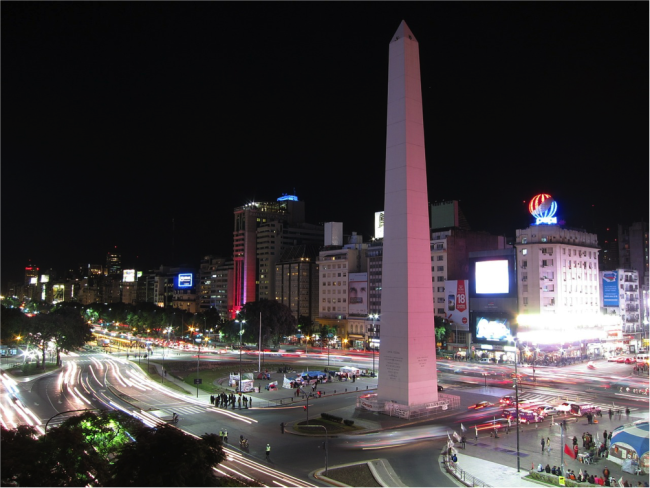 Entering Argentina Is as Simple as Paying a Fee
For tourists arriving from the countries mentioned above and planning on staying fewer than three months, an Argentina visa is not needed. Instead, you will simply need to pay the Argentina reciprocity fee. This fee grants you access to the country as a tourist and reflects the cost that Argentinian citizens would incur travelling to other nations. Rather than paying the fee at the border and potentially encountering troublesome delays, however, Argentina's government has begun accepting electronic payments of the reciprocity fee before travellers arrive.
The process is simple. First, visit the appropriate government website and register. Supply your personal information as you would for a visa, and enter your credit card details as well. You can then easily pay the Argentina reciprocity fee online. You will be provided with a receipt, which you can then print and bring with you as you enter the country. An officer will scan your receipt, and you are then free to travel throughout Argentina just like you would be on a regular visa! With so many opportunities for fun and excitement in this diverse nation, easy access like this makes travelling easy.
Get the Most Out of Your Reciprocity Fee and See the Country!
Whether you decide to spend your trip exploring the bustling streets of Buenos Aires, sampling the shopping and fine dining, or you head into the countryside to view the majesty of Iguazú Falls, you are sure to make many memories in Argentina. There are even icy glaciers to visit in addition to the expansive temperate rainforests. Visiting this nation is like sampling every corner of the globe in just one trip. With your Argentina reciprocity fee granting you a visa-free travel time of 90 days, just imagine the many adventures you will enjoy here!