The processing time for an Argentina ETA depends on the processing speed you choose and can take anywhere from 16 days to 10 days to process. Argentina now allows many countries to get an ETA (AVE in Spanish) or Electronic Travel Authorization instead of having to get a paper visa.
That's the main reason why we'll explain what are the processing times and fees according to the current ETA, which is the valid electronic authorization you could need if you travel to Argentina.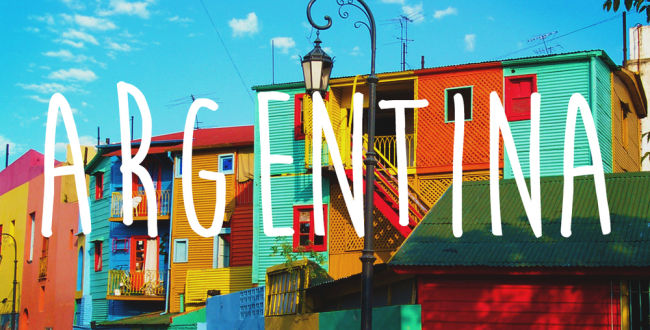 Frequently Asked Questions (FAQs) | Argentina Visa Process Time & More
How can I know if I'm able to apply for the ETA?
The ETA/AVE for Argentina requires that you have a valid US B2 or Schengen visa that is still valid for more than 3 months. The ETA/AVE is good for tourism purposes only. You will need to upload your documents to apply for an Argentina ETA "visa" online.
To check if you need to apply for the Argentinan ETA/AVE, all you have to do is to use the iVisa's Visa Checker tool. After you choose your nationality and Argentina as the destination, you'll immediately know if you can apply for the ETA or not.
This process is a lot simpler since it can be done online saving you tons of time.
What are the requirements to visit Argentina with an ETA?
First, know whether or not you need a visa here with the instructions we mentioned above.
The requirements for an ETA/AVE for Argentina include the following documents:
Valid Passport - Your valid passport must still be good for up to 6 months from your date of arrival in Argentina.
US B2/Schengen Visa - To get an ETA/AVE, you'll need to either have a US B2 visa or a Schengen visa--upload scans of this with your application.
Travel Itinerary - Have your travel plans (including when you'll leave Argentina) ready to show to the immigration officers.
Accommodation Information - The travel authorities of Argentina will want to know you have a place to stay and can sustain yourself while in the country.
Payment Method - You'll need either a credit/debit card or a PayPal account to check out.
Do I need a visa to go to Argentina?
87 countries are considered "visa-exempt" countries, which means you can enter Argentina for up to 90 days with a possible renewal of another 90 days without needing a visa.
Check our Visa Checker tool to see if you require a visa to go to Argentina. This article uses Albania as an example.

What are the processing times for an Argentina "visa" ETA/AVE?
We have three processing speeds to help you get your ETA visa substitute fast:
Standard Processing will take up to

16 days

to process.
Rush Processing will take up to

13 days

to process.
Super Rush Processing will take up to

10 days

to process.
What is the total price of an Argentina ETA/AVE?
The total price of your Argentina ETA varies based on your processing speed request.
The Standard Processing option will bring the total cost to

USD $236.49

The Rush Processing option will bring the total cost to

USD $262.99

The Super Rush Processing option will bring the total cost to

USD $292.99
How many entries into Argentina do I get with an ETA or AVE?
You ETA will allow you to have Multiple Entry.
When does my ETA/AVE for Argentina expire?
You have 90 days after issued to travel to Argentina with your ETA authorization before it expires.
What is the maximum amount of time I can stay in Argentina with an ETA?
When you have an ETA for Argentina, you are allowed to stay in Argentina for up to 90 days in Total.
How can I apply for the ETA?
You can apply for the ETA following these steps:
First, you have to fill in your basic information. You also need to select the processing time of your preference.

Second, check with detail the information you gave in step one and proceed with the payment.

Third and last, you have to complete any other documentation upload required. This part will vary according to personal circumstances.
Click here to start your online form. After you finish it, you only have to wait for your ETA to arrive. Remember that if you need assistance or help, iVisa has a fantastic support service available anytime.
Where can I read more?
If you still have doubts about the Argentinian ETA, then click here to receive more proper information. You can also contact us if you prefer to receive personal attention.
What's great about the ETA/AVE is that you can get it online quickly and be ready for your trip to Argentina! Feel free to jump over and get your tourist ETA for Argentina now.
Have a wonderful journey!