Getting around South America begins by submitting your Argentina Reciprocity Fee and perhaps a map
Google works well too if you have an international plan for your phone. But don't count on technology working all the time, especially in a small town in Patagonia like El Chalten. Chances are signals will be low and an old fashion paper map is your best bet.
Unfortunately, an ancient piece of paper doesn't direct you on how to pay your Argentina Visa Online and Requirements. We do, though.
Argentina´s El Chalten
There is an abundance of places to see when you visit the Patagonia, glaciers and ski resorts being the top sites. Though these locations are ideal, there is hidden beauty beneath the summits and tucked quietly away. Taking a drive on the Santa Cruz Providence leaves you mesmerized.
Jagged mountain peaks race toward the heavens while the land rushing to its base is dotted with the saturating colors gushing from millions of wildflowers. If you continue down this picturesque painting of one of nature's treasured masterpieces, you will encounter a luscious mountain village. Welcome to El Chalten.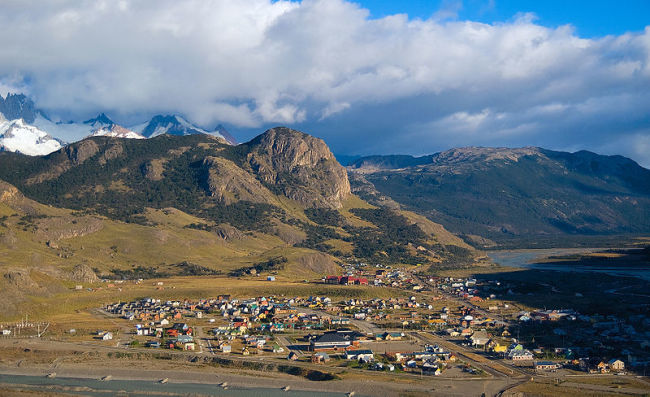 Let us help point you in the right direction at /apply-online/argentina and get you on a path to an awesome vacation.
You will find no Hilton's or Burger King's here. No, this is as genuine as a village can come. Friendly locals, handcrafted goods and delicious food are what you get to experience. Two of the best outdoor activities to do when visiting are mountain biking or horseback riding. Local ranchers take great pride and care of their horses. Strap on a picnic basket, filled with local produce, brew and even chocolate. Take a casual trail with the family or special someone for the afternoon or at sunset for a romantic spin.
Hiking is another popular pastime among locals and travelers alike. It's no wonder as trails of all skill levels are available in the wilderness. Viedma Glacier can be done with basic skills but is advised to brush up on some basic safety instructions.
This can be done in day and gives way to a photogenic scene once you reach the top! An easier, yet long trail is the Laguna Torre, especially in the fall when colors are vividly changing and the air is crisp.
Also, if you don't feel up to hiking, take a small walk and visit Glacier Huemul. It's not the glacier grabbing visitor's attention but the vibrant, unique blue/green color of the lake. This is natures Photoshop. Even with a cell phone, you couldn't take a bad picture if you tried.
With delicious locally brewed beer, freshly made chocolate, dozens of welcoming hotels and countless outdoor adventures, it will be a difficult time saying good bye. El Chalten, the hidden treasure of Patagonia.
More related posts detailed about food, visas and travel to argentina are available in h/visa-argentina-reciprocity-fee