Buenos Aires by Picnic Basket
Take a trip down the unbeaten path of Buenos Aires and see sites at your leisure.
You take a trip to another country to hopefully get away from everyday life. If you're already used to a city like atmosphere, then perhaps a picnic quest is just what the doctor ordered. From parks and empty wilderness to hopping on a boat, there are quite a few opportunities to witness Buenos Aires. All sites are made possible once you pay the Argentina Reciprocity Fee and have your passport linked with the Argentina Visa.
Check out our site to make sure your home country is on the list for a Visa to Argentina.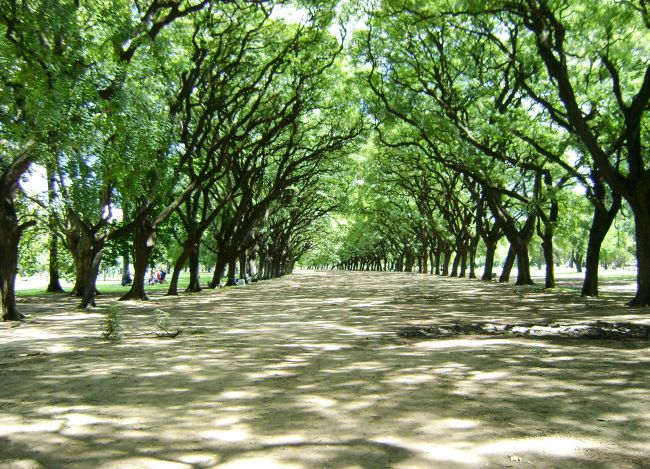 If it's on the list, apply and pack your picnic basket.
Looking at where to head out for a packed lunch in the city, just follow the locals. Known in the vicinity as Buenos Aires' central park, Bosques de Palermo is a perfect opportunity to mingle with everyday citizens and people watch. After all, what's better than watching how humans act in public? It can be very entertaining! Did we also mention the birds? If people are not making you laugh, do some bird watching. You could catch one stealing a sandwich out of someone's hand. Wouldn't that be something to see!
Parks are always a go to for any kind of picnic, however, there are other places to be had. Traveling a bit outside of the city, there's an abundance of wide open spaces to stop and chow down. One such place takes adventure on a river delta. Tour the Tigre on a water bus. Bring your food and a bottle or two of wine. Definitely pack wine and bug spray. It can get humid on those boat rides, especially during the summertime. Never know what creepy crawling or flying vampire may try to sample your delicious blood.
Aside from simply eating out of your basket, take an adventure to build up an appetite, such as relic hunting. Try to avoid going at night as its deemed unsafe, but you can venture through antique shops and other hidden treasures throughout the day. Walking and searching can make you hungry, which is why you bring lunch. After exploring, find an area to put down a blanket, pop open some wine and indulge on taste bud melting foods, like cheese. Wine and cheese is a win-win!