There's more than wine and tango in this neighborhood. La Boca is unique and filled with a rich history.
Follow the yellow brick road. No, you won't get to OZ, but if you're in Buenos Aires, there's a chance that you'll find your wait to a colorful neighborhood, quite similar to a rainbow. We're talking about the brightly colored and happening place in the city: La Boca.
If you're planning a trip to Buenos Aires, and you already have your online eVisa, then you can't lose the opportunity to meet this amazing place. In this article, we will give you the main reasons why.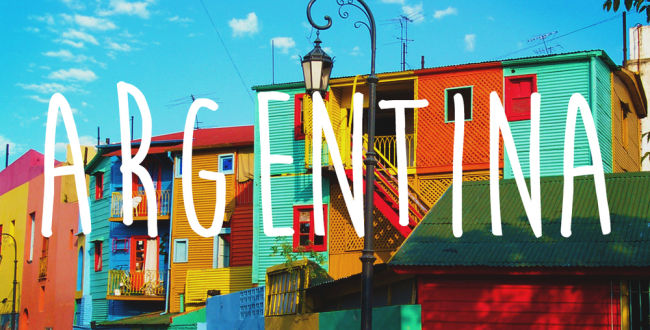 Take a Walking Tour of Famous La Boca in Buenos Aires
Its name literally comes from its position along with the Riachuelo, an excentric place for all sorts of people to make port and venture onto land. We can give you the opportunity to see this colorful piece of work in Buenos Aires by assisting you with an Argentina eVisa
Our services provide user-friendly experiences that should take care of the Argentina reciprocity fee (if necessary) and get your passport linked with a visa to Argentina. Once the virtual paperwork is complete, you'll be off to see the wizard, or even better, local tango dancers.
Knowing The Colorful La Boca
La Boca has been a place for immigrants coming in from Italy, Spain and other countries to start a new life. In more modern times, the neighborhood has morphed into a tighter space of functioning families, artists, and visionaries, all working toward a brighter future.
Each house is uniquely painted and possesses a story. There are a few homes that have been modified and transformed into museums, offering a place of refuge for timely artifacts and artwork. On the streets, you will be captivated by the music and lively tango from locals. If one catches your eye or ear, tip. It's much appreciated for these hard-working artists.
You should also know that this place is home for the famous local soccer club "Boca Juniors", and it even has the popular stadium "La Bombonera".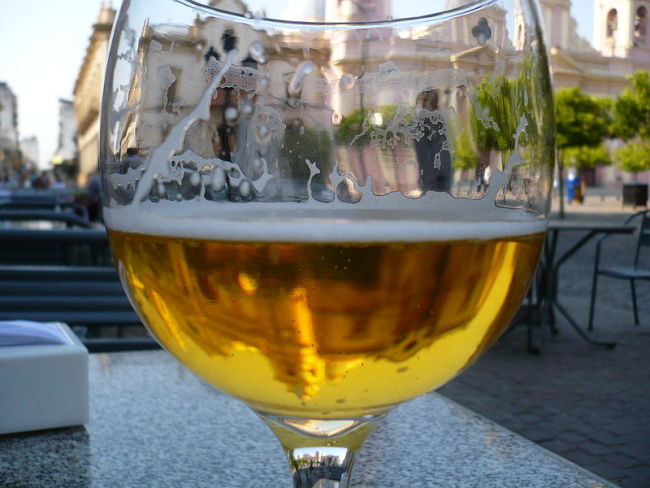 A few places to add to the list of must-dos:
There are many things to do in this picturesque neighborhood if you visit Argentina and you have your documentation ready. However, we created this must-list for you to take advantage of your trip:
Tower of the Ghost: This is known as one of the most haunted areas in La Boca, the spirit of an artist lingers in the second story. This might be something "scary" for certain travelers, but the mystery is strong enough to be considered a well-known touristic point.

Casa Amarilla: It's not the original one, but close enough. This yellow house is a replica of one of Argentina's most popular and famous war hero, Admiral Brown.

El Caminito: High foot traffic but worth the stroll. It takes you into an historical tour of this neighborhood. This centerpiece is known as "El Caminito" or "Little Walkway" and it has a peculiar one-time railway lined with bright facades. Its name is based on a famous tango song, so you'll see a lot of tango dancers and amazing restaurants full of delicious food, wine, and beer. Being one of the most popular places in Argentina, it's not rare to believe that is has high tourism every day.
Don't forget to stay safe
This place might be beautiful, but that doesn't mean that it's completely safe. It has some dangerous places like many cities around the globe, so we recommend you to consider these tips when exploring it:
Don't carry too many things that are expensive. It's better to take only the necessary.

Be careful walking away from the tourist path.

Don't ever wear a River Plate shirt to La Boca, that's the soccer team rival, so be careful with that.
Get ready to know this exotic corner in Argentina
Wear comfortable shoes as it will take a bit to get through. For safety reasons, we definitely recommend you take a tour during the daytime. La Boca can get rough at night, especially to those who are wandering into unfamiliar territory. Always be aware of your surroundings. Colorful buildings can blind you, literally if the sun hits it just right. Be smart but have fun!
Don't forget that you can get your Argentinan eVisa by applying online with iVisa. This way, you'll be one step closer to know not only La Boca but all the beauties that are hidden in Argentina!